Dozens Test Positive for HIV After Fake Door-to-Door Doctor Treated 'Patients' With Unchanged Needle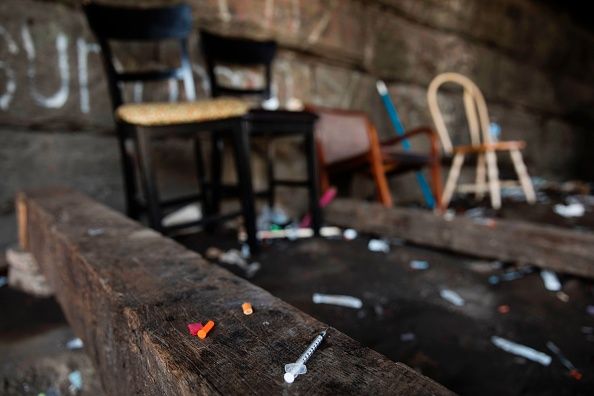 A man pretending to be a doctor appears to have caused an HIV outbreak in northern India by infecting dozens with the same dirty syringe. Rajendra Yadav, a man in his 40s traveling to people's homes by bicycle, was arrested after allegedly infecting at least 33 people, according to CNN. Yadav does not have a medical license.
Local officials first noticed the unusually high rates of HIV in the northern Indian district of Unnao last year, according to The New York Times. Each of the people who tested positive claimed they were treated by Yadav. He reportedly told his "patients" that he could give them an injection that would make them feel better, repeatedly reusing the same dirty syringe, according to The New York Times.
"We realized that a lot of cases are coming from just one area," Sushil Choudhary, the Unnao district chief medical officer, told CNN. "We set up a tent, awareness sessions and provided treatment to the patients."
Choudhary went on to say that while there's no way to confirm exactly what happened, it looks like Yadav's failure to change his needle between patients was what caused the spike in positive diagnoses.
In India, people like Yadav are known as jhola chhaap doctors. The title refers to a traveling, unlicensed doctors identifiable by their shoulder bag of medical supplies, or jhola, according to The New York Times. Treatments procured at the hands of such individuals are often unsafe, but jhola chhaap doctors are kept in business by India's catastrophically overburdened health care system. Less than 30 percent of the country's medical care is conducted through public hospitals, according to Reuters. In 2017, the ratio of patients to doctors in India was 1,596 to one, CNN reported.
HIV, which is short for human immunodeficiency virus, is the retrovirus that can lead to AIDS. Though HIV is often controllable with treatment, it has no cure. Indian government officials have offered pro bono treatment to everyone infected, according to The New York Times.
"Desperate people find desperate ways to get health care,'' Mohan Rao, the head of the Center of Social Medicine and Community Health at Jawaharlal Nehru University in New Delhi, told The New York Times. "It's a failure of Indian society, a failure of Indian politics. We spend the lowest on public health care in the world.''