Dozens of Texans Died of COVID-19 in Prison Despite Being Granted Parole, Report Finds
A new report shows that dozens of Texans have died in prison from COVID-19 despite already being granted parole.
Within a year of the coronavirus pandemic, 18 people who had been approved for parole died with the virus before while still in prison, according to a report released Thursday from the University of Texas at Austin's Lyndon B. Johnson School of Public Affairs.
The report found that while parole grantees are often held in prisons even after being approved for release, they had to wait even longer during the pandemic because the Texas Department of Criminal Justice suspended re-entry programming, which is often a condition of release, in order to mitigate virus spread in correctional facilities.
"COVID-related delays accounted for a 50 percent increase in the number of months people waited for release before dying in custody," a news release from the school reads.
But while the pandemic dramatically exacerbated the deadly problem of keeping people in custody even after they were approved for parole, researchers found that the problem was not unique to COVID-19. As 18 people died from the virus while in prison, another 50 people awaiting release died from non-COVID-related health issues.
"These are people who had done their time but were told they need to wait a few more months to complete another program, only to end up dying before they were ever able to walk out of the facility," Michele Deitch, lead author of the report and a distinguished senior lecturer at the LBJ school, said.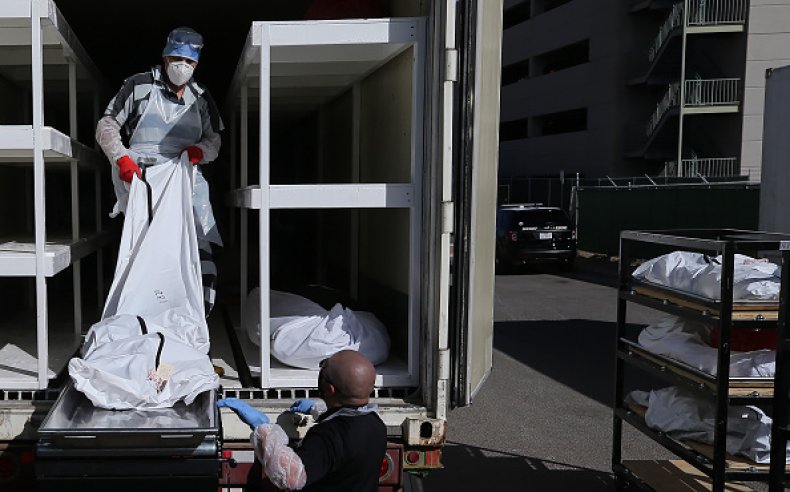 Currently, over 10,000 parole grantees are being held in Texas prisons because the Texas Board of Pardons and Paroles requires most prisoners to undergo educational or rehabilitative programming, which can last from three to 18 months, before their release.
In a statement sent to Newsweek, the Texas Board of Pardons and Paroles defended the various treatment programs for parolees in Texas, saying such programs have been effective at preventing future violations upon release.
"The Board wants those released to be successful upon their re-entry into society and Rehabilitation Programs can be an important part of the success equation," chief of staff Timothy McDonnell wrote.
The new report confirmed the concerns raised by prison rights advocates last year, who unsuccessfully pleaded with state officials to quickly release these individuals as COVID-19 ravaged the nation's prison system.
"Since the very beginning of the COVID-19 pandemic, advocates and formerly incarcerated people knew this would be an emergency in prisons and jails," Maggie Luna, the peer policy fellow at the Texas Criminal Justice Coalition, told Newsweek.
"We laid out commonsense strategies that could have protected incarcerated people without jeopardizing public safety, but even with thousands of signatures on our petitions, leaders didn't listen," Luna said. "This legislative session, we again proposed reforms that could have saved lives—but lawmakers didn't pass them. Those of us who have experienced the trauma of incarceration firsthand know these deaths were preventable."
As of Wednesday, there have been more than 400,000 coronavirus cases among people incarcerated in U.S. prisons and over 2,500 deaths of incarcerated individuals due to COVID-19, according to the COVID Prison Project.
To reduce the amount of time parole grantees wait for release, the authors of the report recommend that the state modify its process to offer programming earlier in their sentences so release won't be further postponed after parole is granted.
"Texas's approach to rehabilitative programming in prison should not result in an unintended death sentence," Alycia Welch, co-author and associate director of the COVID, Corrections, and Oversight Project, said. "Our recommendations ensure public safety and, most importantly, save lives."
McDonnell told Newsweek that the board has begun working on placement ahead of parole decisions.
"Prior to the pandemic and continuing today, the Board has worked with the Texas Department of Criminal Justice to allow for program placement before an approved parole vote," he said.
"This is proving beneficial and we continue to look for avenues to increase these numbers," McDonnell added.
Newsweek, in partnership with NewsGuard, is dedicated to providing accurate and verifiable vaccine and health information. With NewsGuard's HealthGuard browser extension, users can verify if a website is a trustworthy source of health information. Visit the Newsweek VaxFacts website to learn more and to download the HealthGuard browser extension.
Updated 1:58 p.m. ET, with comments from Luna.
Updated 4:36 p.m. ET, with comments from McDonnell.