Celebrate Your Love For Dr. Fauci With This Infectiously Funny Bobblehead
If you're looking for a unique way to celebrate your adoration for the director of the National Institute of Allergy and Infectious Diseases Dr. Anthony Fauci, the National Bobblehead Hall of Fame has you covered with a hilarious bobblehead of the man leading the charge against the coronavirus.
For a mere $25 you can own the Dr. Fauci bobblehead, while also supporting the American Hospital Association (AHA) and the 100 Million Mask Challenge, an effort to produce personal protective equipment rapidly to combat thee COVID-19 pandemic. The Bobblehead Hall of Fame is donating $5 from all sales to AHA to benefit the cause. The seven-inch figure is expected to ship in July.
Museum CEO and co-founder Phil Sklar said that the NIAID director's honesty has made him a hero in many Americans' eyes. "He isn't trying to spin things," he told NBC Philadelphia. "He isn't trying to make people happy and tell him what they want to hear. He's actually telling them, you know, how he sees it as an expert. And I think that's really what we need him this time."
Sklar also said that besides making a difference through the donations, he hopes that people that buy the bobblehead can see it as a symbol of hope. "Hopefully it does help a lot of people through the donation and also brings a smile to people's faces as we all could also use something to smile about right now," he said.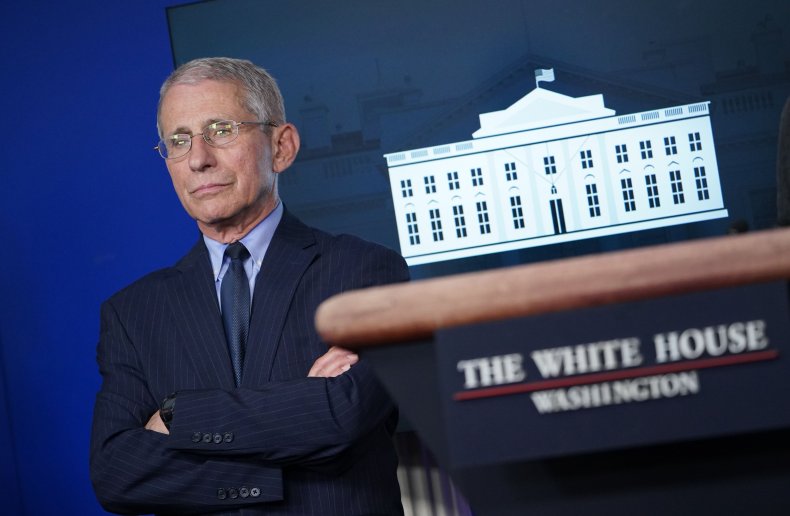 Meanwhile, a Change.org petition has also circulated to try to get People Magazine to name Fauci the sexiest man alive, started by a woman named Sandra Martin. "His comforting and intelligent demeanor has helped to lessen our national anxiety. He speaks truth to power, a strength few have at this time. His kind face and manner of speaking bring calm during the storm," Martin wrote in the petition's description. "For sapiophiles and many others, he is the definitive Sexiest Man Alive in 2020."
Martin also wrote that Fauci's work should not affect just sapiophiles, people attracted to intelligence, but everyone. "His tireless work to educate and support Americans has affected all of us," she wrote.
As of 9:00 am EST on Friday, the petition has received 4,050 signatures of a desired 5,000.
For Fauci-enthusiasts looking to buy something a little less permanent than a bobblehead, a doughnut shop in Rochester, New York has begun selling doughnuts with the coronavirus task force member's face on it. Donuts Delite owner Nick Semeraro told CNN that the shop loved Fauci's leadership and would keep putting his face on doughnuts until they were not in demand any longer.
"We noticed Dr. Fauci on, and we loved his message and how thorough he was, and how he kept everyone informed during the crisis... so we wanted to give back and say thanks," he told CNN.