Dr. Anthony Fauci Made More in 2019 Than Trump Did as President
Surpassing the president, vice president and various top doctors, Dr. Anthony Fauci earned the title of the highest-paid federal employee in the nation in 2019. Fauci serves as director of National Institute of Allergy and Infectious Disease and has long been considered the nation's leading health expert.
Federal salary data collected by OpenTheBooks.com found that Fauci made $417,608 in 2019, the latest year for which federal salaries are available. This makes him the highest paid out of 4 million federal employees.
The federal salary of President Donald Trump, by contrast, was $400,000.
Fauci became a household name after emerging as the early face of the White House Coronavirus Task Force, which held live, daily briefings at the beginning of the public health crisis in March. He was credited with convincing Trump to encourage a 15-day lockdown policy in an effort to flatten the curve and contain the spread of the virus.
While their relationship soured, Fauci remained on the task force even into the Biden administration, which took office last week.
Although polling shows that Fauci is the most trusted public figure in the entire country for information on the pandemic and information on COVID-19 vaccines, he also faced immense backlash last year. He's received death threats and been accused of inventing the virus as a way to profit off of vaccines.
Since the Biden administration took power, Fauci has described feeling liberated and remarked on the difficulties of working under Trump.
"It isn't like I took any pleasure in contradicting the president of the United States," Fauci said in an interview with The New York Times published Sunday. "I have a great deal of respect for the office. But I made a decision that I just had to. Otherwise I would be compromising my own integrity, and be giving a false message to the world. If I didn't speak up, it would be almost tacit approval that what he was saying was OK."
"Even if I wasn't very effective in changing everybody's minds, the idea that they knew that nonsense could not be spouted without my pushing back on it, I felt was important," he told the Times. "I think in the big picture, I felt it would be better for the country and better for the cause for me to stay, as opposed to walk away."
The 80-year-old doctor also made more money than other members of the task force, including Dr. Deborah Birx, who earned $305,972 in 2019, and the chair of the task force, Vice President Mike Pence, who earned $235,100 that year.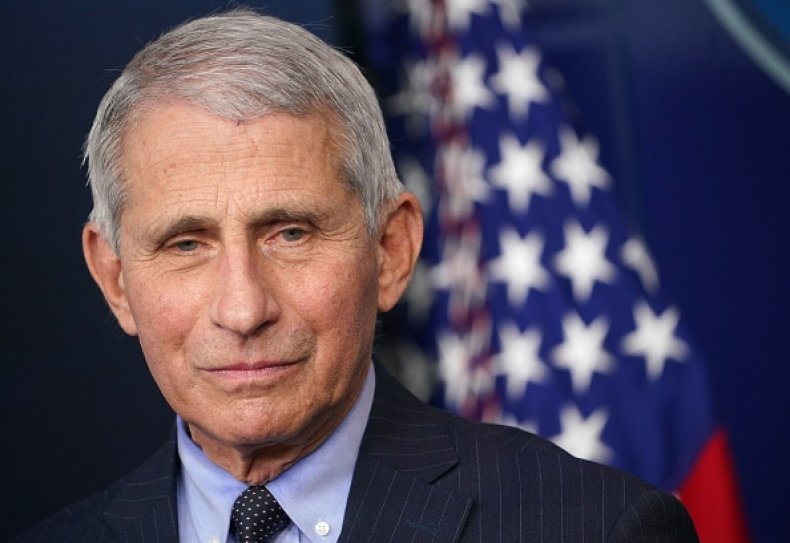 Fauci holds a medical degree from Cornell University and began his 53-year career at that National Institutes of Health in 1968. He was a leading research during the 1980s AIDS epidemic and assumed his director position in 1984.
Fauci has advised every president since Ronald Reagan and was honored with the Presidential Medal of Freedom by George W. Bush in 2008.
In comparison to other federal employees, Fauci made $194,108 more than House Speaker Nancy Pelosi will make this year, $146,908 more than U.S. Supreme Court Chief Justice John Roberts will, and $243,608 more than members of Congress will.
Although the salaries of federal employees are generally capped, there are exceptions to make the salaries of doctors and scientists more competitive with the private sector. According to data from OpenTheBooks.com, there were three federal doctors including Fauci who out-earned the president's $400,000 salary in 2019.
Only federal employees whose salaries are funded by taxpayer dollars were included in the OpenTheBooks.com study. Therefore, individuals whose salaries are paid by revenues of a corporation owned by the federal government were not included.
If Fauci keeps his current role, and stays on as chief medical advisor to the president, through the end of the current administration, he'll have earned $2.5 million between 2019 and 2024.
Newsweek reached out to the National Institute of Allergy and Infectious Disease for comment but did not hear back before publication.