Dr. Christine Blasey Ford: Trump Mockery of Sexual Assault Claims 'Very Hurtful'
After senators voted to advance Brett Kavanaugh's nomination to the Supreme Court Friday, Dr. Christine Blasey Ford's lawyers said she did not regret her decision to come forward with sexual assault against the judge but was wounded by President Donald Trump's mockery of her testimony.
"I don't think she has any regrets. I think she feels like she did the right thing," attorney Lisa Banks told CNN's Dana Bash Friday.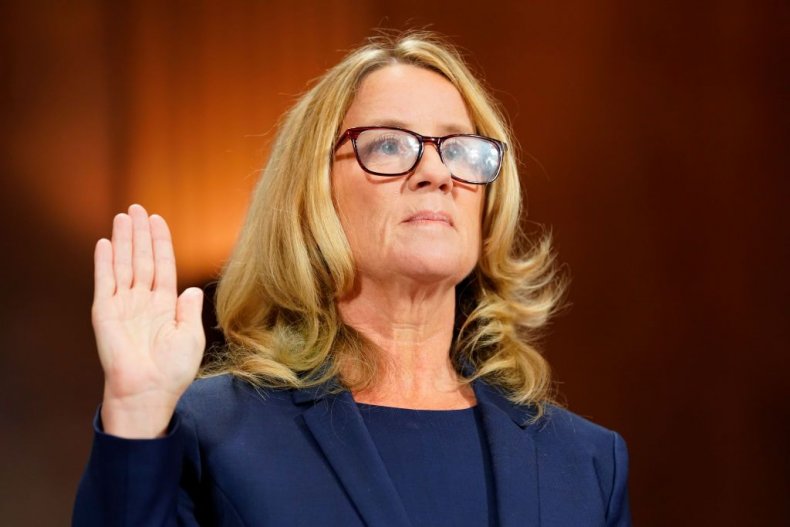 "And this was what she wanted to do, which was provide this information to the committee so they could make the best decision possible. And I think she still feels that was the right thing to do, so I don't think she has any regrets."
In testimony to Congress last week, Ford alleged that Kavanaugh sexually assaulted her at a party when they were high school students in the 1980s.
President Donald Trump had accused those opposed to Kavanaugh's nomination of being involved in a partisan smear campaign, and drew bipartisan condemnation when he mocked Ford's testimony at a Mississippi campaign rally.
In the CNN interview, Banks was asked how Ford reacted when she saw the president's comments.
"It was very hurtful, as it would be to any woman," Banks remarked.
"Any survivor who had the courage to come forward only to be mocked and belittled by anyone really, but certainly by the president of the United States, it was very upsetting. It was very hurtful."
Following a week long FBI investigation into Kavanaugh's background, senators decided to move forward with the nomination process, with reports indicating Kavanaugh has the support needed to confirm his nomination Saturday.
The lawyers said that Ford does not want Kavanaugh impeached if Democrats end up winning control of Congress in November's mid-terms.
"What she did was to come forward and testify before the Senate Judiciary Committee and agree to cooperate with any investigation by the FBI and that's what she sought to do here," attorney Debra Katz said.