Clashes Between Army and Ugandan Rebels Kills Dozens in DRC: Reports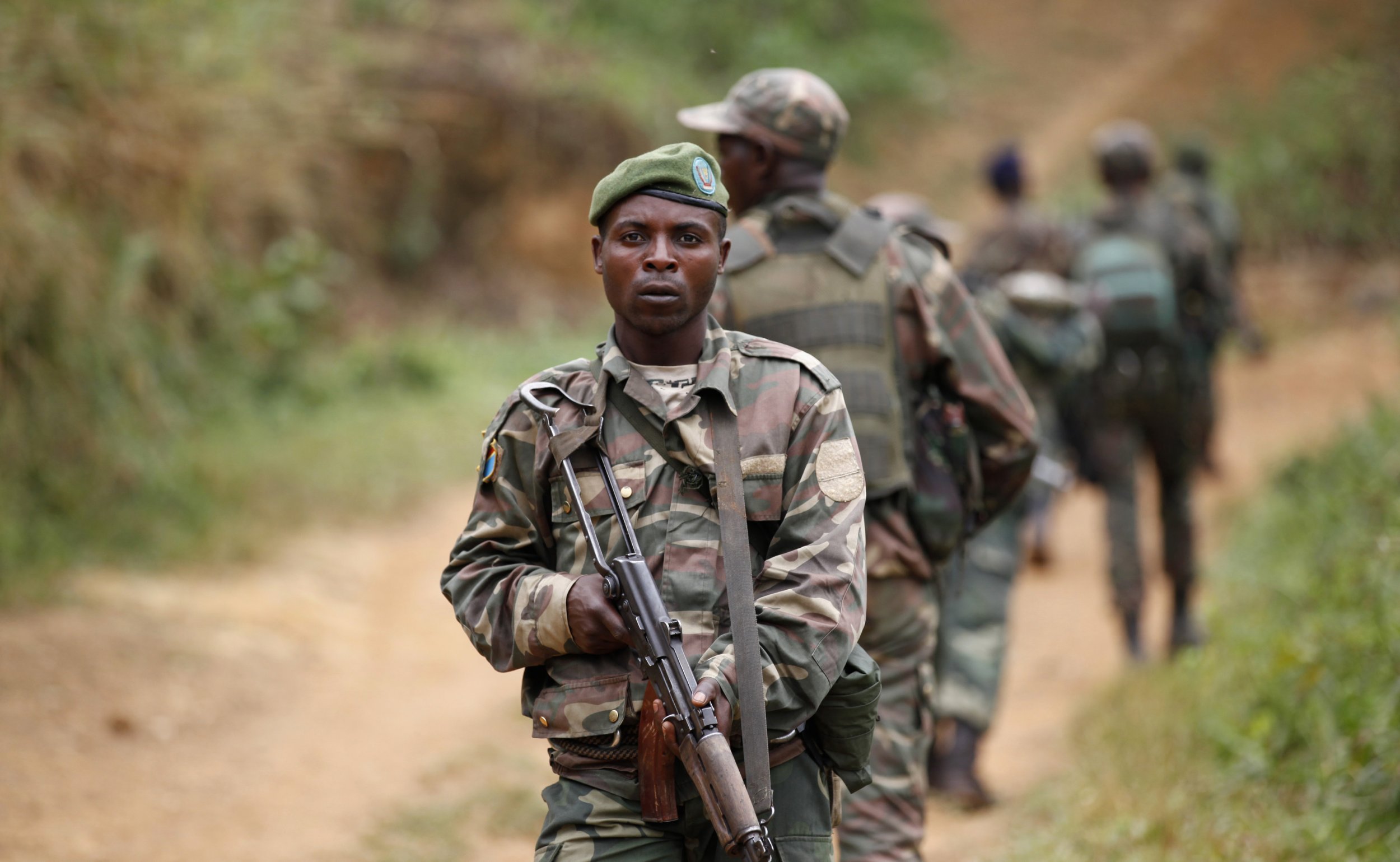 At least 24 people died on Sunday in battles between a Ugandan rebel group in the Democratic Republic of Congo, and U.N. and local forces. The deaths included seven civilians who were hacked to death in a hospital, the BBC reported.
The fighting took place in Eringeti, a town in northeastern DRC close to the Ugandan border. U.N. General Jean Baillaud said the suspected culprits were members of the Allied Democratic Forces (ADF), also known as ADF-NALU. The group was founded in Uganda in 1996 but has become more active in DRC in recent years after being pushed out of Uganda.
The BBC reported that one U.N. peacekeeper and four soldiers died, and that most of the town's 20,000-strong population had fled. Reuters reported that at least 30 people were killed, including 12 ADF fighters.
The ADF arose out of the conservative Tablighi Jamaat movement, a global proselytizing movement, and the Islamic National Army for the Liberation of Uganda (NALU), according to the Jamestown Foundation. It was founded by Jamil Nakulu, a former Christian who converted to Islam and has been subject to U.N. Security Council sanctions since October 2011.
Reuters reported that around 500 civilians have been killed since October 2014 in clashes near Beni, a DRC border town with Uganda that lies 35 miles south of Eringeti. The majority have died during night raids by rebels armed with machetes and hatchets, which have mostly been blamed by the DRC government on the ADF.
The government in Kinshasa has also previously linked the ADF with forces from the Somali militant organization Al-Shabab.
Phil Clark, a DRC expert at the University of London's School of Oriental and African Studies (SOAS), says that while the ADF had origins in Islamic fundamentalism, it would be inaccurate to view them alongside other so-called Islamist groups such as Al-Shabab.
"Once they crossed the border into [DRC], the ADF basically lost any kind of ideological basis and just became a group of bandits or mercenaries just fighting for survival," says Clark, a lecturer in comparative international politics at SOAS. "Any idea of them having a coherent political or religious ideology is pretty far-fetched these days."
Clark says that labeling the ADF as a so-called Islamist organization was a tactic used, particularly by the Ugandan government, to rally international support to suppress the ADF. He notes that France announced on November 25 that it would be sending 300 special forces to DRC to train the Congolese army in their fight against the ADF.
"Part of the weekend's attacks might be a show of strength [by the ADF] in the knowledge that things might get more difficult for them when the French arrive," Clark says.