DR Congo: How U.S. Diplomacy Has Aided the Pathway to Peace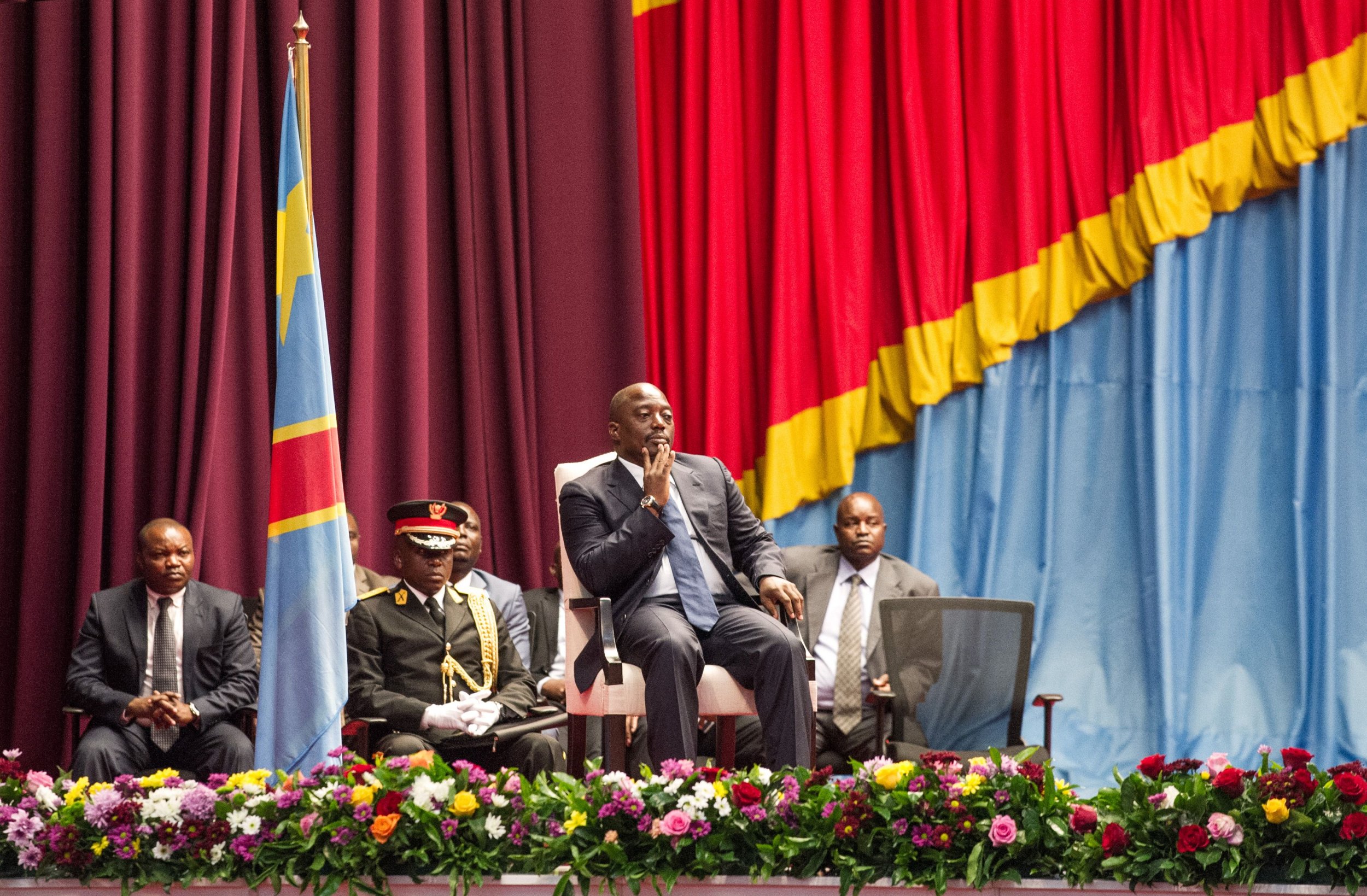 On New Year's Eve in the Democratic Republic of the Congo (DRC), allies of President Joseph Kabila and the main political opposition, led by Etienne Tshisekedi, signed an agreement aimed at ending a political crisis and leading to free and fair presidential elections before the end of 2017. The final negotiations occurred under the auspices—and with the unstinting encouragement, and prodding—of Congo's Conference of Catholic Bishops.
The U.S. special envoy to the African Great Lakes, Tom Perriello, played an important role in the long, arduous process that led to the signing of this agreement. Perriello's quiet, careful, consensual efforts stand in dramatic contrast to the negative role the U.S. played in quietly abetting, and then acquiescing, the DRC's sloppy, fraudulent presidential elections in 2011.
History matters. The Congolese regularly refer to the tragic interference of outsiders in their own history. At the head of their list of countries that did them harm: Belgium, for the murderous policies of King Leopold followed by colonialism; next, the United States, particularly for its role at Congo's independence in 1960 around the assassination of Congo's first prime minister, Patrice Lumumba.
More recent history also matters. After supporting President Mobutu's dictatorial rule for 32 years, the U.S. ended its support in 1997, as Laurent Kabila's backers overthrew Mobutu. The U.S. attempted to support Laurent Kabila, but a new war in 1998 overwhelmed early efforts to help Congo find a path towards peace, democracy, and prosperity.
After Laurent Kabila's assassination in early 2001, his son, Joseph Kabila, took over as president and moved Congo back in a more positive direction. He took steps to end the war, and then worked with former enemies as they joined in a transition government that culminated in peaceful, reasonably free and fair elections in 2006. Joseph Kabila was the winner, with heavy voter turnout. Credible international observers like the Carter Center declared the result legitimate.
Not so in 2011. The U.S. supported President Kabila's efforts to tilt the playing field in his favor to ensure his victory. The actual election was so badly mangled that the Carter Center stated that it was impossible to know who actually had won. Despite this, U.S. diplomats on the ground vigorously pursued a policy that ended with the U.S. accepting President Kabila's "victory" and a second five-year term. Although the U.S. had a special envoy during this period, he was ineffectual and weak. The real heavy lifting was done by the U.S. ambassador in Kinshasa, and, most important of all, the U.N. special representative for the Congo, a retired U.S. diplomat.
President Kabila's second term did not turn out well. Corruption grew like kudzu around the president, his immediate family, and his key supporters—as detailed in numerous recent public reports. Furthermore, it became clear by 2014 that President Kabila had no intention to observe the constitutional requirement that he leave office in 2016 after serving two terms as president. The U.S. noted this, and the next special envoy, former Senator Russ Feingold, worked hard to help the Congolese hold presidential elections in late 2016, as required by their constitution. Unfortunately, Feingold stepped down in early 2015. The State Department then dithered into the summer of 2015, naming no replacement, and the energy that Feingold had injected into the Congolese political process dissipated.
Finally, in July 2015, President Obama appointed Tom Perriello as the next special envoy. He served in this position for 1.5 years, until late December 2016, working on Rwanda and Burundi, as well as the DRC. Perriello constantly urged the Congolese to reach a political compromise to avoid yet another descent into violence. President Kabila and his supporters used trick after trick to delay any deal, finally holding a sham dialogue in the fall, leading to an agreement in October. But this agreement didn't include Tshisekedi and many of the other most important leaders of Congo's opposition.
Perriello and others worked quietly for another dialog, smaller and more serious. It turned out that Congo's Conference of Catholic Bishops played a leading role in finally bringing the supporters of President Kabila reluctantly back to the table for a real negotiation with their political opponents. Perriello, who is Catholic, has a background in both politics and social activism. Months and months of Perriello's quiet diplomacy, including multiple trips to the Vatican, the Congo, and elsewhere, supported the Catholic Church in its crucial intervention.
A deal was signed on New Year's Eve, just after Perriello left his post as special envoy. Whether this fragile agreement will hold, and whether presidential elections actually will be held by the end of 2017, as required by the agreement, remain to be seen. But history should be kind to Tom Perriello and his tireless efforts to find a pathway to peace in the Congo.
Anthony W. Gambino is an expert on Central Africa, who has consulted and written widely on the Congo since 1979. He serves on the Board of Directors for Women for Women International and at the Panzi Foundation , which supports frontline work in Eastern Congo. Gambino is an adjunct professor at Georgetown University.