'Dr. Death': Who Is Jerry Summers and What Happened to Him?
Dr. Death is the new true-crime series on Peacock starring The Affair's Joshua Jackson as the infamous surgeon Dr. Christopher Duntsch.
Across two years, Duntsch injured 32 of his 38 patients, maiming many and leaving them with life-changing injuries.
His best friend Jerry Summers (played by Dominic Burgess) was left a quadriplegic and two of his patients, Floella Brown and Kellie Martin died after receiving surgery.
Today, Duntsch is serving a life sentence in prison for the maiming of 72-year-old Mary Efurd in 2012.
Who Is Jerry Summers and What Happened to Him?
Jerry Summers was the childhood friend of Dr. Christopher Duntsch.
After Duntsch dropped out of college the pair rekindled their friendship, which went from strength to strength over the years.
As seen in Dr. Death and heard in the 2018 podcast series of the same name, Summers played a key role in advancing Duntsch's career in neurosurgery, helping him stay organized whilst Duntsch worked long hours.
He also appeared to be financially supporting Duntsch as his credit card was found to be connected to Duntsch's account, reported The Cinemaholic.
Summers was also Duntsch's biggest champion and genuinely believed his best friend was one of the best spinal surgeons in the world.
When Duntsch landed his residency at Baylor Plano in Texas, Summers moved into his five-bedroom house alongside Duntsch's girlfriend Wendy Renee Young (Molly Griggs).
In 2011, Summers agreed to go under Duntsch's knife to have two vertebrae in his neck fused together to cure the chronic neck pain he had sustained from a car accident.
During the elective cervical fusion surgery at Baylor Medical Centre in Plano, Texas Duntsch removed muscle tissue and damaged Summers' vertebral artery, causing Summers to lose a significant amount of blood.
Mother Jones reported: "To stop the bleeding, Duntsch packed the space with so much anticoagulant that it squeezed Summers' spine."
He was left a quadriplegic and dealt with numerous infections relating to his condition over the years.
The duo would often party together, going to strip clubs, and take drugs. Cocaine was their drug of choice.
In the days following the surgery Summers told staff at Baylor he wanted to report a crime. He told staff he and Duntsch had taken cocaine the night before the surgery.
As a result, Duntsch and his assistant Kim Morgan (Grace Gummer) were ordered to undergo a drug test. Morgan did the test straight away and passed but Duntsch managed to delay the test by five days, reports the History Vs Hollywood website.
He passed the drugs test and was also ordered to undertake a psychological evaluation which he also passed.
Summers later retracted his claims in his 2017 deposition. Summers said he had lied about the pre-surgery cocaine binge they had, explaining he had made up the lie to try and get his friend's attention after feeling "abandoned" by him, reported ProPublica.
"I was just really mad and hollering and wanting him to be there," Summers said.
"And so I made a statement that was not something that was necessarily true. The statement was only made so that he might hear it and go, 'Let me get my ass down there.'"
He died in February 2021 from an infection related to his paralysis. He was 50 years old at the time of his death.
Speaking to Memphis ABC's Local 24 following his death Summers attorney Jeffrey Rosenblum said Duntsch could be criminally charged in relation to Summers death but stated he did not think this would happen and would not be what Summers would have wanted.
Rosenblum told reporters Summers had forgiven Duntsch several years before his death.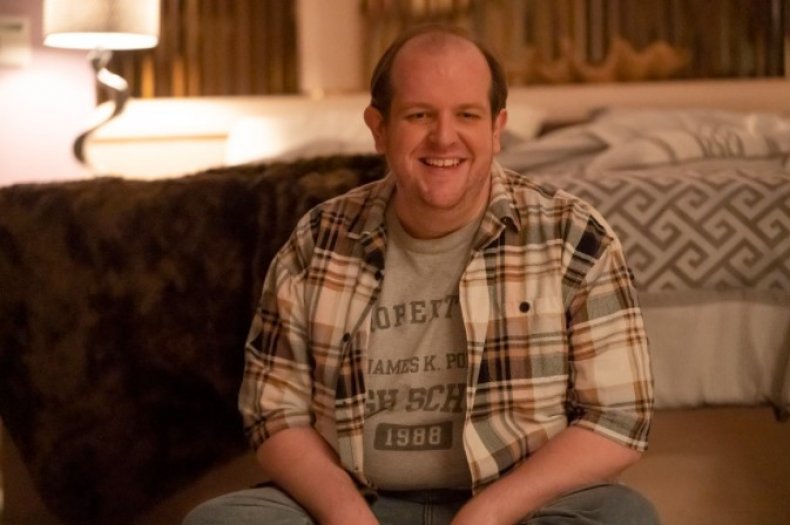 Speaking to We Are Entertainment News, Dominic Burgess shared his thoughts on Summers and the tragedy that occurred.
He said: "Jerry was Chris' best friend, a right-hand man who lived with him, drove him around, and helped him set up his business. Through researching him, I think what struck me most was how loving and open Jerry was. He had a genuine warmth.
"He loved people, he loved Chris, and he would have done anything for him. He was so loyal, and I think as an actor that was my entry point into playing Jerry, a guy who exudes joy and a spirit of generosity that ultimately Christopher Duntsch took advantage of."
Dr. Death is streaming on Peacock now.