'Dr. Death': Who Is Kimberly Morgan and Where Is She Now?
Dr. Death is the new true-crime drama on Peacock, based on the 2018 podcast series of the same name. The eight-part series tells the harrowing true story of Dr. Christopher Duntsch who, across two years, injured 32 of his 38 patients. Two of his patients, Floella Brown and Kellie Martin, died. In 2017, he was convicted of maiming one of his elderly patients, Mary Efurd, and sentenced to life in prison.
Dr. Deaths stars Joshua Jackson as Dr. Christopher Duntsch, Christian Slater as Dr. Randall Kirby, and Alec Baldwin as Dr. Robert Henderson, the two surgeons who campaigned for Duntsch to never operate again. Mr. Robots' Grace Gummer portrays Kimberly Morgan in the series, Duntsch's former assistant.
Who is Kimberly Morgan?
In August 2011, Duntsch employed advanced nurse practitioner Kimberly Morgan as his assistant when he was working at the Minimally Invasive Spine Institute in 2011.
Morgan would go on to play a huge role in helping Duntsch establish his career and was instrumental in helping him set up his own practice in October 2011—the Texas Neurosurgical Institute.
As seen in Dr. Death, Morgan and Duntsch had a romantic relationship that began after two months of working together, reported D Magazine.
At the time, Duntsch's girlfriend, Wendy Young (Molly Griggs) was pregnant with their first son. Duntsch had told Morgan his girlfriend was his secretary and close friend. He also told Morgan, Young's husband would be moving to Texas soon to be with her.
As his assistant, Morgan would be present in many of Duntsch's spinal surgeries.
Following the botched surgery of Duntsch's best friend Jerry Summers, which left him quadriplegic, Duntsch and Morgan were ordered to take a drug test after Summers told staff he and Duntsch had taken cocaine the night before.
Morgan took the test instantly and passed, but Duntsch stalled taking his test for five days. His result eventually came back clean.
Duntsch also passed a psychological evaluation and his surgical privileges were returned. However, he was also instructed to conduct minor operations.
His first patient since the drug test was Kellie Martin, who was the first person to die as a result of Duntsch's surgery.
The 55-year-old had undergone minor surgery to repair a herniated disc in March 2012. On the operating table, Martin began bleeding out but Duntsch refused to stop the surgery.
After the surgery, Martin was put into a medically-induced coma but she never regained consciousness.
As heard on the Dr. Death podcast, Morgan's close friend B.J. Ellison told podcast host, Laura Beil, Morgan was upset the day Martin died.
Ellison said: "Kim called me from the OR and she was not Kim" and shared Morgan quit shortly after her Martin's death.
In March 2012, Morgan and Duntsch ended their professional and romantic relationship, reported ProPublica.
Ellison on Dr. Death said: "He was crazy, and she just didn't want to be associated with him anymore."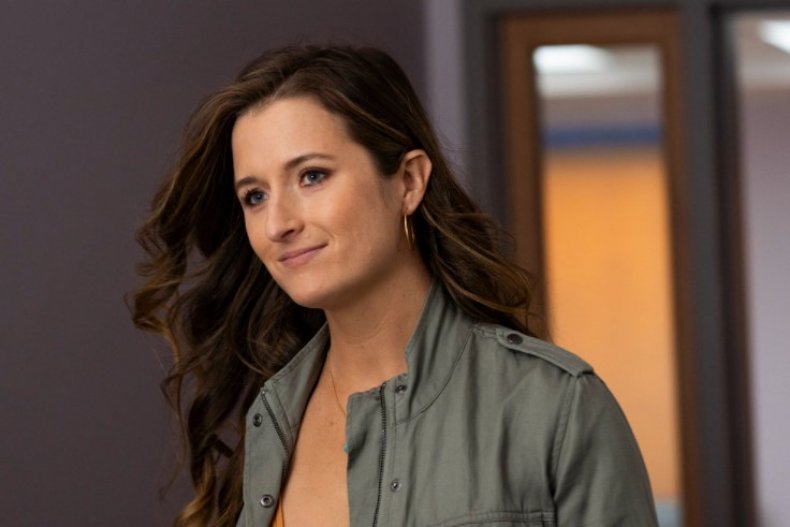 Where is Kimberly Morgan now?
Unfortunately, very little is known about Morgan's whereabouts today.
As seen in Dr. Death, Morgan filed for a temporary protective order against Duntsch in April 2012. According to D Magazine, Duntsch had turned up at her house in the early hours uninvited.
Morgan and Duntsch's relationship would be one of the key components which sealed Duntsch's fate. She would also go on to serve as a key witness for the prosecution, Skyping in from a military base to give her testimony.
ProPublica reported Morgan would go on to describe Duntsch's different personalities, how he was kind and friendly to patients but angry and confrontational behind closed doors.
The jury then heard on December 9, 2011, at 4 a.m. Duntsch had sent Morgan an email, where he stated he was ready to become a "cold-blooded killer."
As seen in Dr. Death and heard on the Wondery podcast, the email read, "Anyone close to me thinks that I am something between God, Einstein and the anti-Christ because how can I do anything I want and cross every discipline boundary like it's a playground and never lose.
"Unfortunately, you cannot understand that I am building an empire and I am so far outside the box that the Earth is small and the sun is bright.
"I am ready to leave the love and kindness and goodness and patience that I mix with everything else that I am and become a cold-blooded killer."
Prosecutor Michelle Shughart used the email in Duntsch's criminal trial as part of her evidence to prove Duntsch's maiming of his patients was deliberate.
Duntsch was found guilty of maiming his elderly patient Mary Efurd and was sentenced to life in prison in February 2017.
Dr. Death is streaming on Peacock now.