Dr. Dre's New Album, 'Compton,' Streamed 25 Million Times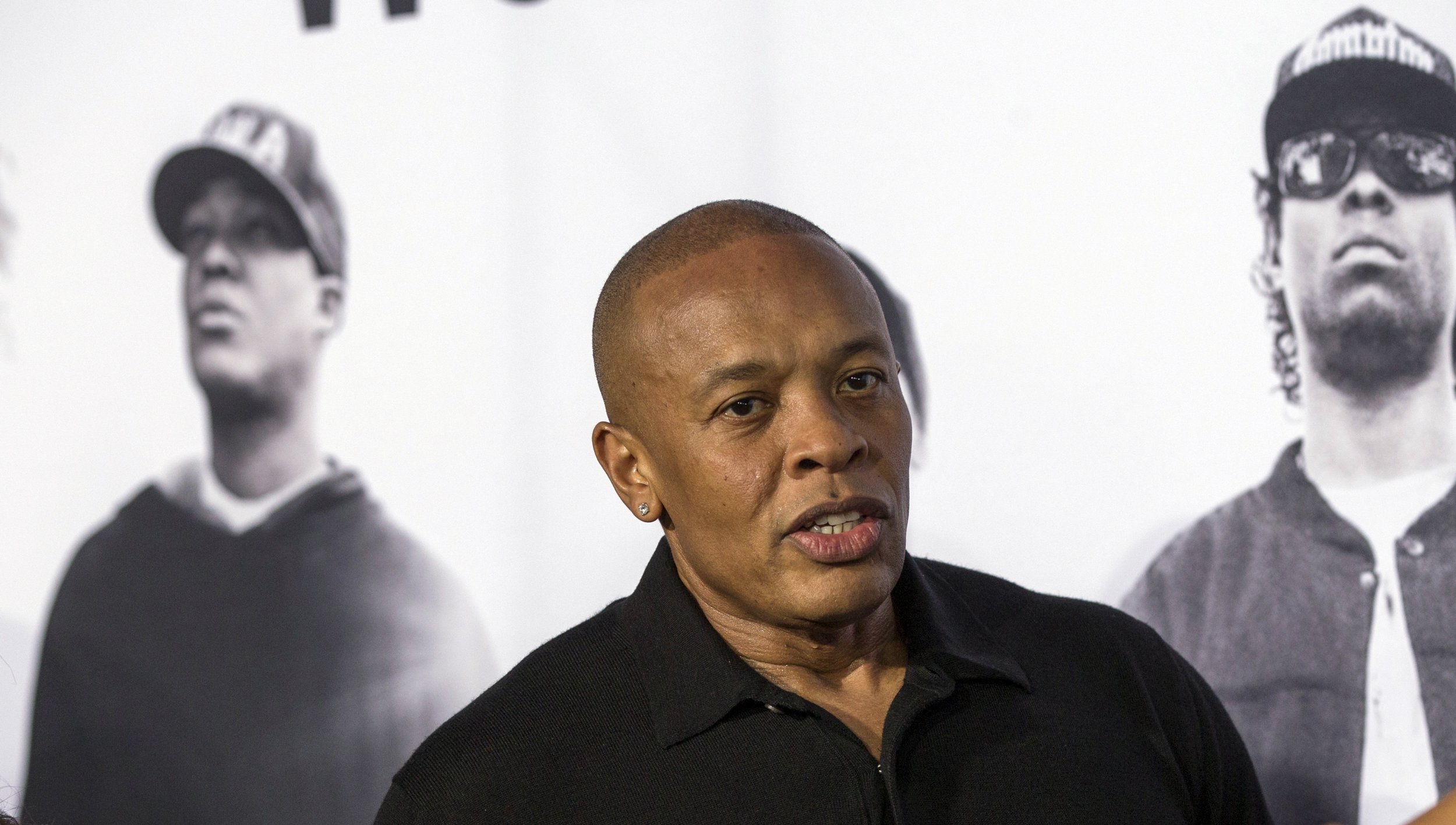 Last week, Newsweek covered the announcement of Dr. Dre's newest album, Compton. Since August 7, when the record dropped, 25 million listeners have streamed it on Apple Music. The New York Times reported that the album passed this mark in its first week, with half a million downloads on iTunes to boot. (Full disclosure: This writer was one of the listeners.)
The album appeared at No. 2 on the Billboard 200 Albums Chart, behind a country music record by Luke Bryan. The album topped the R&B/Hip-Hop chart, according to the Billboard website.
The album's release coincided with the August 14 debut of Straight Outta Compton, an N.W.A biopic that charts the rise and fall of the famed rap group. The movie, according to Billboard, made about $56 million in its opening weekend. A few songs from the new album, notably "Just Another Day" and "Talkin to My Diary," appear in the film. "Darkside/Gone" also includes references to one of the film's major figures, rapper Eazy-E (Eric Wright), while getting nostalgic for Dr. Dre's younger days as a producer for the pioneering gangsta rap group.
The film, which was produced by members of the group, ends with Dre forming his Aftermath music label, which signed artists like Eminem and Xzibit. The film's credits include a montage chronicling the later successes of Dre and Ice Cube, including a reference to the $3 billion Beats headphones deal that Dr. Dre signed with Apple.
With streaming services competing over artists and listeners, the success of Compton represents a significant win for Apple Music. Spotify, a leading streaming platform, debuted albums by Drake and Kendrick Lamar that had 48 million and 39 million streams, respectively, in a comparable amount of time, according to the Times story.