Dr. Drew Pinsky Responds to Advocates Who Opposed Nomination to LA Homeless Commission
Dr. Drew Pinsky, whose nomination to the Los Angeles Homeless Services Authority (LAHSA) was withdrawn earlier this week due to opposition by some homeless advocates, said moving forward, he hopes to help the homeless in a way that doesn't create distractions.
Pinsky spoke to Newsweek Tuesday about the withdrawal of his nomination by Los Angeles County Supervisor Kathryn Barger. Barger nominated Pinsky to sit on the 10-member commission that is a joint-powers authority of the City and County of Los Angeles and acts as the lead agency coordinating housing and services for unhoused people in LA County.
Pinsky also responded to critics led by a coalition of progressive groups who accused him of promoting policies that criminalize homelessness.
"I am categorically opposed to criminality of homelessness or drug use," said Pinsky, calling the accusation a "complete and utter falsity."
Pinsky, who noted that he never sought out a spot on the LAHSA, said that as someone with 30 years in the mental health field and lengthy experience serving the homeless population on the streets with substance disorder and serious mental illness, he just wanted to help.
"I went in with an open heart and mind and to see if I had something to offer to help them," he said.
His comments come after Barger met strenuous objections concerning the nomination from both the LAHSA and prominent local homeless advocates.
In a statement released through her office, Barger said that Pinsky was withdrawn for consideration due to the distraction the proposed appointment was causing.
Barger, who represents the fifth district, is known as one of the most influential Republicans in LA County and is the only Republican member on the powerful, five-member LA County Board of Supervisors.
She had selected Pinsky for the spot last week, citing the "fresh perspective with vast medical experience" he would bring to the commission. Pinsky has previously expressed his belief that rather than a lack of housing, homelessness has been primarily driven by a significant need for mental health and addiction treatment.
"I am dismayed that anyone would question the appointment of a doctor with a passion for addressing these issues when a new voice is clearly needed – especially one that is medically trained," said Barter, noting the compelling need for the commission to have the perspective of a board-certified clinician with years of experience working with those suffering from substance abuse disorders. Currently, there is not a doctor on the commission.
Barger's decision, which she initially announced Monday evening, came before the Board of Supervisors, which was set to vote on Pinsky's nomination during the LAHSA's Tuesday meeting. In general, LAHSA has authority on budgets, funding, planning and programming policy for the homeless.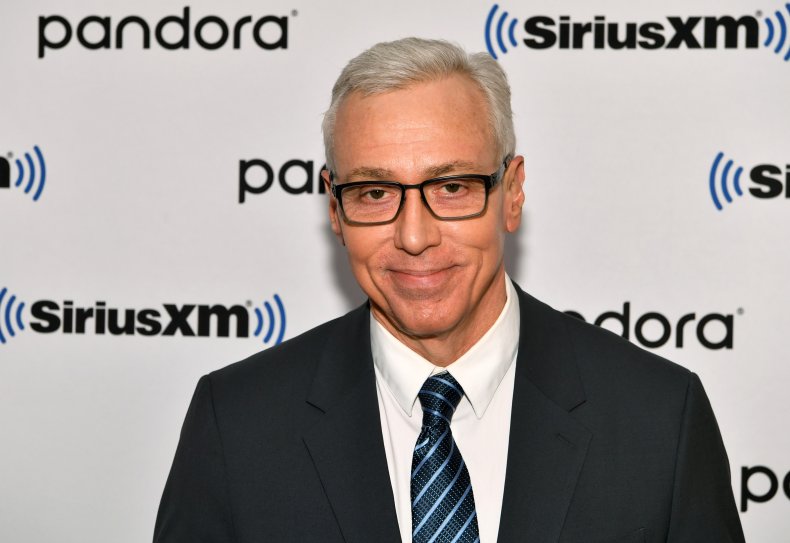 It was the Los Angeles Times that first reported the opposition to Pinsky's appointment by local homeless advocates who claimed Pinsky had adopted a history of "problematic" views and making unsubstantiated claims. His critics, led by a coalition of progressive groups launched a #DumpDrDrew campaign on Twitter, which accused him of promoting policies that criminalize homelessness.
The National Coalition for Housing Justice published a letter signed by some of the largest homelessness and housing advocacy groups in the country voicing their opposition to his nomination.
"Appointing a celebrity who is unqualified and misinformed to a position that makes critical decision on homelessness policy and program design is both dangerous and alarming," the leaders wrote.
But in Barger's statement, she emphasized the need to face the sad reality of homelessness in Los Angeles with a fresh perspective and from a medical professional.
"Individuals are dying on our streets from preventable causes due to mental illness and substance abuse; the number of people experiencing homelessness is going up; and encampments are on the rise in every corner of the region," said Barger. "The status quo is not working, and neither are the current efforts by LAHSA."
Barger went on to admonish those hiding behind arguments about resources and housing while noting the millions of dollars spent each year by the City and County of LA on housing and supportive services that she said haven't made a visible impact.
According to a study by UCLA, 78 percent of the unsheltered homeless population in Los Angeles suffers from a mental health issue, and often, mental health and substance abuse are intertwined.
On Tuesday, the Rev. Andy Bales, CEO of Los Angeles' Union Rescue Mission, told Newsweek he was very disappointed by the dismissal of Pinsky's nomination.
"Recovery is a key component and that is why I was very disappointed that the cancel culture and the echo chamber of people who are so entrenched in the housing first and harm reduction model that they won't even allow another voice in addressing addiction and mental health," said Bales. "It kind of told me I also would not be welcomed because I believe in recovery and people that are homeless with addictions—whether the addiction developed because of it or led to it—the addiction still needs to be addressed for them to live a whole healthy complete life."
Bales noted that currently, five people per day die on the streets of Los Angeles due to drug overdoses.
"We lost five people per day on the streets and the number one cause of those deaths is overdose. So, why there's a refusal to discuss addiction as a reality, I will not ever understand," said Bales.
For his part, Pinsky noted housing was obviously important but just one piece of a problem that requires a lot of services and a continuum of care.
"It's a progressive step-wise progression through treatment and we need that continuum," he said.
Barger, who did not include in her statement who she was replacing as her appointment to the LAHSA commission, did say she still planned to continue to work with Pinsky in other capacities in the future.
"I hope we can move past pettiness and instead focus our time and energy on working to solve the hard problems, rather than looking for excuses to place blame. There are thousands of individuals on the streets right now who need our help and we cannot delay," she added.
According to a count in 2020 by the Los Angeles Homeless Services Authority, LA County's homeless population is estimated at approximately 66,500 people. The nonprofit research organization The Economic Roundtable projects that number will increase to close to 90,000 by 2023.
Said Pinsky, "For everyone who is fighting to maintain the status quo, what is the body count before you open it up to other considerations?"
"When people talk about wrap-around services, you should have people with psychiatric experience to evaluate it."