Dr. Anthony Fauci took part in a Zoom call with Kim Kardashian and several other celebrities to discuss coronavirus measures.
The NIAID director joined a number of a-listers earlier this year for the call in April, when the pandemic was in its early stages so they could learn about the virus, face masks, handwashing, and all the other new measures we've had to adapt in 2020.
"It was a whole bunch of movie stars and some sports figures and they wanted to know about what they could do to stay safe, about wearing masks and avoiding crowds," Fauci told CNN. "I was impressed by the questions they asked, by their level of sophistication."
Ashton Kutcher, Mila Kunis, Orlando Bloom, Katy Perry, 2 Chainz, Gwyneth Paltrow and Brad Falchuk were confirmed by Fauci to be on the call. A total of 36 celebrities are said to have been involved.
As head of the White House COVID-19 task force, Fauci said that passing the word to celebrities with huge platforms would help spread awareness about the pandemic and the precautions required to stay safe and healthy.
"Each of them has enormous numbers of followers on their social media accounts," he said. "I could say to them, for example, it's important to wear a mask, and they get on their accounts and say 'wear a mask' and it goes out to an additional couple of million people."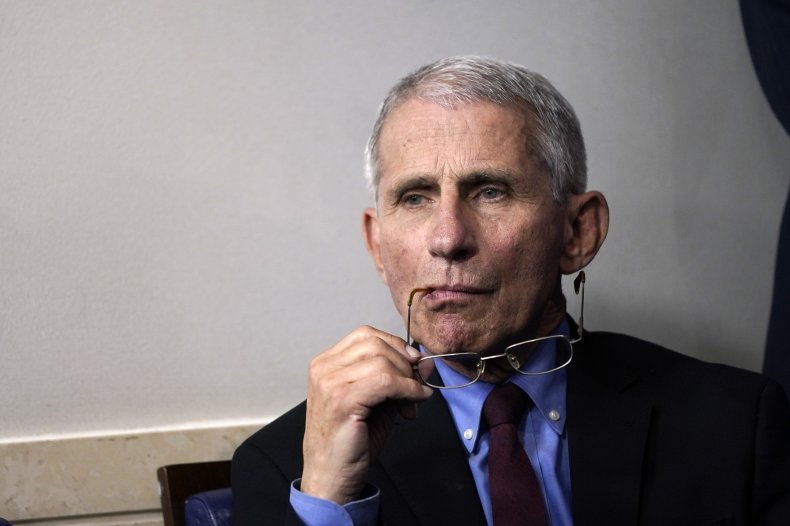 Apparently, the call was organized by Kim Kardashian after she saw Surgeon General Dr. Jerome Adams on Good Morning America.
Adams has appealed for influencers like Kardashian's younger sister Kylie Jenner to use their platforms to help spread information about the virus and encourage their young fans to wear face masks.
Per CNN, actress Mila Kunis asked Fauci about his eating habits on the call, specifically whether he eats take out.
"I told her I feel badly about restaurants losing business, and I feel it's almost a neighborly obligation to keep neighborhood restaurants afloat, so even though I can cook at home, several nights a week I go out for take-out purely to support those places," Fauci said.
He added: "I told her the one thing she can do instead of worrying is wash her hands," Fauci remembered."
Last week, Twitter suspended former White House chief strategist Steve Bannon after he made calls to have Fauci beheaded in a video that has since been removed from YouTube.