Dr. Fauci Keeps Changing His Wuhan Lab Funding Story, Jay Battacharya Tells Laura Ingraham
Dr. Jay Bhattacharya, a professor at Stanford University Medical School, on Tuesday accused Dr. Anthony Fauci of changing his Wuhan lab funding story.
On Tuesday, Fauci appeared before the House Appropriations Committee and spoke about his involvement in SARS research: "We had a big scare with SARS CoV-1 back in 2000 to 2003, where that particular virus, unquestionably, went from a bat to an intermediate host—It would have been almost a dereliction of duty if we didn't study," he said.
During a segment on Fox News, host Laura Ingraham played a clip of Fauci's remarks on her show. "Very defensive," she said.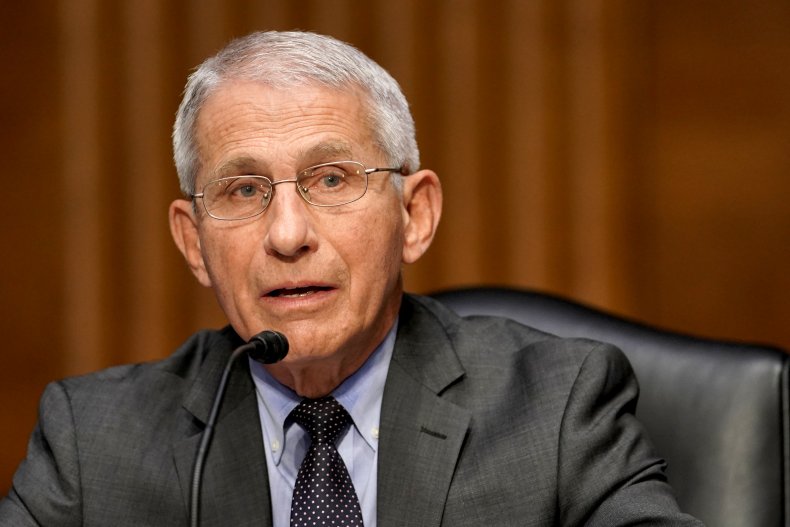 Bhattacharya told Ingraham that Fauci has "led the public astray, time and time again in some cases admitting that he did so, intentionally," adding that "it's part of a broader problem with the credibility of public health figures."
"I mean he told Rand Paul that he didn't fund gain of function research, and I mean he has. The NIH, under his leadership, has funded gain of function (GOF) research in collaboration with this lab," Bhattacharya said.
Fauci told Senator Rand Paul that the NIH had not funded gain of function research in the Wuhan lab. He clarified that the NIH did fund the Wuhan Institute, as well as gain of function research in a North Carolina lab.
Last May, Fauci was asked if he believed the coronavirus was made in the Wuhan lab.
"If you look at the evolution of the virus in bats, and what's out there now it's very, very strongly leaning toward this [virus] could not have been artificially or deliberately manipulated—the way the mutations have naturally evolved," he responded.
"A number of very qualified evolutionary biologists have said that everything about the stepwise evolution over time strongly indicates that it evolved in nature and then jumped species," Fauci added.
In May 2021, PolitiFact's Kate Sanders asked Fauci if he was "still confident" that COVID-19 developed in nature.
"No, actually ... I am not convinced about that," Dr. Fauci said. "I think we should continue to investigate what went on in China until we continue to find out to the best of our ability what happened."
"Certainly, the people who investigated it say it likely was the emergence from an animal reservoir that then infected individuals," he continued, "but it could have been something else, and we need to find that out. So, you know, that's the reason why I said I'm perfectly in favor of any investigation that looks into the origin of the virus."
Newsweek reached out to Fauci for comment. This story will be updated with any response.