Dr. Fauci Says Remdesivir Trial Shows Drug Has Promise as FDA Plans to Announce Emergency Use
Early results from a U.S.-government-run study of Gilead Science's experimental drug remdesivir has demonstrated a sign of hope for COVID-19 treatment.
"What it has proven is a drug can block this virus," Dr. Anthony Fauci, director of the National Institute of Allergy and Infectious Diseases (NIAID), said Wednesday while speaking to reporters at the White House.
Fauci's remarks come just as the Food and Drug Administration (FDA) plans to announce emergency use authorization of the antiviral drug, which is being tested to treat patients with novel coronavirus, as early as Wednesday, according to a report by The New York Times.
"As part of the FDA's commitment to expediting the development and availability of potential COVID-19 treatments, the agency has been engaged in sustained and ongoing discussions with Gilead Sciences regarding making remdesivir available to patients as quickly as possible, as appropriate," FDA spokesman Michael Felberbaum told CNBC.
Currently, remdesivir has not been licensed or approved anywhere globally.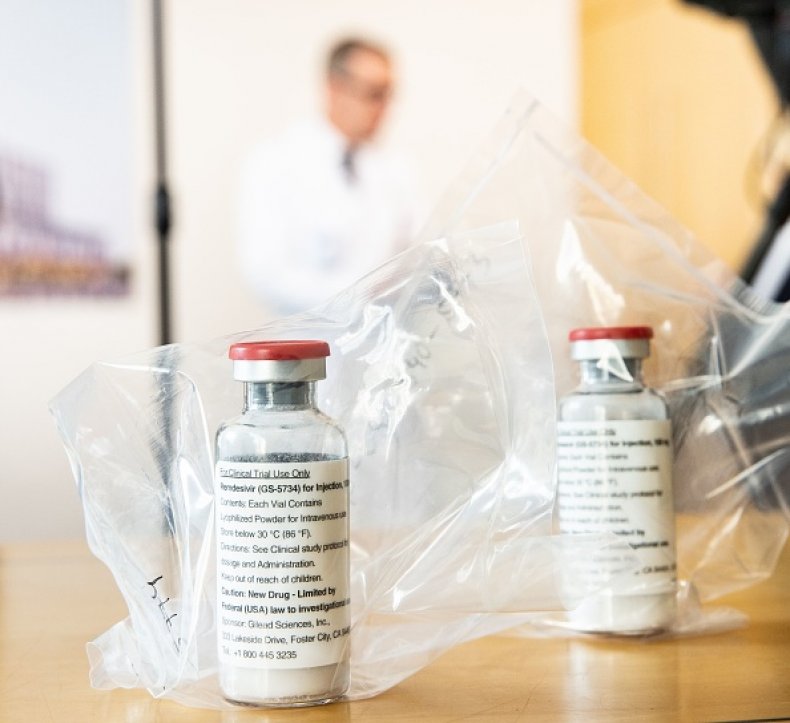 Also on Wednesday, Gilead announced preliminary results of its own coronavirus drug trial that showed 50 percent of patients treated in both a five-day dosage and 10-day dosage of remdesivir showed improvement. More than half of the 371 patients were discharged from the hospital within two weeks.
A news release issued by the company said it was "aware of positive data emerging from" the NIAID's study but did not disclose the results. The study from the institute may provide stronger findings than Gilead's study because of its placebo comparison group.
Fauci called the study of the experimental drug the "first truly high-powered randomized placebo-controlled trial."
Fauci said the median recovery time for patients treated with remdesivir was 11 days, compared with the 15 days for patients in the placebo group. This data has showed a "clear-cut positive effect in diminishing time to recover."
However, there are no proven treatments for COVID-19 at this time. The pandemic has infected more than 1 million people in the United States.
Remdesivir was developed as a possible treatment to fight the Ebola outbreak but showed no promise in clinical trials in Africa. Last week, The Lancet published discouraging results from a study conducted in Wuhan, China that found that the experimental drug did not provide significant benefits over the placebo.
The benefit of the ongoing study conducted by the NIAID is their sample size. Being able to test remdesivir on patients when infected cases were peaking, the federal study enrolled over 800 patients, compared with the 237 patients in the Chinese trial.
Dr. Fauci said trial overseen by his agency has indicated a shortened recovery time by a third, but cautioned the optimistic results still need to be peer-reviewed.