Infectious diseases expert Dr. Anthony Fauci will throw out the ceremonial first pitch on July 23, the opening day for the Washington Nationals, the D.C.-based Major League Baseball (MLB) team.
"Dr. Fauci has been a true champion for our country during the Covid-19 pandemic and throughout his distinguished career, so it is only fitting that we honor him as we kick off the 2020 season and defend of World Series Championship title," the Nationals wrote in a statement.
As director of the National Institute of Allergy and Infectious Diseases (NIAID) and a vocal member of the White House Coronavirus Task Force who was willing to contradict President Donald Trump's rosy predictions about COVID-19, Fauci has become a stand-out American medical figure during the ongoing coronavirus epidemic.
Fauci will be tossing the ball in an empty stadium as baseball arenas around the U.S. remain closed to spectators, at least for now.
Both Republican Texas Governor Greg Abbott and Democratic Illinois Governor J.B. Pritzker have suggested that they're willing to possibly let fans attend future games if arenas reopen at reduced arena capacity and observe other social distancing measures to prevent a coronavirus outbreak.
In mid-June, Fauci himself warned that the Major League Baseball (MLB) season should not extend past October.
"The community has a greater chance of getting infected [during cooler months]," Fauci said. "The likelihood is that, if you stick to the core summer months, you are better off, even though there is no guarantee... You would want to do it at a time when there isn't the overlap between influenza and the possibility of a fall second wave."
MLB ended up abiding by Fauci's wishes, and the 2020 season is scheduled to end by scheduled to end on September 27, partly due to health concerns and partly due to a demand from national TV networks that MLB games don't overlap with National Football League games in November.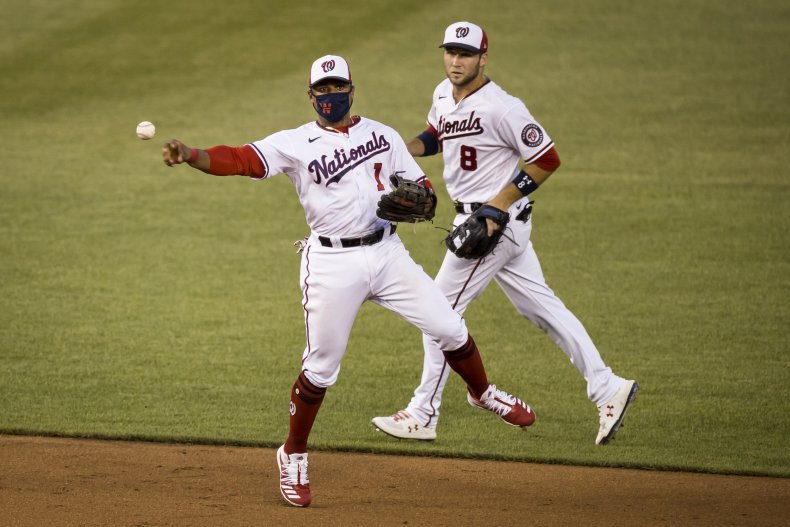 The MLB season will start July 23 and have 60 games, instead of the usual 162 games. Ten teams will qualify for the postseason, as has been the case since 2012.
Both the National League and the American League will have a single game wild-card playoff between two wild-card teams. After that, the two best teams in each division will play two best-of-five series and then a best-of-seven League Championship Series. The winners of both championship series will go on to play in the World Series.
This season, MLB players will earn full pro-rated salaries for every game they play. At just 60 games, players will earn about 37 percent of their full-season salaries.
Uncommon Knowledge
Newsweek is committed to challenging conventional wisdom and finding connections in the search for common ground.
Newsweek is committed to challenging conventional wisdom and finding connections in the search for common ground.