Dr. Luke Mentioned In $100 Million Lawsuit Filed by Becky G Against Core Water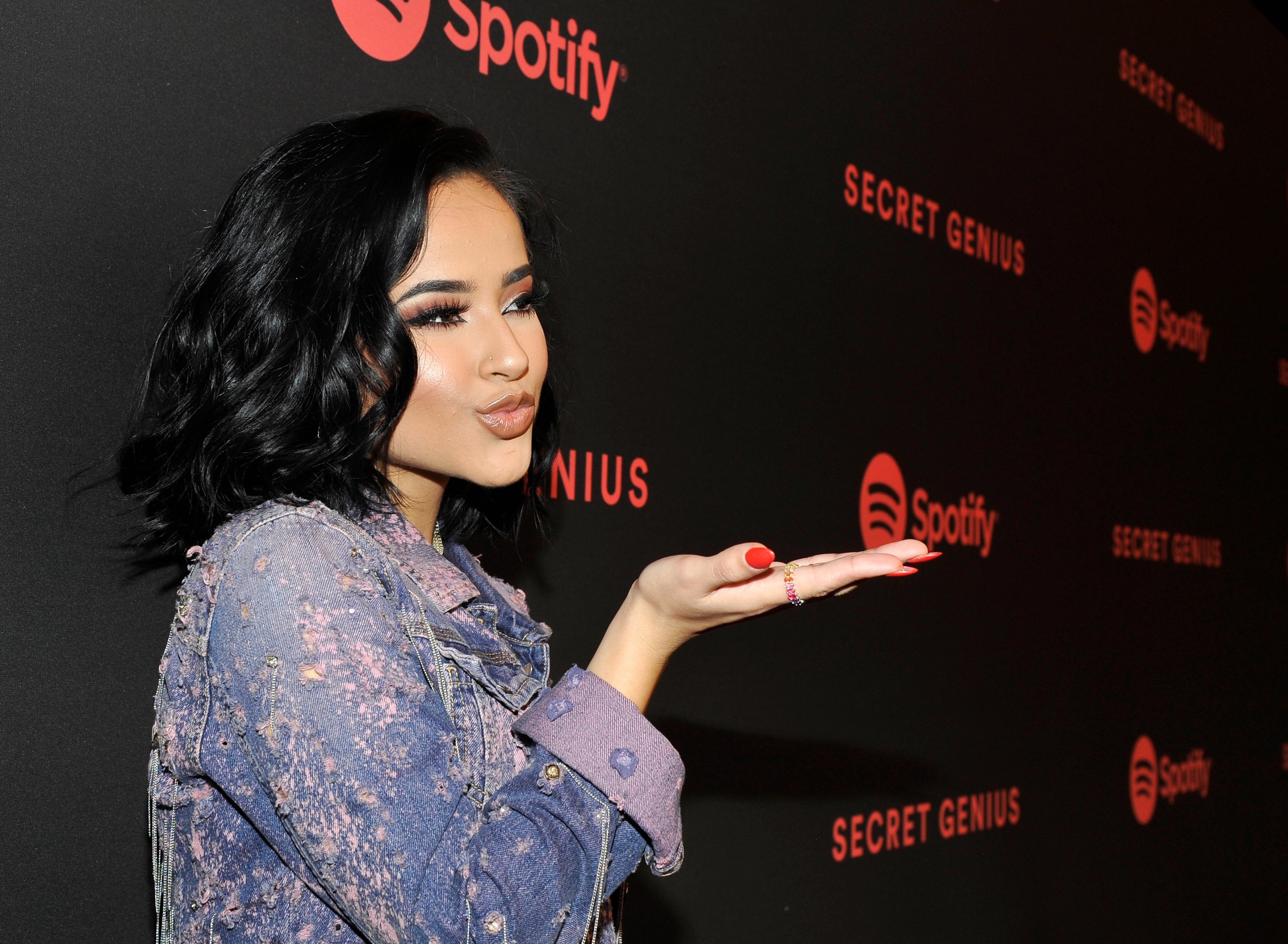 Becky G has been promoting Core water for years by posting pictures on Instagram and featured in the water bottles in her music videos but that might come to an end.
Becky G, 21, filed a lawsuit Wednesday against the company claiming her involvement was never her decision. She allegedly promoted the brand at the behest of producer Dr. Luke, fearing he would kill her career if she declined.
The lawsuit alleges Dr. Luke forced Becky G into the agreement. "Dr. Luke made it clear both directly and implicitly that [her] ability to have a music career would be tied to [her] continuing involvement in promoting Core," the suit, obtained by TMZ, reads. It also mentions she feels like a "singing billboard."
Dr. Luke owns a portion of Core, which is being sold to Keurig Dr. Pepper. As the ownership changes, Becky G is looking to get her share of the company by being a brand ambassador. She claims she's owed upwards of $100 million.
The lawsuit is not filed against Dr. Luke. It's addressed to Core Nutrition, but Dr. Luke is mentioned throughout. Newsweek reached out to Dr. Luke for comment, though he didn't immediately respond.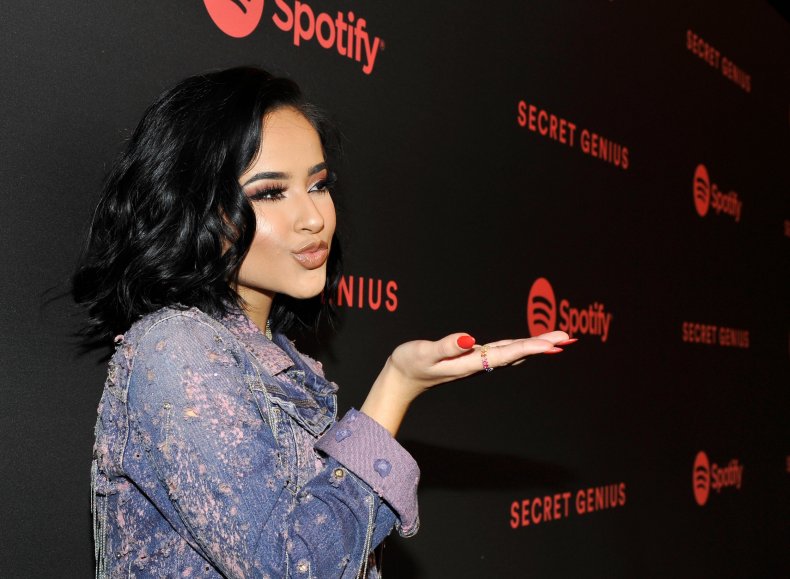 This isn't the first time the producer had legal problems. Dr. Luke was sued in 2014 by musician Kesha, who claimed he "sexually, physically, verbally, and emotionally abused [Kesha] to the point where [she] nearly lost her life," the suit, obtained by Rolling Stone, claimed. Kesha didn't come forward earlier because "[She] wholly believed that Dr. Luke had the power and money to carry out his threats; she therefore never dared talk about, let alone report, what Dr. Luke had done to her."
Dr. Luke filed a follow up defamation lawsuit against Kesha and won the right to precede with the lawsuit in September.
The famed producer started his career as a guitarist in the Saturday Night Live band. He's known for producing hit songs for artists like Katy Perry, Miley Cyrus and Kelly Clarkson.
Becky G first gained popularity in 2011 when she was discovered covering popular songs online. She's released multiple hit songs and album since, including 2013's "Play It Again" and 2014's "Can't Stop Dancin.'"