Dr. Oz Calls Biden 'Petty' After Being Asked to Quit President's Council
Dr. Mehmet Oz has hit out at President Joe Biden after he was asked to resign from the President's Council on Sports, Fitness and Nutrition.
Oz, best known as the host of The Dr. Oz Show, and Herschel Walker were both sent letters on Wednesday asking them to resign by the end of the day or they would be terminated, a White House official told NBC News.
Former president Donald Trump had reappointed Oz and Walker to two-year terms on the council, which promotes healthy eating and physical activity, in December 2020.
But it's against the Biden administration's policy for candidates for federal office to serve on boards and commissions, the White House official said. Oz is running for the U.S. Senate in Pennsylvania, while Walker is a candidate in Georgia. Both are Republicans.
Oz showed the letter he received from an assistant to the president in a video posted on his Twitter account on Wednesday and maintained that he would not resign.
"On behalf of President Biden, I am writing to request your resignation as a Member of the President's Council on Sports, Fitness & Nutrition," it said.
"Please submit your resignation to me by the end of the close of business today. Should we not receive your resignation, your position with the Council will be terminated effective 6:00 pm tonight."
In the video, Oz said: "The doctor he should ask to resign is Anthony Fauci for a multitude of reasons.
Conservatives have criticized Fauci, Biden's chief medical adviser, over his handling of the COVID pandemic.
"With that said, I am beyond grateful to President Trump for appointing me to this very prestigious and important position. I'm also grateful to my colleagues on the committee and council, and the amazing accomplishments we were able to achieve. I've got no intention, my friends, of resigning. None," Oz said.
He added: "If President Biden wants to politicize health, he'll have to fire me. Let Americans see how truly petty and political he truly is.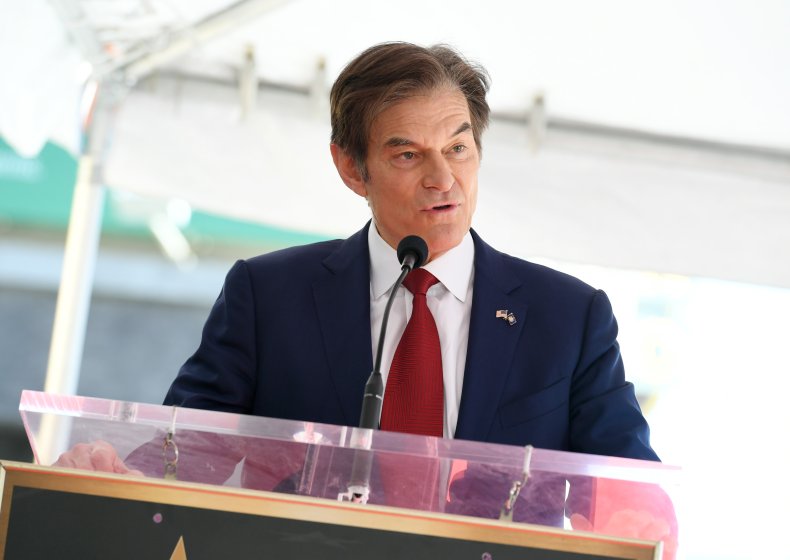 "I would think record-high energy prices, a 40-year high with inflation, and the tragedy with Ukraine would be a more important priority."
Oz and the White House have been contacted for additional comment.
On Wednesday, the White House announced that Biden intends to appoint chef José Andrés and WNBA player Elena Delle Donne as co-chairs of the presidential council.
"Completely honored by this appointment, especially to co-chair this committee alongside someone as generous, kind, and talented as Chef José Andrés," Donne said on Twitter.
"Thank you @POTUS! I look forward to building awareness around the best ways to take care of our minds and bodies."
According to CNN, members of the council are considered special government employees, who, under the Hatch Act, may not be candidates in elections while conducting government business.