Dr. Oz, Carla Sands Knocked By Fellow Senate Hopefuls for Lying About Pennsylvania Roots
U.S. Senate candidates and Pennsylvanians George Bochetto and Jeff Bartos are criticizing other candidates for not being true Pennsylvanians.
Republican Pat Toomey is vacating his seat after two terms. Wealthy and well-connected transplants, as well as Pennsylvanians, are seizing the opportunity in a wide-open race. The primary is May 17.
Those running for the seat include Bochetto and Bartos, as well as Dr. Mehmet Oz, Carla Sands and David McCormick. The only candidates who are from Pennsylvania are Bochetto and Bartos.
Bartos, the party's 2018 nominee for lieutenant governor, said it is important the people running for Pennsylvania to be from the state and has raised the issue multiple times, including during a Monday night phone call to town hall.
"I want to say clearly for all the other people running out there who are just getting to Pennsylvania for the first time, just visiting places for the first time: You cannot save Main Street if you don't even know how to find it."
While he was raising money for struggling Pennsylvania businesses during the pandemic, his competitors were "living in mansions overlooking Manhattan, on the Gold Coast of Connecticut or in a foreign country," Bartos said.
Oz, 61, is a longtime resident of Cliffside Park, New Jersey, where his mansion overlooks the Hudson River across from Manhattan. He says he is renting his in-laws' home in an affluent Philadelphia suburb. His claims to Pennsylvania ties are that he grew up in Wilmington, Delaware, not far from Philadelphia, where he went to medical school. He also married a Pennsylvania native.
Sands, 61, is a Pennsylvania native but has lived the majority of the last three decades in California, where she pursued acting and helped run her late husband's real estate investment firm. Sands gave generously to former president Donald Trump's 2016 campaign and drew a post as ambassador to Denmark, where she moved.
In early 2020, Sands returned to the U.S. and rented a condo overlooking the Susquehanna River with views of the state Capitol in Harrisburg. She sold her homes in Malibu and Bel Air.
Bochetto, a lawyer who has lived in Philadelphia for 45 years, suggested that his out-of-state rivals shouldn't bother spending millions to try to convince voters they really are Pennsylvanians.
"They should be honest about it and just flat out say, 'Look, I haven't lived in Pennsylvania and I'm not a citizen of Pennsylvania, but I'm coming in because there's a provision in the constitution that allows me to do so,'" Bochetto said in an interview with the Associated Press. "And that's fine. But why lie to me?"
McCormick, 56, who grew up in Pennsylvania before leaving to attend West Point and serve in the Gulf War, has not formerly declared his candidacy. He seems to be playing up his roots more than Oz and Sands, calling himself "Pennsylvania true" on his campaign website. He is also airing TV ads that describe his boyhood on his family's Bloomsburg Christmas tree farm.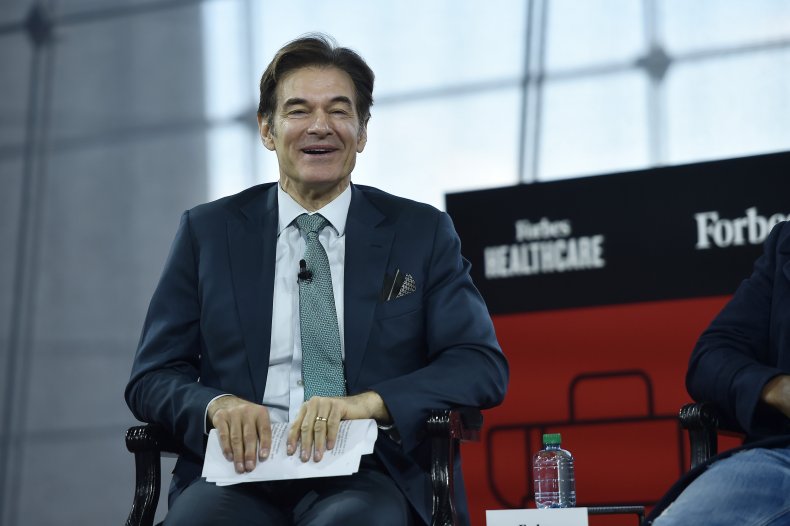 Oz, like many candidates, toured the Pennsylvania Farm Show in recent days and, in a video posted on social media posing next to a pile of potatoes, proclaimed that "what I've also learned is that Pennsylvanians are very patriotic."
Bochetto, a lawyer, said he would rather talk about himself and why he is a great candidate, and let his rivals shoot themselves in the foot.
Asked if he thinks they'll turn around and leave Pennsylvania if they lose the primary, Bochetto said, "There is no doubt in my mind. Not a doubt."
The Associated Press contributed to this report.
Correction (01/14/22, 4:22 PM): This story has been updated to correct the date Carla Sands left Pennsylvania to live in California, and when she changed her official state residency back to Pennsylvania.