After Dr. Mehmet Oz launched his Senate bid last month, some daytime television producers offered strong critiques of the heart surgeon turned TV host, with one calling him a "scam artist."
Oz, a Republican, brought celebrity status and high recognition to a crowded primary field when he announced he is running for U.S. Senate in Pennsylvania in November. He and several other Republicans are seeking to secure the party's nomination to replace outgoing Senator Pat Toomey.
But one person identified as a "veteran daytime producer" spoke out against him in a profile in New York Magazine.
"Somewhere, I'm not sure how, he started to sell out—it happens to a lot of people when they get money and success; they want more money and more success. He went from doctor to entertainer to scam artist. Dr. Oz is dangerous because he believes he's got some divine power," the producer said.
A former The Dr. Oz Show producer criticized Oz for doing segments about true crime during the show—which typically focused on medical topics—accusing Oz of doing anything for money.
"I was like, 'What?! How the f*** are we going to do true crime on The Dr. Oz Show?'" the producer said. "And then it was twice a week, sometimes three times a week during ratings week. It was a stretch. The only way that you could tie it to something medically was to talk about some DNA evidence. It was a sign to me that this guy is willing to do whatever it takes for money. So it wasn't a shock or a surprise for me when I saw that he was running for office, because he just wants to f****** win."
Newsweek reached out to Oz's campaign for comment.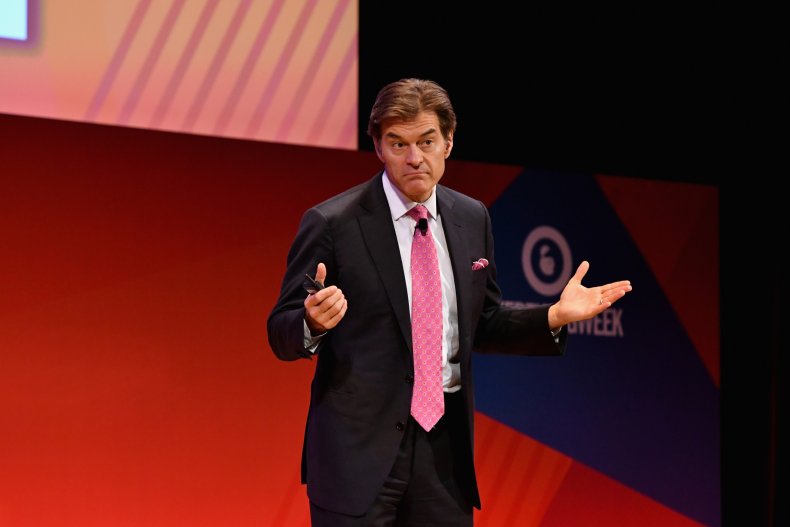 Pennsylvania's Senate race is likely to be one of the closest and most important in the nation. The U.S. Senate remains evenly divided heading into the 2022 midterms, and Democrats view Pennsylvania's seat as their best pickup opportunity while they defend a number of seats in swing states.
The state narrowly voted for President Joe Biden in the 2020 presidential election after voting for Trump in 2016. Biden eked out a 1.2 point win in the state, helping him to win the presidency.
Oz still face several candidates in the GOP primary, but polls show him leading other Republicans. A Trafalgar Group poll from earlier this month showed Oz winning with 18.8 percent of likely voters backing him. Still, more than half of voters said they still were not sure who they would vote for.