Dr. Oz Steelers Gaffe at Trump Rally Sparks Mockery Online
Dr. Mehmet Oz's gaffe about the Pittsburgh Steelers has sparked widespread mockery on social media.
During a rally appearance with Donald Trump in Latrobe, Pennsylvania, the Republican made a bid to further connect with voters ahead of the crucial Midterm elections on Tuesday by referencing the Steelers.
Oz said: "Tomorrow morning, when you awaken, I want you to contact 10 people - do it at church, do it before the Steelers game, just find the time. Here's the question you're going to ask them. 'Are you happy with the way America's going?'"
But as many noted online, the Steelers are not playing on Sunday and will next take to the field against the New Orleans Saints on Sunday, November 13.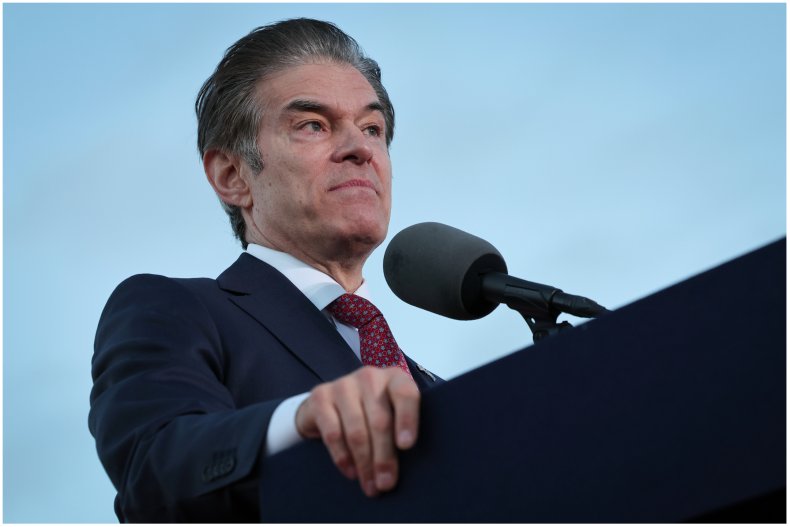 The gaffe added to criticism of Oz, a longtime New Jersey resident whom his Democrat rival John Fetterman has frequently accused of having no genuine connections to Pennsylvania
Oz was previously mocked online after he appeared to suggest the Keystone State borders the Atlantic coast.
Fetterman took the opportunity to land a jibe at his rival with a tweet. He said: "The Steelers have a bye this week."
Political strategist Cheri Jacobus posted: "Oz: 'And how about that popular sportsball team from this state of Pennsylvania where I totally reside?'"
Edward Ford, a morning news producer at Fox61 News, said: "Unless something has changed and the NFL didn't announce it, Dr. Oz doesn't know football because the Steelers don't play tomorrow. They're on a bye week."
Political commentator Keith Olbermann also joked about Oz's connection to New Jersey.
Despite recent criticism, Oz has gained considerable ground on Fetterman and could possibly win the toss-up race.
Recent polls by Insider Advantage, the Trafalgar Group and the Remington Research Group have put Oz ahead by a few percentage points.
FiveThirtyEight designated the Trafalgar Group as a partisan pollster for the Republican Party.
Polls taken in late October gave Fetterman and Oz slight leads over one another.
Dr Oz has benefitted from a nationwide drift toward the Republicans with Pennsylvania now being firmly in play.
While the impact of Fetterman's debate performance against Oz did not significantly impact his campaign, it did raise questions about his health.
Fetterman, who suffered a stroke earlier in May, struggled to communicate effectively at times and missed some words during a highly-anticipated debate last month.
A particularly painful moment during the debate came when he was asked to explain his shifting position on fracking.
He said: "I do support fracking. And I don't I don't. I support fracking and I stand and I do support fracking."
Newsweek has contacted representatives for Oz and Fetterman for comment.