Dr. Oz Will Unveil Results of Donald Trump's Physical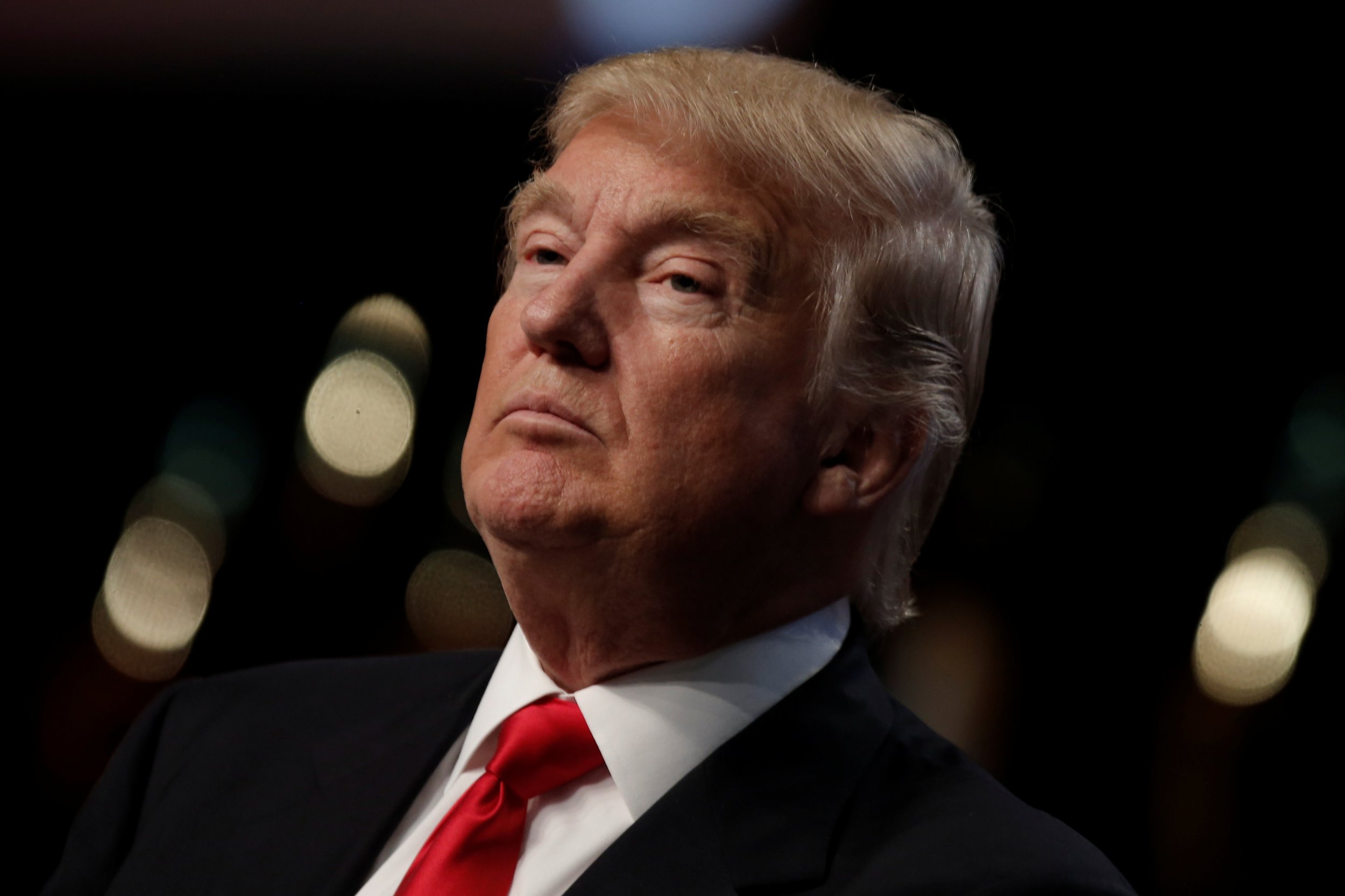 Dr. Mehmet Oz, a surgeon who hosts a daily talk show to discuss viewers' health and wellness concerns, reportedly told Fox News that he will reveal Donald Trump's medical records on air later this week—before the Republican presidential candidate sees the report. Fox's Brian Kilmeade on Tuesday morning said Dr. Oz first will analyze the physician's exam, and then discuss the results with Trump on the TV program.
But he has vowed not to ask questions that Trump, who himself once was a reality TV star, doesn't want to have answered, Politico reported.
Earlier, the Republican candidate said he took a physical last week and would disclose his medical records with the talk show host. On Monday, Dr. Oz told Fox News radio that he invited both Trump and Democratic presidential nominee Hillary Clinton to appear on his show. The real estate mogul accepted, and is set to appear on the episode of The Dr. Oz Show airing Thursday, four days after Clinton abruptly departed a 9/11 memorial service in New York City after feeling "overheated" and "dehydrated." Video footage shows Clinton apparently losing her balance on a sidewalk and aides helping her into a van, which transported her to her daughter's home nearby.
Dr. Oz, who also is a professor at Columbia University, started hosting his program after making appearances as a health expert on The Oprah Winfrey Show. But his advice has been criticized by experts in the medical community. In April 2015, for example, 10 physicians from around the country questioned his credibility and signed a letter urging Columbia University to oust the doctor. A year earlier, Congress called on Dr. Oz to testify at a Senate hearing over weight loss–product scams.
Clinton's health has been an issue on the campaign trail in recent weeks, and her Sunday episode revived speculation that she could be hiding details about her medical history. Near the end of her tenure as secretary of state, she suffered a concussion after falling and hitting her head at home. Last month, she appeared on Jimmy Kimmel Live! and light-heartedly addressed the health concerns with a successful attempt at opening a jar of pickles.
Clinton's doctor diagnosed her with pneumonia on Friday, but her advisers waited until Sunday—after the incident at the 9/11 memorial—to make the diagnosis public. Democrats have credited Clinton's appearance at the memorial as proof of her toughness and devotion.
After the incident, she canceled a campaign trip to California. During a phone interview with CNN on Monday, the Democratic candidate said she was feeling "so much better," and downplayed the bout of pneumonia as a serious issue. "I just didn't think it was going to be that big a deal," she said, after Anderson Cooper asked why she waited to disclose her diagnosis. She also vowed to resume her campaign travels as early as this week. Her husband, former President Bill Clinton, has been campaigning on her behalf, and President Barack Obama is hosting a rally for her in Philadelphia on Tuesday afternoon.
In December, Trump's campaign released a short letter from his longtime doctor saying the candidate was in excellent health, had no significant medical problems and possessed "extraordinary" strength and stamina. The doctor later said he wrote the letter in just five minutes.
If elected, the 70-year-old Trump would be the oldest first-term president in U.S. history; Clinton, who will turn 69 on October 26, is only about a year younger than her opponent. Following both the Republican and Democratic national conventions, Clinton led Trump in several national polls, but the rivals now are neck and neck in several battleground states, less than two months before the November 8 election. It remains to be seen how Clinton's weekend episode will affect her standing among voters.
Trump so far has refrained from attacking Clinton over her pneumonia, focusing instead on her calling many of his supporters "deplorable."