Why Is There a Dr Pepper Shortage in the U.S.?
Dr Pepper fanatics are finding it hard to locate the popular soft drink in stores across the U.S. The company has acknowledged a shortage and said it's looking to rectify the situation as soon as possible.
"We know it's harder to find Dr Pepper these days. We're working on it—hang tight!" the Dr Pepper Snapple Group said on Twitter yesterday.
The company didn't specify why there is a shortage in its tweet, but confirmed it is working with "distribution partners to keep shelves stocked nationwide."
The company advised that the shortage applies to all flavors of Dr Pepper, including new flavor Dr Pepper & Cream Soda.
Coca-Cola has also experienced a shortage during the coronavirus pandemic. "Due to extreme demand on certain products we are temporarily putting our focus on producing more of those beverages," the company tweeted, in response to a request for Cherry Vanilla Coke Zero.
Home consumption of certain food and drinks has increased due to the temporary closures of restaurants and bars, combined with the fact that people are spending more time at home. There have also been instances of panic buying.
A representative from the American Beverage Association told Newsweek:
"Beverages in convenient take-home packages like aluminum cans are particularly popular right now, and beverage company employees are doing all they can to make sure store shelves remain fully stocked."
In the week ending March 21, U.S. alcohol sales increased by 55 percent over the previous week, according to market research firm Nielsen.
Coca-Cola have notice more multi-pack products being sold. "Aluminum cans are in very tight supply with so many people buying more multi-pack products to consume at home," Coca-Cola spokesperson Ann Moore told USA Today in mid-July.
Other drinks companies have had difficulties putting out products due to a problem in sourcing aluminum cans.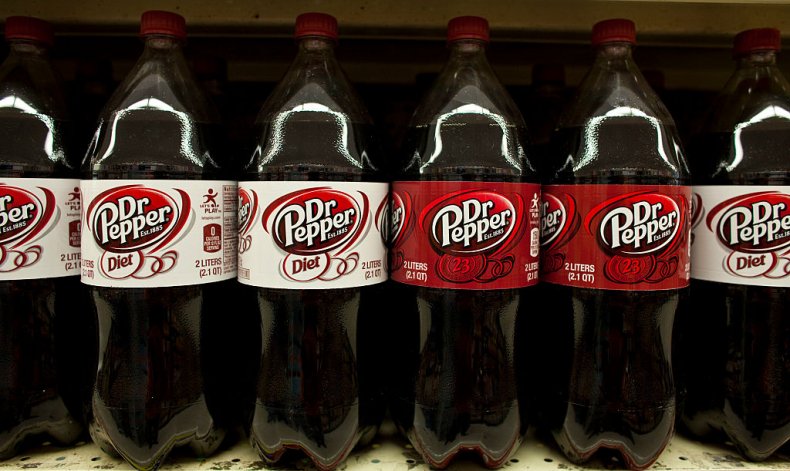 "Sixteen-ounce cans are going to be a problem this summer," said David Racino, co-founder and CEO of aluminum cans and packaging supplies company American Canning, to Brewbound. "There is just such a strain on the supply chain right now."
The Aluminum Association told USA Today that there is an "unprecedented demand" for cans "prior to and especially during the COVID-19 pandemic."
It is still unclear as to what is causing stores to be out of Dr Pepper. Last month Dr Pepper's consumer relations officer Jean Carlos told Lead Stories it there wasn't a production problem and that operations were "smooth".
"We find out about these glitches when people call us because here, everything is in production and smooth. It is not a problem of supply," she said. "I just got off the phone with a customer in New York who could not find Dr Pepper in aluminum cans. This has been going on since COVID started."
Newsweek has contacted the Dr. Pepper Snapple Group for further information on the drink shortage and will update as details come in.