Dr. Phil Pleads For People To Stop Calling Him 'Daddy' on TikTok
Dr. Phil is known for his inspirational words of wisdom as TV's most beloved straight-talking psychologist—but he is not a fan of the new pet name bestowed on him by his TikTok followers.
Fans of the TV doctor have taken to calling him "daddy" on the video-sharing platform in a tongue-in-cheek trend with unknown origins. As if 2020 couldn't get any weirder.
As far as social media trends go, calling the 70-year-old, whose full name is Dr. Phillip C. McGraw, is just one of those humorous jokes that has caught on, much like how Lin Manuel Miranda is mercilessly mocked for his cringy lip bite selfies by TikTok teens.
What's so funny about referring to Dr. Phil as "daddy" is that the word has sexual connotations in its modern usage.
Per Broadly, sex therapist Vanessa Marin explained: "Yes, 'daddy' can mean 'father,' but we also use the word to indicate when someone is the boss, in charge, a protector, or doing a good job. That's usually the meaning women are going for in the bedroom. It's a bit of a '70s porn cliche. I've never run across a woman who called her partner 'daddy' because she genuinely liked fantasizing that he was her father."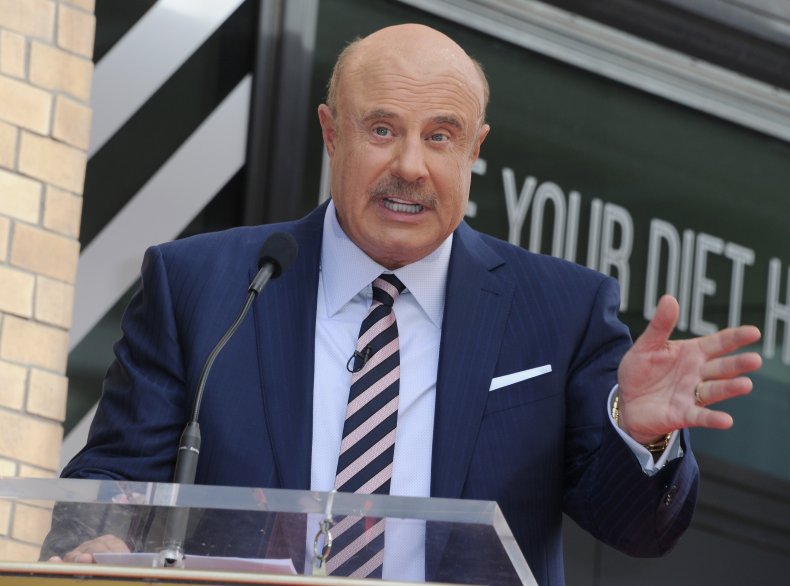 One person who is not finding it funny is Daddy Phil himself who has scolded his followers on TikTok.
"You have to stop commenting 'Daddy' on all over my post," he said. "I ain't your daddy. I hate to break it to you, but I ain't your daddy. And your real daddy is probably getting his feelings hurt."
He added: "I appreciate the support but ...eh..it's a little weird. But I appreciate your support."
Unsurprisingly, most of the comments feature fans still calling him daddy, and the video is likely to incur something of a Streisand effect.
The video has made it to Twitter where internet users are finding the whole thing hilarious.
One tweet with thousands of likes reads: "WHO KEEPS COMMENTING "DADDY" ON DR PHIL'S TIKTOK????? I CANT BREATHE."
While another person added: "CRYINGGG y'all got Dr.Phil saying "I ain't ya daddy."
Another tweet reads: "You know 2020 is over when people are calling dr phil daddy."
"Y'ALL MADE DR. PHIL ASK U TO STOP CALLING HIM DADDY? I HATE IT HERE LMAO."
In other bizarre social media news, One Direction fans are furious with James Corden after a producer on his show teased releasing old footage of the boyband.
Dr. Phil Pleads For People To Stop Calling Him 'Daddy' on TikTok | Culture