What Happened to Delano Now? TLC's 'Dr. Pimple Popper' Sandra Lee Gives 2018 Blackhead Removal Advice and More
It's not for everyone, but there's a large group of people who are obsessed with watching "pop" videos. So many, in fact, that TLC gave celebrity dermatologist Dr. Sandra Lee her own series. The show is fittingly titled Dr. Pimple Popper, the nickname donned on the Los Angeles specialist.
Dr. Lee didn't need a television show to make her famous. Her YouTube videos have been going viral for years. She's amassed a following of 4.1 million subscribers. The specialist affectionately dubbed her fans "popaholics." Now, thanks to TLC, they can follow her one-hour show and get to know more about the doctor and her patients. Don't worry If you're one of the queasy ones, we haven't included any pictures or videos of the doctor's graphic pops.
Dr. Lee first started to post pictures and videos on her Instagram account in 2014. "I thought people might want to see a little window into my world as a dermatologist because it's such a visual field. I thought it might go along with other food pics or travel pics. I was a little bit crazy to think that," she said with a laugh to Newsweek during a phone interview.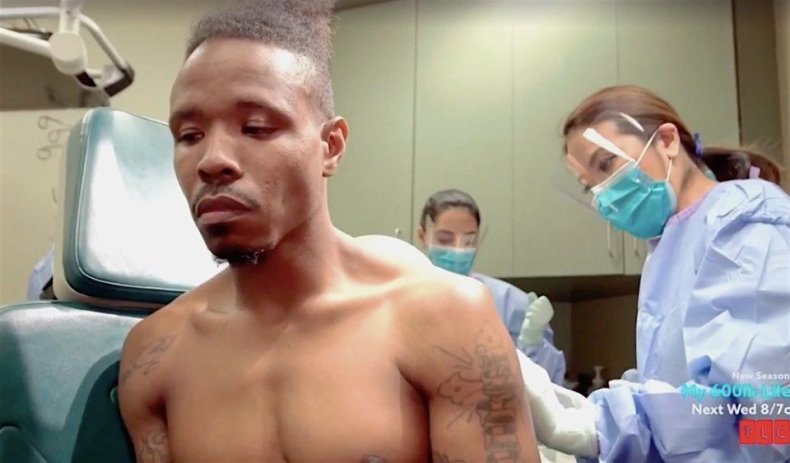 A video of a blackhead extraction is what got noticeable attention. "I saw that people were tagging their friends or commenting about how amazing it was," the dermatologist
From there, Dr. Lee discovered there was a subculture of the internet that loved to watch popping videos. She was "absolutely shocked" by the tens of thousands of people who were interested. Dr. Lee also noticed that people who were sharing their own videos weren't doing it in the cleanest or safest manner.
"I can give them something like this," she thought at the time, "but make it like the way I think it should be done: clean and no one is in any pain."
Dr. Lee's videos aren't for the faint of heart, but no matter how gross a pop might seem to other people, she doesn't get bothered. Dr. Lee usually wears a mask with a splashguard that helps protect her against the pops and any potential odors. While she can occasionally smell some of the pops, her main concern is that the patient feels comfortable and is not embarrassed. What she can't stand, however, is to watch other people's popping videos. The dermatologist mused it's probably because she doesn't have control over the situation, or know if the person is in any pain.
One of the most interesting cases was the story of Delano, a patient who had a large lump on his back that was filled with fluid. Dr. Lee removed 33 syringes of liquid from Delano's back. Six weeks after he visited Dr. Lee, Delano returned. Some of the fluid had already started to come back. After running more tests, Dr. Lee revealed Delano had a blockage in his lymphatic system, also known as a lymphangioma. When Newsweek asked Dr. Lee for an update on Delano, she teased that viewers would find out in subsequent episodes of Dr. Pimple Popper.
One thing she could help out with was advice on how to get rid of blackheads. Dr. Lee said the most effective way to fight clogged pores was with a topical product like Tretinoin, but patients need a doctor prescription for that. Otherwise, the best way to get rid of blackheads is with retinol on a nightlight basis. That will "soften up" the blackheads and prevent new ones from coming. For people who already have blackheads, Dr. Lee suggested taking a hot shower or steaming one's face and then use an extractor to push the debris and blackheads out of pores.
Don't miss Dr. Pimple Popper when the finale airs on Wednesday at 10 p.m. ET on TLC. Season 2 is slated to debut in January.