Dr. Vanessa Tyson Releases Details of Sexual Assault Allegation Against Virginia Lt. Gov. Justin Fairfax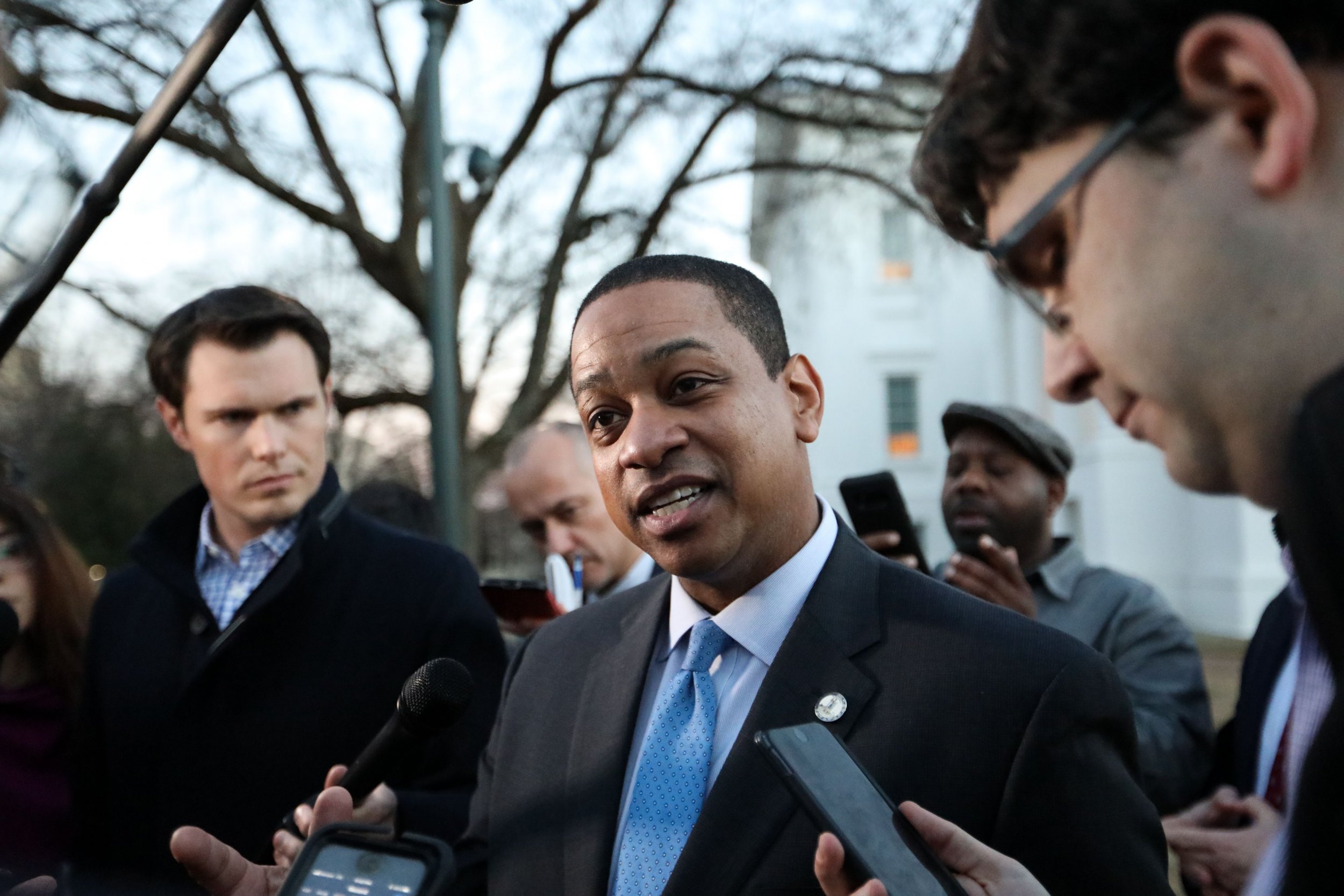 Vanessa Tyson, who has accused Virginia Lieutenant Governor Justin Fairfax of sexually assaulting her, released details of the incident on Wednesday, claiming she could not believe he thought it was consensual.
Tyson, a professor at Scripps College, said the alleged assault occurred while she and Fairfax were working at the 2004 Democratic National Convention in Boston. The two had occasional interactions that she described in a statement obtained by NPR as "cordial but not flirtatious." On July 28, 2004, Fairfax asked her to accompany him to his hotel room so he could pick up documents and she could get some fresh air.
"Given our interactions up to that time, I had no reason to feel threatened and agreed to walk with him to his hotel," Tyson claimed. "I stood in the entryway of the room, and after he located the documents, he walked over and kissed me."
Tyson said the kiss surprised her, but it wasn't "unwelcome" and she kissed him back. However, she said what began as a "consensual kiss" quickly turned into a sexual assault.
Newsweek subscription offers >
After allegedly pulling her toward the bed, Fairfax put his hand behind her neck and, Tyson claimed, pushed her head toward his crotch. She said she realized at that moment that he'd unzipped his pants and taken out his penis, trying to force it into her mouth.
"Utterly shocked and terrified, I tried to move my head away but could not because his hand was holding down my neck and he was much stronger than me," Tyson said. "As I cried and gagged, Mr. Fairfax forced me to perform oral sex on him."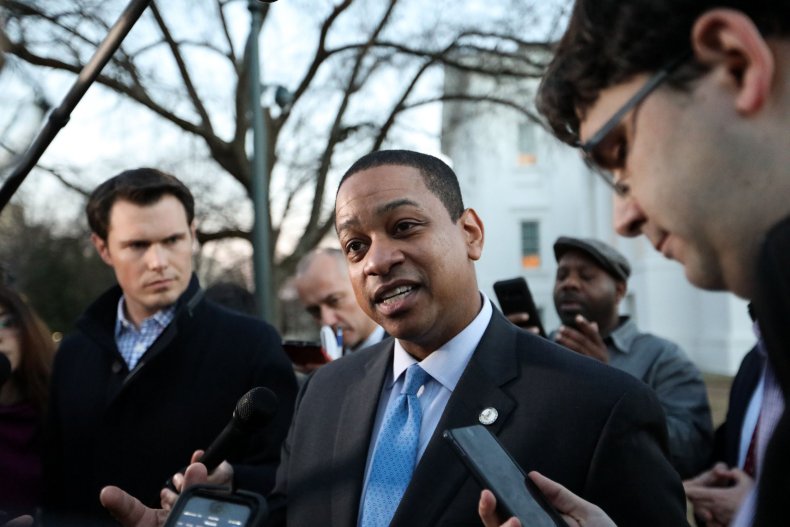 She said she refuses to believe Fairfax thought the sexual act was consensual, given that she was in "obvious distress," and said she avoided him for the rest of the convention, never speaking to him again. Following the incident, Tyson said she experienced deep humiliation and shame, suppressing her memories and emotions to pursue her career goals as an academic.
Newsweek subscription offers >
Tyson said the #MeToo movement, along with the job security of her tenured status, inspired her to come forward in a way she couldn't in 2004. Along with telling multiple friends about the alleged incident, she said she told The Washington Post, but it decided to not run the story, according to the paper. She once again decided to bury the memories of the alleged incident but penned a private Facebook post when it recently became possible that Fairfax could become governor if Governor Ralph Northam resigns over a current scandal. She said she decided to share her side of the story on Wednesday to "set the record straight."
Since she first told friends about the experience, she said, she has never wavered in her account because she's telling the truth and has no political motive. As a "proud Democrat," Tyson said, her only motive is refuting Fairfax's "falsehoods and aspersions" against her character. (Fairfax is also a Democrat.) She added that Wednesday's statement was the only one she would make.
Fairfax shared his side of the story on Wednesday and released a statement claiming that the encounter was consensual. He said Tyson never expressed "any discomfort or concern" about the interaction during the encounter or afterward, when, he claimed, they were still in touch.
The first time Fairfax claimed he was aware Tyson was uncomfortable with the interaction was in 2018, when he was contacted by an unnamed national media outlet about the story.
"I wish her no harm or humiliation, nor do I seek to denigrate her or diminish her voice," Fairfax said. "But I cannot agree with a description of events that I know is not true."
Dr. Vanessa Tyson Releases Details of Sexual Assault Allegation Against Virginia Lt. Gov. Justin Fairfax | U.S.