'Dr. Who' Ratings Surge With First Female Lead After #NotMyDoctor Protests
Dr. Who's ratings surged after actor Jodie Whittaker took over the lead role in the series. Whittaker is the first woman to play Dr. Who after a series of male leads. She was initially met with protest and a chant of #NotMyDoctor twitter posts from those who opposed a female lead.
The magic of Dr. Who can be found throughout, but one of its largely redeeming characteristics is the ability to reincarnate the lead character, Dr. Who, whenever the time is right. Though hundreds of fans swore they wouldn't watch the show with a female Dr. Who, the program's ratings are up 47 percent, according to Marie Claire.
In comparison to the last Dr. Who, played by Peter Capaldi, who averaged 1.3 million viewers per episode, Whittaker's has averaged 1.6 million viewers per episode. That's a 20 percent increase in viewership.
And good news for fans of the show who are happy to see Whittaker in the lead role. She's announced she will return for Season 12 in a conversation with The Hollywood Reporter. "I really can't wait to step back in and get to work again," Whittaker said. "It's such an incredible role. It's been an extraordinary journey so far and I'm not quite ready to hand it over yet."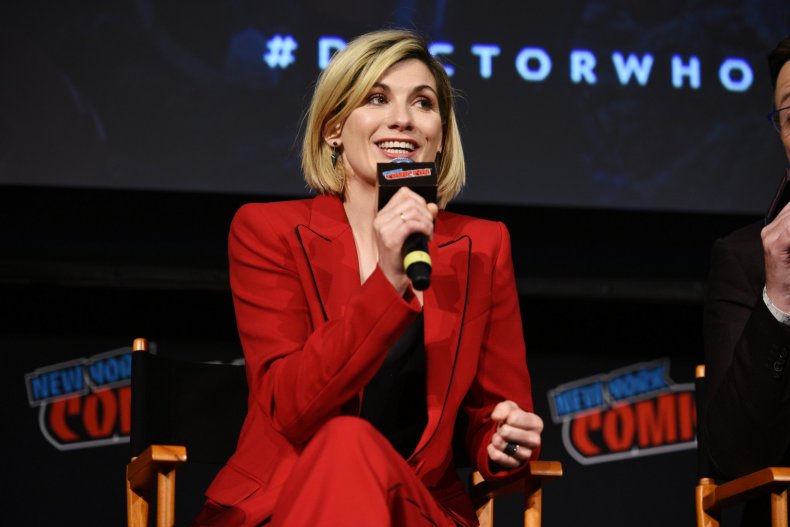 When Whittaker was cast as the series's 13th Doctor Who in July 2017, some social media users were proudly upset. "#DoctorWho died today. He didn't die nobly as you might expect. He was murdered by Political Correctness. #NotMyDoctor," Twitter user James Huckabee tweeted.
Another shared the idea. "#NotMyDoctor the doctor has ALWAYS been a man, why change?"
The tweets were echoed across the web, but Whittaker, who isn't on social media, didn't feel much influence from the hate her casting received. "The suggestion that I've "ruined the show" or have "gone against the show" are coming from people who aren't necessarily Whovians," she told Vulture in October. "If they understood the world, they know that Matt and David aren't aliens. Peter isn't an alien! Their gender is as irrelevant as mine as. As a political moment, or as a moment as a woman in the industry, it is relevant. But within the world of Doctor Who, it really isn't."
She also noted that for some newer fans of the show, which has been around for five decades, the change may be bitter because Capaldi's Dr. Who may have been the only one they've seen.