Fine Obese Children's Parents, Says Charity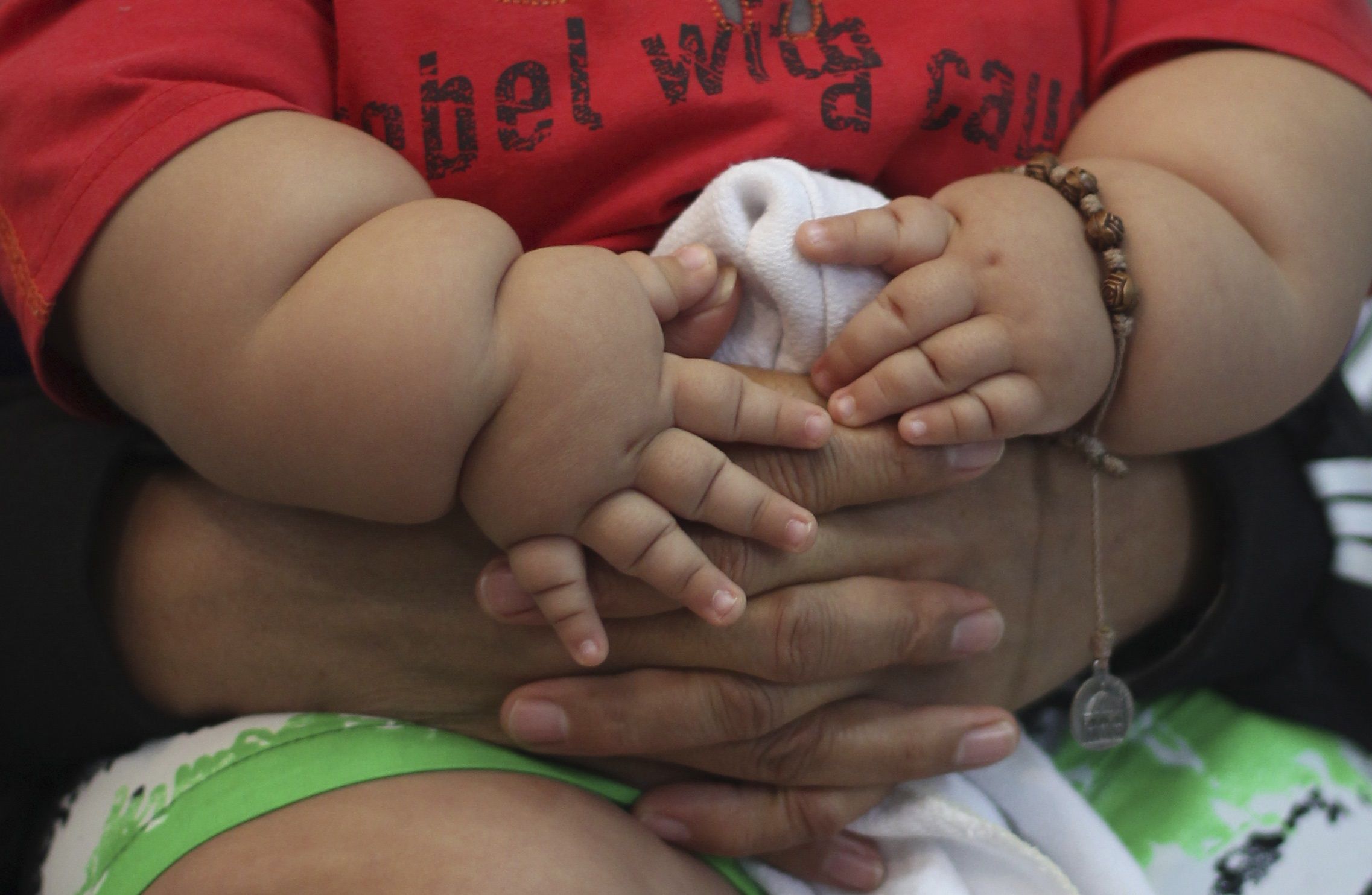 The parents of obese British children should be fined, an obesity charity has recommended, branding them "lazy slobs who don't care".
The country needs a "wake-up call" and should follow in the footsteps of Puerto Rico in considering financial punishment of families who ignore health advice, says Tam Fry, spokesperson for the National Obesity Forum and chair of the Child Growth Foundation.
Puerto Rican lawmakers have proposed a bill that would see the parents of obese children fined up to $800 (£522) if they do not lose weight within a year. The country currently has a 30% obesity rate among its children.
Figures released by Health and Social Care Information Centre (HSCIC) last year revealed that one in 10 British children is obese by the age of five and one in five are obese by the time they are 11. Overall, 33.5% of children were found to be overweight or obese when they left primary school, an increase of 2% since 2006.
"I think if it's draconian, it needs to be. Because it is only draconian measures that are going to turn this around," says Fry. "We have had 20 years of pussyfooting around, hoping that obesity will go away without doing anything meaningful and effective."
"It's not that difficult to keep your children in shape. It's the lazy slobs who don't care who need to be pulled up short," he argues.
The Puerto Rican law being debated, if passed, would see teachers notify social workers of a child's obesity, prompting a meeting between health officials and the child's parents. The reasons behind the child's obesity would then be identified - either bad eating habits or medical reasons - before a diet and exercise programme is created. An official would then visit the family and child after six months to evaluate progress. If progress was not made in a further six months, the parents would face a fine of between $500 (£327) and $800 (£522).
However, British doctors and child nutrition organisations have said that such a proposal, as recommended by Fry, would not be workable on British shores as it ignores both the impact of major food corporations and evidence that a holistic approach to obesity is the best way to tackle the problem.
"It would be a bad idea to fine the parents of obese children. It's coercive, punitive, not evidence-based and blames victims," says Dr John Middleton, vice president for policy at the Faculty of Public Health, a body for British specialists in public health.
"This fine misses the major influence of major transnational food companies, whose aggressive sales marketing pervades rich and poor countries alike and is a major cause of overconsumption and obesity," he added.
Another issue with fining parents for their child's weight is that it may make the problem worse, forcing parents to focus on one child's weight problems rather than an approach that includes the whole family, says the chief executive of Health Exercise and Nutrition for the Really Young (HENRY), Kim Roberts.
"The problem with this kind of punitive system is that it may actually compound the problem. Families will focus specifically on weight and on 'problem' individuals within the family, rather than taking a whole family approach to adopting a healthier lifestyle."
Dr Colin Michie, Chair of the Nutrition Committee at the Royal College of Paediatrics and Child Health, agrees that any approach to the problem should involve wider society.
"It's not just the parents that are involved. Therefore, any sound way of sorting out child obesity has to involve society as a whole," he said.
A spokesperson for Britain's Ministry of Health could not comment on the Puerto Rican proposal but listed a number of initiatives the government has implemented to tackle child obesity, such as the Change4life programme which offers advice on obesity, healthy school meals and additional funds to school sport.
Europe is also facing a child obesity epidemic with one in three 11-year-olds overweight or obese on the continent as of 2014, according to the World Health Organization (WHO). The European Commission has also released findings that reveal 52% of all Europeans are overweight or obese.