'Dracula' Season 2: Will There Be Another Season of the Netflix Series?
Usually, the death of a series' title character probably means that the show will not have any more episodes. However, when your main character is an infamous vampire like Count Dracula (played by Claes Bang), who has survived plenty near-death scrapes, Season 2 could always be around the corner.
This was hinted at by Dracula co-showrunner Mark Gatiss when he was asked by Radio Times whether there would be another season of the BBC show, streaming now on Netflix in the U.S. "It's very hard to kill a vampire," he said. "What they do is resurrect."
However, Dracula's death at the end of the first series did seem pretty final, as he feasted on the toxic blood of Zoe Van Helsing (Dolly Wells) in a murder-suicide having finally found the courage to die and bring his reign of terror to an end.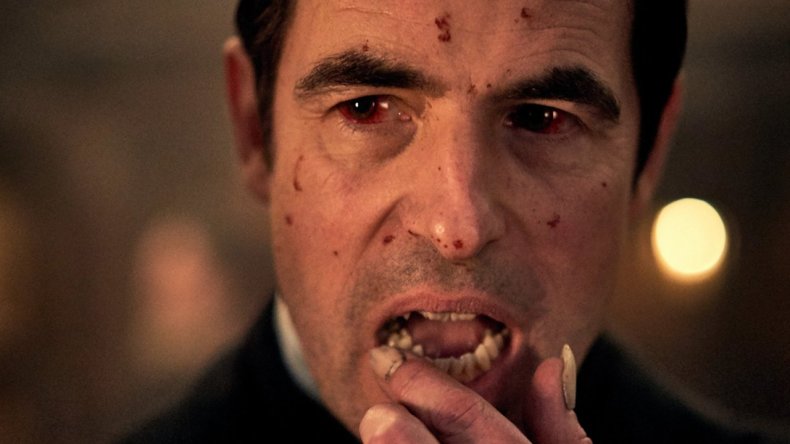 Asked by Radio Times whether Dracula Season 2 was coming soon Gatiss' fellow showrunner Steven Moffat said, "That would be to give away how it ends, wouldn't it? So you'll have to wait and see."
Now that we know that the series ends with the apparent death of Dracula, this seems to suggest that the show is a limited series rather than a show that will run for multiple seasons.
Then again, Moffat and Gatiss have previous history of killing off a character only to resurrect them. In the duo's previous show Sherlock, for example, the famed detective ended Season 2 plunging off of the St. Bartholomew's Hospital in London in an apparent suicide, before returning at the start of Season 3. And Moffat was the showrunner of Doctor Who, so he has plenty experience of main characters resurrecting after death.
Even if the showrunners do make a new season, it may be a while before fans get to see it. Moffat is busy with his TV adaptation of The Time Traveler's Wife, which could be starring former Doctor Who star Karen Gillan, while Gatiss is currently filming war movie Operation Mincemeat alongside Colin Firth.
There were also at least two years between new seasons of Sherlock, which suggests that 2021 would be the earliest a potential new season of Dracula could air on BBC and Netflix.
Dracula is streaming now on Netflix.