How to Win $350,000 on FanDuel and the Mathematics of Daily Fantasy Sites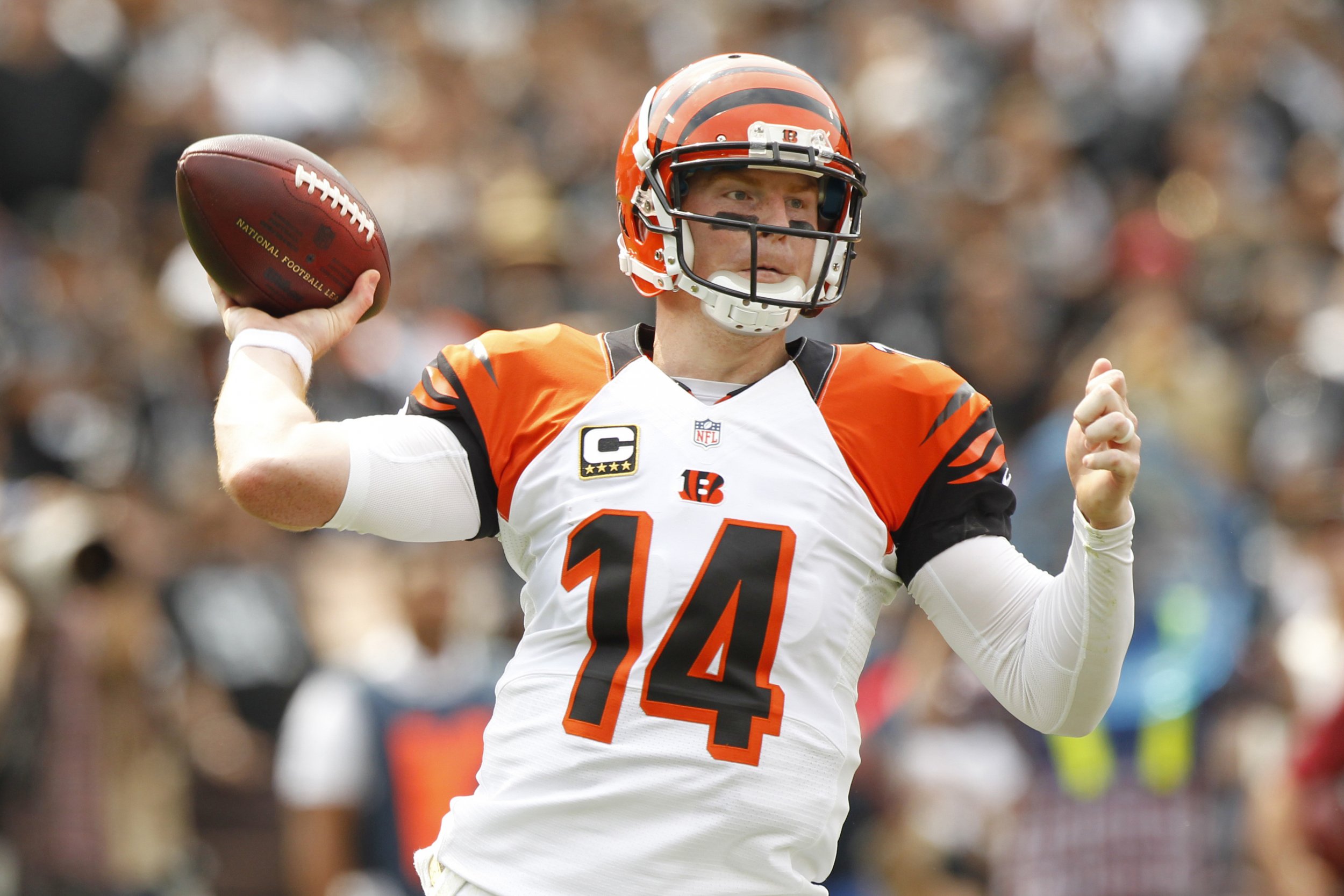 On Monday, The New York Times published a blockbuster article on a DraftKings employee who won $350,000 last week from a rival daily fantasy site FanDuel, causing allegations of insider trading happening between the largely unregulated sites.
The New York attorney general opened an inquiry into the allegations on Tuesday. In response, FanDuel said in a statement that it has "permanently banned our employees from playing any daily fantasy games for money, on any site." DraftKings denied any insider trading allegations on Tuesday following an internal investigation.
Related: MLB Playoff Notes: Caution, Bitter Cubs Fans Ahead
What largely went missing in the story was how exactly Ethan Haskell, a content manager at DraftKings, won a second place in a pool of 230,000 registered participants. He was, after all, trying to guess the outcome of games that hadn't occurred yet, with the same basic information as everyone else in fantasy football.
But where daily fantasy football can be gamed is by understanding the market inefficiencies and having the data to play them. Unlike most nondaily fantasy football leagues, the same player can be selected by multiple teams in the same pool in daily fantasy. There will be overlap for players among teams, thus canceling each other out if they have the same player. The more popular a certain player is, the less variance there will be in the pool to have an edge and win a bigger pot.
This is why taking a lesser-known player like Cincinnati Bengals quarterback Andy Dalton—who Haskell picked last week and was picked by only 2.3 percent of FanDuel teams last week—is more favorable than a superstar like New England Patriots quarterback Tom Brady (picked by 26.1 percent).
If Dalton performs better than Brady (which he did last week, with 31 fantasy points compared to Brady's 23 fantasy points), the 2.3 percent of teams gets an advantage over 26.1 percent of teams in the quarterback position alone.
FanDuel disputed that knowing the least-played position players would help a player in an email sent to Newsweek but didn't say why. Haskell hasn't responded to Newsweek's request for comment.
But considering there are nine positions in total, not just one position, the variance is compounded many times over. With more undervalued players posting high numbers on a team in one given week, the chances of finishing above everybody else in the pool rise. All but two of Haskell's selected players, for example, were owned by less than 11 percent of all FanDuel participants.
Another curveball in fantasy football sites like FanDuel is the inclusion of a salary cap. Every player is given an arbitrary salary figure by the website; Dalton and Brady's FanDuel salary was $7,100 and $8,700 respectively. And every team is given a $60,000 salary cap, or about $6,700 per player at its maximum. (DraftKings' salary cap is $50,000.)
Related: Oculus Rift Is About to Make Virtual Reality the Real Deal
So not only does one have to predict what undervalued players will post high numbers the following Sunday, one has to do so while balancing the books. It's no wonder only a handful from the hundreds of thousands of people who sign up gain a profit. It's a game that requires full-time attention (and even an education in mathematics or finance) to consistently win.
But what may separate Haskell's winnings last week from the other full-time daily fantasy players is that his job is to be a gatekeeper of some of the most sensitive information in the industry. The spark of the entire scandal happened when Haskell prematurely leaked the percentage owned chart of DraftKings' Millionaire Maker competition online, which should have been posted after the games commenced and the lineups permanently locked.
The chart identifies which players were most commonly selected in all of DraftKings—players who provide the least amount of variance that specific week. Having this information beforehand can be a massive game-changer, allowing a fantasy player to draft players that aren't owned by many other players.
Haskell said on RotoGrinders that FanDuel locked his lineup well before he received the chart. DraftKings backed Haskell's denial on Tuesday, stating the leak happened 40 minutes after FanDuel locked its lineup.
On Wednesday, DraftKings announced it will permanently prohibit employees from participating in any daily fantasy games and hired a legal team led by former U.S. attorney John Pappalardo to investigate the recent controversy.
But this was hardly Haskell's first success in daily fantasy, a game known to have a very low probability of winning. Although no longer available on RotoGrinders, a daily fantasy forum and news site which ranks the most successful daily fantasy players, Google cache shows him repeatedly finishing in the top first percentile in daily fantasy baseball.
On August 1, for example, Haskell finished first of 1,810 teams in a FanDuel pool titled "$40K Sat MLB Grand Slam (Early Only)."
Whether Haskell's history of daily fantasy winnings and great riches was a show of his skill, Haskell has ignited a national discourse over the largely unregulated daily fantasy industry. With both FanDuel and DraftKings growing exponentially, it's likely to find itself on the steps of Congress eager to rein in the newest boom.