An LGBT group in Newark, Ohio, has been forced to cancel an event planned to celebrate the city's Pride Week following intervention from a leading local Republican and an online backlash against its "drag queen celestial makeup tutorial."
Despite calls from the Newark Ohio Pride Coalition for the respect of civil liberties and assurances that a number of events at Licking County Library had not been funded with taxpayer money, the library's director has said as a result of uncontrollable misinformation the event had been canceled.
According to the Newark Advocate, the scheduled gathering on June 7, "A Universe of Stories—Galaxy of Diversity," had to be shelved following the intervention of Ohio House Speaker Larry Householder (R), who blasted the event as "stunningly bizarre" and a "joke."
"But the joke is apparently on the taxpayers, who fund our libraries," Householder wrote in a letter opposing the event. "This is a stunningly bizarre breach of the public trust. And it must stop."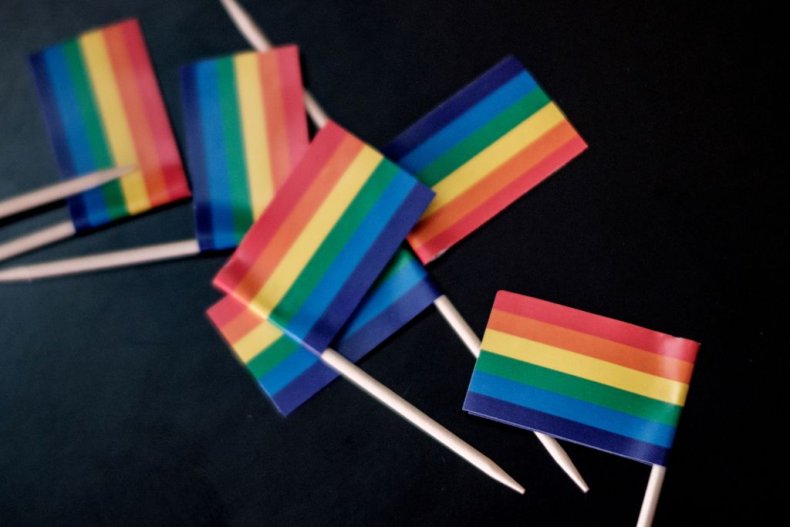 The local politician claimed he was intervening on the clear-cut issue of right and wrong, though he was not looking to ban thought. "Our libraries are an incubator for thought and ideas, for debate and discussion. On this point, we can all agree," Householder wrote. "But I can also assure you the taxpayers aren't interested in seeing their hard-earned dollars being used to teach teenage boys how to become drag queens. I expect this to end immediately."
The Newark Ohio Pride Coalition offered a written response to the speaker, asking Householder to appraise himself of the facts relating to the event. They explained the educational event was also meant to discuss a safer-sex program.
"We are also interested in our local library using public resources to support their robust programming," the LGBT organization wrote. "We decided to fully fund this program for the teenagers in our community, rather than expecting the Licking County Library to do so," it added.
"We would like to conclude our statement by publicly asking Speaker Larry Householder to respect the civil liberties of Newark, Ohio's residents," the group wrote. "We also ask that, in the future, Speaker Householder take the time to gather accurate facts, prior to issuing a factually inaccurate response to a program hosted by and for our community."
In spite of the explanation, the ongoing backlash against the events forced a cancellation. The Newark Ohio Pride Coalition said late Friday that the event had been canceled "due to pressure from state-wide elected officials." The group has said they will be holding the event at another undetermined location.
The episode bears a striking resemblance to the cancellation of a class called "Drag 101," which was moved from Delaware County Library following death threats to the class's teacher.