'Drag Race' Star Asia O'Hara Offers 'Deepest Apology' for Death of 20 Butterflies During Season 10 Finale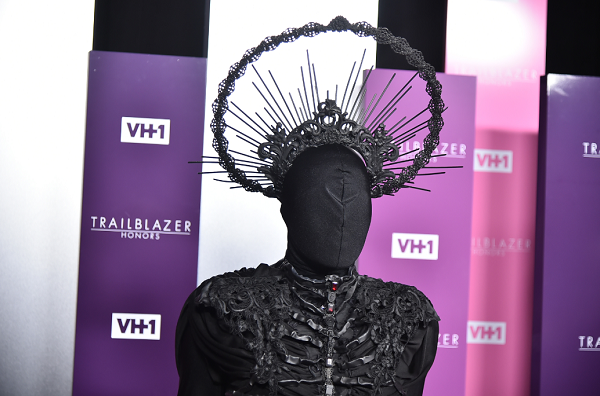 When Asia O'Hara took to the stage to deliver her final lip-sync battle on the Season 10 finale of RuPaul's Drag Race on Thursday, she was prepared to give an inspiring performance that would shock the judges, audience and the VH1 network.
Her performance featured a grandiose and colorful butterfly-inspired costume, which included two bra-like cones and a wristlet filled with live butterflies. At various moments during her lip-sync cover to Janet Jackson's "Nasty," O'Hara attempted to open up each "cocoon" and release the butterflies, in hopes of leaving viewers in amazement.
That didn't happen, and instead, the Texas queen's botched performance resulted in the death of 20 Painted Lady Butterflies, all of whom suffocated while awaiting their release. "In my head, the butterfly release was going to work out perfectly," O'Hara told Entertainment Weekly following her elimination.
"It just didn't work out," she continued. "A lot of people create pieces of art or movies they think are going to be blockbusters, but they flop. So, this was my blockbuster I devoted a lot of energy into that just did not turn out the way I thought about it in my head."
Offering the public her "deepest apology," O'Hara insisted it wasn't her intention for the butterflies to die during her performance.
"The only thing I think people may not understand is that a lot of research and time and energy went into it, and I really did do my best to present it in the most professional way possible. I traveled to a different state several times. It wasn't just that I went outside and found a bunch of butterflies and stuck them inside my costume. I was very careful and took a lot of time to research it… It wasn't a careless act," the 35-year-old said.
Noting that she has the "utmost respect for everything that draws breath and would never purposefully hurt a butterfly," O'Hara said the release worked without a hitch during the many times she practiced with them. She even used a professional company that specialized in "safe butterfly releases" to help perfect a moment she said was "intended to be an amazing display of optimism as well as a surprise for everyone involved."
Although O'Hara said she did "regret trying to go so far above and beyond," she stressed she wasn't regretful of the final results, which ultimately ended with her getting the ax. Her competitor, Kameron Michaels, make it to the Season 10 top three instead.
"I think that the right person is going to win, and I had regrets on the way I was eliminated, but I don't regret being eliminated against Kameron or seeing the other three in the top," she said.