Drag Racers Cause Crash Killing Child as Accidents Pile Up, Neighborhoods Demand Change
A 6-year-old North Carolina boy was killed in a car crash Saturday night, the latest in a string of accidents caused by drag racing. Communities across the country are demanding life-saving changes to traffic laws.
The crash happened in Gaston County around 9:30 p.m local time. The boy was in another car with his father when two drag racing vehicles lost control, said the North Carolina State Highway Patrol.
A red Dodge Challenger and a white Audi were driving over 100 mph down the highway and appeared to be racing each other, officials said.
The two vehicles reportedly sideswiped each other, causing the Audi to veer into an oncoming intersection and hit the car carrying the child and his father, according to witnesses. The Audi then caught on fire, WNCT reported.
The boy, his father, and the 46-year-old driver of the Audi were taken to the hospital, all in critical condition, according to police. The boy died at the hospital and the father was released on Sunday. The Audi driver remains in critical condition at the hospital.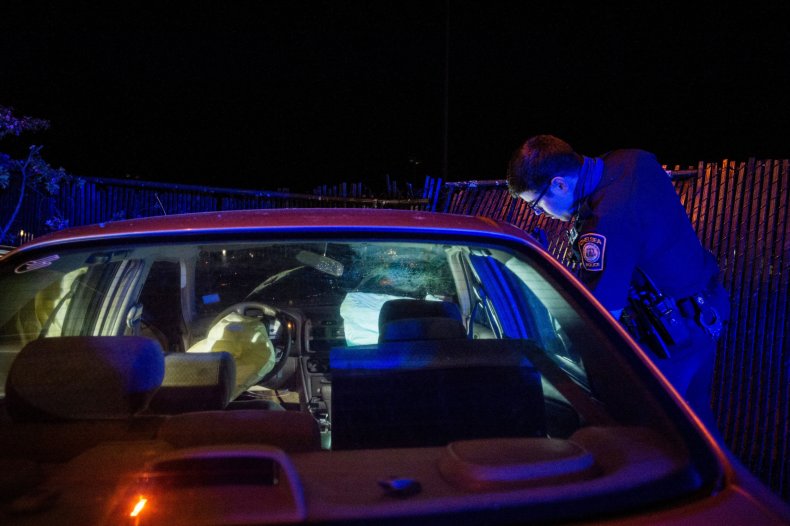 E. Washington Avenue in Madison, Wisconsin has a reputation for hit-and-run accidents. When the community demanded change, the speed limit was lowered from 35 mph to 30 and 25 mph in different locations. Residents in the area point to drag racing as the continued cause of accidents on the street, WKOW reported.
Audreaunna Williams, 28, died last month after her Jeep Grand Cherokee was hit by a drag racer driving a Dodge Charger in Tulsa, Oklahoma, causing it to burst into flames. The driver of the Charger, 18-year-old Miguel Romero, was arrested on June 4 on charges of second-degree murder, per Tulsa police.
A new law in Tennessee is hoping to address their drag racing problem. Effective July 1, drag racing will be classified as a Class A misdemeanor under the law. The charge will carry with it up to 11 months and 29 days in jail and a $2,500 fine.
WATN-TV in Memphis reported that the change came after community members met with Mephis Police and city officials. The Memphis Police also began a campaign called "Slow Down Memphis" to address the issue of accidents caused by excessive speeding in the city.
There were 1,565 accidents in Memphis during 2019 and 2020 due to speeding, according to the "Slow Down Memphis" website. The campaign is focused on reducing that number, especially because many of those accidents involve children.
The website reports 102 fatalities from speed-related crashes in Memphis in 2021, prompting the community to ask for further help.