'Dragalia Lost' Updates: Void Battles, Circus Events and Big Changes Coming Soon
On Friday, Director of Dragalia Lost Hiroki Matsuura posted an update on the Dragalia Lost website. There are a ton of changes coming to Cygame's mobile adventure including new events, adjustments to co-op and summoning changes. Here's the full breakdown of what's changing in Dragalia and why.
Events The Gala Dragalia event that started earlier this week will return every two months, bringing the five-star hero Sarisse back to the gacha machine. The next event, ,"Dream Big Under the Big Top," will be circus themed. New "vibrant and lively characters" will be available in the gacha machine in the "Circus of Dreams" showcase.
Treasure Trade- Insignias, which are currently only available in "The Imperial Onslaught" events, will be available soon in the Treasure Trade.
Co-Op- Stamina will no longer be spent when doing co-op challenges. Also, Getherwings will be spent by both hosts and guests to entice them to join other teams instead of making their own. Host rewards will be removed from the game for events, and both hosts and guests will use otherworld fragments to join a game.
"We think that unifying the resources expended by hosts and guests will make matchmaking easier," Matsuura wrote.
Penalty- Players who leave co-op matches will receive penalties for going inactive. "We view co-op as an important part of Dragalia Lost, so we will continue to strive to improve the experience and create a comfortable co-op environment," Matsuura wrote.
Five-Star Voucher- When new players start the game, they will be given a five-star hero so that they have a way to compete. Older players will receive a five-star voucher as compensation.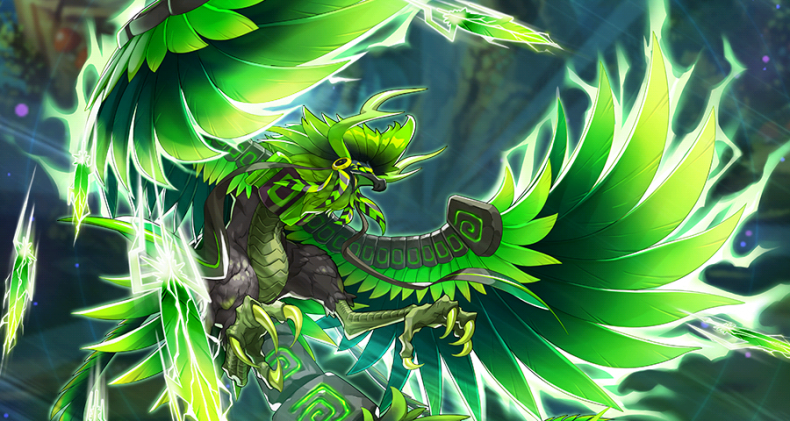 Void Battles- After completing Chapter 7 of the story, players will be able to take part in new Void Battles (though that isn't the final name.) The enemies here are corrupted by "black mana" and will be versions of past event raid bosses. These challenges will be difficult but will offer new unique materials needed to upgrade weapons.
Wyrmprints- Soon, you may be able to equip two Wyrm`prints on an adventurer at the same time.
These changes will be coming "soon" but no date was given as to when they will be implemented.