Super Baby 2 and Pikkon Leaked for 'Dragon Ball FighterZ' and 'Xenoverse 2'
It looks like the latest characters for Dragon Ball FighterZ and Dragon Ball Xenoverse 2 have seemingly leaked.
In the latest issue of Japanese entertainment magazine Weekly Jump—via Ryokutya 2089—it's mentioned that two new DLC fighters are coming to Bandai Namco's popular Dragon Ball fighting games.
The first is supposedly going to be Super Baby 2 from the Dragon Ball GT series. According to Ryokutya2089, Super Baby 2 will arrive as a part of FighterZ Pass 3 this winter. For those unaware, Super Baby 2 was the main antagonist for the start of the GT series.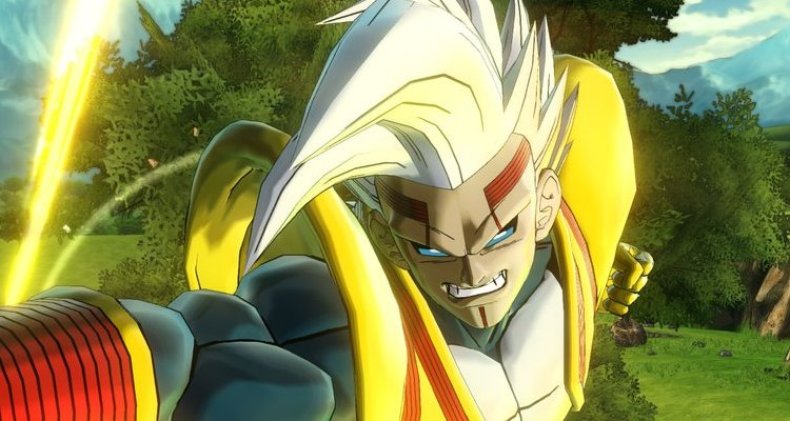 Baby, the last remaining member of the Tuffle race, has the ability to control people's bodies by possessing them. In the series, Baby takes over Vegeta's body and becomes a formidable opponent for Goku and the rest of the Z-Fighters, even transforming into its ultimate form, Super Baby 2.
Weekly Jump also revealed that Dragon Ball FighterZ has surpassed six million units in sales, and that Bandai Namco will release Gogeta SSGSS and Bardock (Super Saiyan) lobby avatars, as well as a new Vegeta color variation.
FighterZ Pass 3 in Dragon Ball FighterZ includes five characters, and the first three—Ultra Instinct Goku, Kefla and Master Roshi—are already available for purchase. Super Baby 2 is the fourth DLC character to join the game, leaving the fifth and possibly final fighter still to be revealed.
As for Dragon Ball Xenoverse 2, Weekly Jump noted that Pikkon—also from Dragon Ball GT—will apparently be joining the roster with the game's 12th free update. Pikkon in Dragon Ball Xenoverse 2 is reportedly scheduled to arrive in spring 2021 with the aforementioned update, along with a Janemba CC Mascot, and Bardock and Gine costumes from the Dragon Ball Super: Broly film.
Pikkon was a rival-turned-friend of Goku in the Dragon Ball Z series. Goku participated in the Other World Tournament—a filler saga in the Z series—and faced off against Pikkon in the finals. Both competitors were eventually disqualified in the match, but Pikkon proved that he was on par with the powerful Goku.
The most recent free update in Dragon Ball Xenoverse 2 was back in August, when the Supreme Kai of Time became a playable character in celebration of the game selling six million copies.
This weekend marks the start of Jump Festa 2021, and more information on these characters is likely to be released during that convention.
Dragon Ball Xenoverse 2 is available now for PlayStation 4, Xbox One, Switch and Steam. Dragon Ball FighterZ is also available now for PlayStation 4, Xbox One, Switch and Steam.
What do you think of the two latest leaked characters for Dragon Ball FighterZ and Dragon Ball Xenoverse 2? Let us know in the comments section.