News on the Dragon Ball FighterZ front has been sparse, but a new announcement livestream has fans excited for the future of the best fighting game of 2018.
Dragon Ball FighterZ is approaching its one-year anniversary, and Bandai Namco will likely celebrate the occasion with new content. The livestream is also going to have news on Bandai's other Dragon Ball fighting game, Xenoverse 2.
Bandai Namco has confirmed that both Masayuski Hirano, producer of Dragon Ball Xenoverse 2, and Tomoko Hiroki, producer of Dragon Ball FighterZ, will be special guests during the stream.
If you're a fan of both or either game, you'll want to catch this stream. Here's all the information you'll need including when it starts and how to watch it online.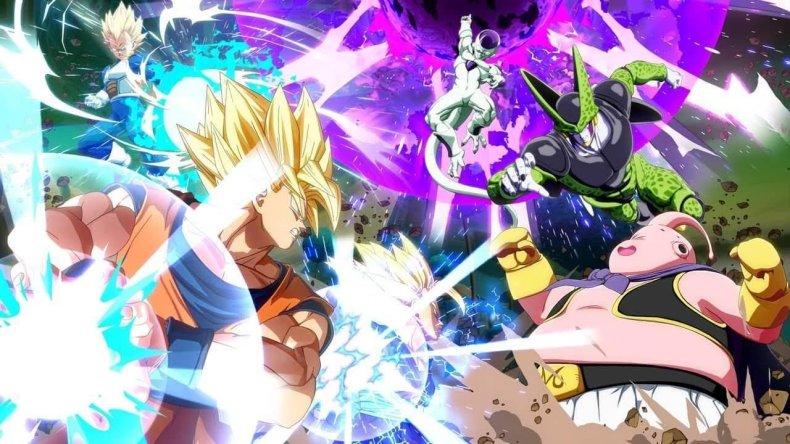 WHAT TIME DOES THE DRAGON BALL FIGHTERZ LIVESTREAM START
The start time for the Dragon Ball FighterZ announcement livestream will begin at 7 p.m. EST and end around 8 p.m. EST.
HOW TO WATCH DRAGON BALL FIGHTERZ LIVESTREAM ONLINE
If you're looking for the Dragon Ball FighterZ and Dragon Ball Xenoverse 2 livestream, the best place to go is Bandai Namco's official Twitch channel. You can watch the announcements live and interact with others in the Twitch chat.
Watch live video from BANDAINAMCOUS on www.twitch.tv
So what can fans expect from this upcoming livestream? Speculation suggests that a season 2 of DLC characters will be announced for Dragon Ball FighterZ. During the fighting game's first year, fans received Broly, Bardock, Cooler, Base Goku, Base Vegeta, Vegito, Fused Zamasu, and Android 17 as DLC fighters.
The final Dragon Ball FighterZ DLC, Android 17 and Cooler, was released in September. Since then there hasn't been any significant content added to the game. With so many characters from the Dragon Ball universe to choose from, a Season 2 of DLC fighters would revitalize this popular game.
As for Dragon Ball Xenoverse 2, there hasn't been any shortage of content added to the game since its release. The two-year-old game has given fans plenty of characters and missions to enjoy, so this announcement could be about a number of things. We're honestly hoping for a Xenoverse 3 announcement, but if that game was in the works we think it would be saved for a bigger stage like E3 2019.
So what do you think will be announced during the livestream? Which game is your favorite? Let us know in the comments section below.