'Dragon Ball Game - Project Z' Trailer Reveals New Action RPG
After a week of teases, the mysterious Dragon Ball Project Z game was officially announced.
The new game was revealed on the final day of the Dragon Ball FighterZ World Tour in Los Angeles. The title, which doesn't have a name, is pegged as an Action RPG but there wasn't any details other than that.
Check out the announcement trailer for Dragon Ball Game - Project Z, below.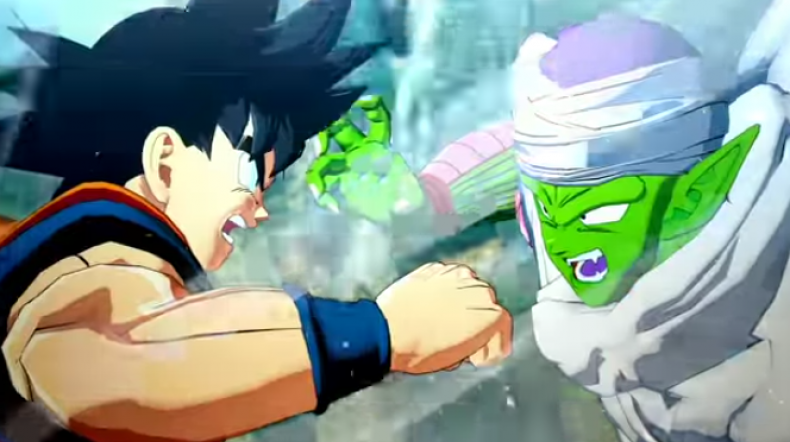 From the looks of the trailer, players will be able to relive moments from the original Dragon Ball Z anime. Goku's rivalry with Piccolo is shown, as well as the Saiyan's fights with Vegeta and Frieza on Planet Namek.
The narrator for the Project Z trailer says "This is the story of Goku, the one they call Kakarot."
There was no gameplay shown, just cutscenes that look a lot like Dragon Ball FighterZ, but Arc System Works isn't attached to the project. At the end of the trailer, it was revealed the game will drop some time in 2019 for PS4, Xbox One and PC.
Back when Bandai Namco teased the project on Twitter, the publisher released a picture with a rough translation that mentions the new game will focus on the "World of Dragon Ball Z. "
On the same day as Project Z's announcement, Bandai Namco and Arc System Works revealed the Season 2 DLC for Dragon Ball FighterZ. The new trailer revealed that Jiren, Videl (with Great Saiyaman), Broly and Super Saiyan God Super Saiyan Gogeta will be playable characters.
Jiren and Videl are set to drop in the fighting game on January 31.
What do you think of Project Z ? What do you hope it becomes? Let us know in the comments section below.
'Dragon Ball Game - Project Z' Trailer Reveals New Action RPG | Gaming