'Dragon Ball Super: Broly' Trailer 2 Released
Ahead of its panel at New York Comic Con, the second trailer for the Dragon Ball Super: Broly movie has released, hinting at how creator Akira Toriyama will tackle the origins of the Saiyans and the titular villain.
Before we dig in, check out the second trailer for Dragon Ball Super: Broly below.
Dragon Ball Super: Broly will explore the origins of Frieza and his family ruling over the Saiyans. There are scenes in the trailer that show classic characters, like Zarbon and Dodoria, and the Ginyu Force, so expect to see some flashbacks. We also see Frieza without the Saiyan armor, showing the first moments when King Vegeta and the Saiyan race accept their new ruler. There's even a King Cold sighting.
The new trailer also draws parallels between Bardock, father of Goku, and King Vegeta as they watch their kids grow in test tubes. There's even a scene where Paragus, father of Broly, flees from Planet Vegeta after his son is sent off-world.
Surprisingly, scenes from the Dragon Ball Minus manga appear in the movie, specifically the introduction of Goku's mother, Gine. Bardock and Gine say goodbye to a young Goku as they send him to Earth, before Frieza destroys Planet Vegeta.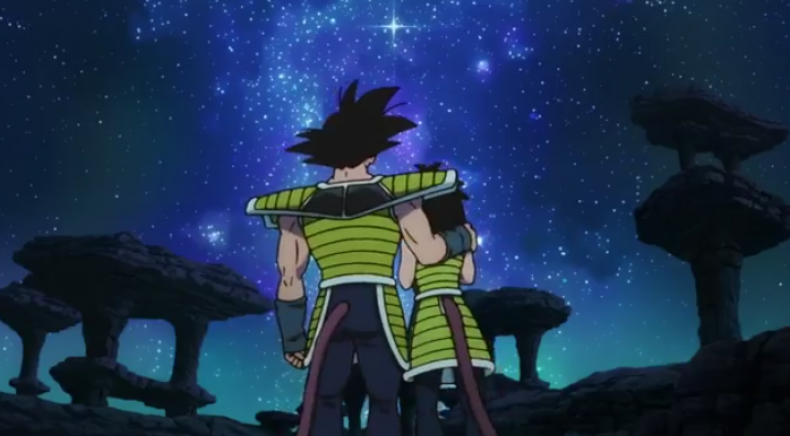 The Dragon Ball Super: Broly New York Comic Con panel will take place Friday, Oct. 5 at 6 p.m. EDT so expect more news about this trailer and the movie then.
Dragon Ball Super: Broly is set to premiere in the U.S. on Jan. 16, 2019.
What do you think of the latest Broly trailer? Are you excited to see this new retelling? Let us know in the comments section below.