'Dragon Ball Super' Reportedly Returning For Season Two in July
UPDATE (11:50 a.m. EDT): Toei media representative David Syatt denied the rumors. He told Newsweek that there are no new episodes of Dragon Ball Super being produced at this time.
Original Story
A new report states Dragon Ball Super season two will return in July this year.
For months there's been rumors and leaks of the anime starring Goku, Vegeta and the rest of the Z-Fighters returning, but it seems new information on production and timing was gathered by industry insiders.
According to Geekdom 101, sources confirm that the next episodes of Dragon Ball Super were in pre-production since September to allow for more time to avoid some of the problems with the original series run, namely rushed animation.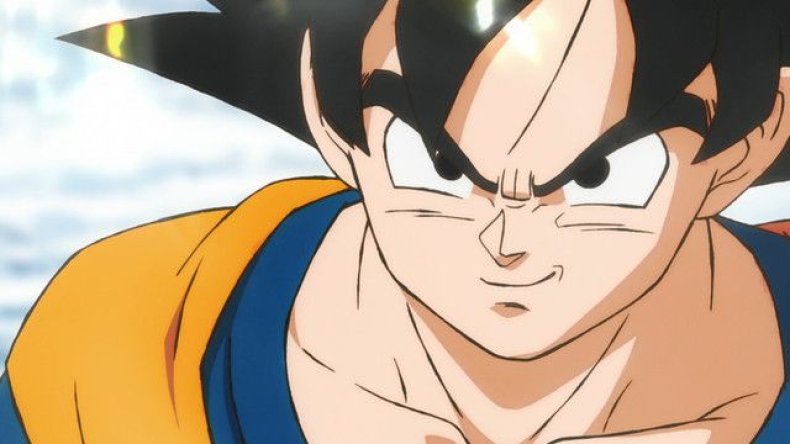 Geekdom also confirms that Naohiro Shintani, who drew the character models for the recently released Dragon Ball Super: Broly movie will be doing the same for this set of episodes.
Newsweek reached out to Toei Animation for comment.
While Geekdom doesn't know when a Dragon Ball Super announcement will be made, they speculate that it can happen at the end of April when the 30th anniversary of Dragon Ball Z happens, which is also around the same time the first Dragon Ball Super announcement was made back in 2015.
Rumors of Dragon Ball Super 's return sprung up in January when World Screen wrote a spotlight on Toei at the National Association of Television Program Executives or NATPE, a licensing convention. The spotlight story had this to say about Toei: "The company is also making more episodes of Dragon Ball Super, a Japanese fantasy martial arts action series in the Dragon Ball media franchise that follows Goku in the aftermath of Majin Buu's defeat and as God of Destruction Beerus awakens."
When the story was released, Toei told Newsweek that it "does not have plans to produce new Dragon Ball Super episodes at this time." World Screen also updated its story.
Following the end of the anime's run in 2018, the film Dragon Ball Super: Broly was released in America in January 2019 and became one of the top grossing anime films in history.
It's unclear whether these new batch of Dragon Ball Super episodes will retell the Broly film in the same way the anime did for Battle of the Gods and Resurrection F, but the manga has already introduced a new arc to the story with a brand new villain named, Moro. The anime could possibly continue from the end of the first run and go into the manga material.
What do you think of Dragon Ball Super coming back? What do you hope to see? Let us know in the comments section below.