'Dragon Ball Z Kakarot' to Release in Early 2020, Gameplay Shown at E3 2019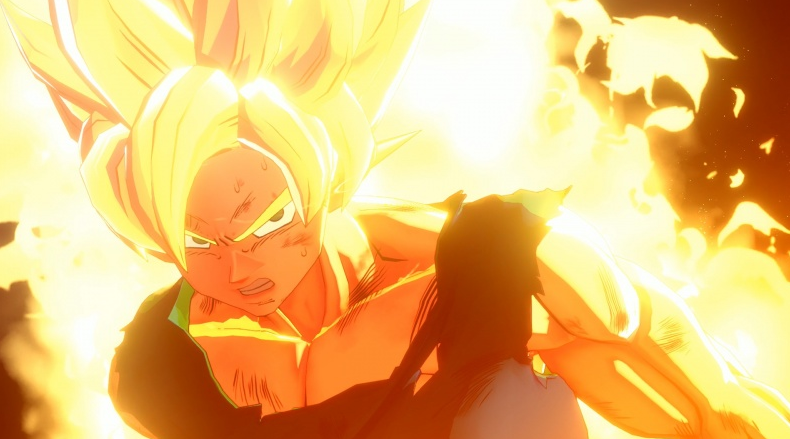 The action RPG based on the Dragon Ball Z anime made its presence known during the Xbox E3 2019 conference showing off more gameplay, revealing its official title and announcing its release date window.
Dragon Ball Z Kakarot, previously titled Project Z, will have players control the series protagonist, Goku as they fight their way through the various arcs of the popular manga/anime.
Check out the latest trailer for Dragon Ball Z Kakarot below.
The new gameplay trailer shows Goku fighting Nappa, Vegeta and Frieza during the Saiyan and Frieza arcs. Beautifully rendered cutscenes accurately depict some of the most iconic moments from the anime, including Goku's arrival to save Gohan from Nappa, fighting Vegeta after he has transformed into the Orzoru and even turning Super Saiyan for the first time to take on the tyrant, Frieza.
While it wasn't shown in this trailer, players should expect to go further in the story and take on the Androids, Cell and Buu after the Frieza saga concludes.
No details on the gameplay mechanics were shown during this latest trailer, but when the game was announced back in January it was revealed that it would be an action RPG.
Here's some flavor text about the upcoming Dragon Ball Z Kakarot game from Bandai Namco when it was first announced.
Currently in development at Tokyo, Japan based video game developer, CyberConnect2; the game will tell the legendary story of DRAGON BALL Z, taking players on an unforgettable adventure to experience over-the-top battles and challenging quests, create life-long friendships, and crusade to protect Earth from fearsome villains.
Some disappointing news from the E3 conference was the reveal of the new release date window. When it was originally announced, Bandai Namco said it would drop in 2019. This new trailer now confirms the game will drop in early 2020 for PS4, Xbox One and PC.
What do you think of the latest gameplay trailer for the new Dragon Ball Z game? What is your favorite arc of the anime? Let us know in the comments section below.