'Dragon Quest XI': How to Open Red Doors and Metal Doors
As you navigate across Eredea in Dragon Quest XI: Echoes of an Elusive Age, you'll likely come across several enticing doors you won't be able open. Some are large and crimson, with a golden triangle crest. Others are made of metal bars, resembling the entry to a prison cell. Eventually, by progressing through the game's full story, you'll be able to open them all. Here's a spoiler-free rundown of when and where you can expect to get your hands on those keys.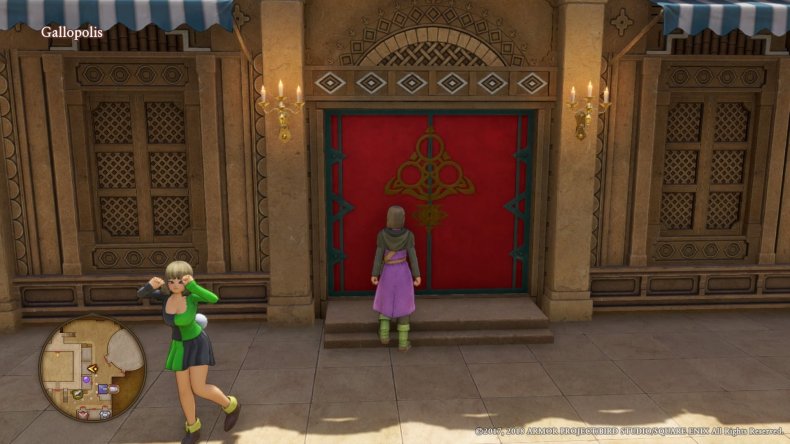 How to open red doors in Dragon Quest XI:
By progressing through the main story and getting to the bottom of the problem plaguing the tourist town of Phnom Nonh, you'll obtain the Magic Key, used to open the red doors with the golden symbol. You'll need the key to access Sniflheim for the first time, but before heading up to the wintry north, it's worth stopping in towns you've visited in the past to access some newly accessible goodies. There's some nice items and equipment to be had.
Where to start: Gallipolis City (east side, across from the circus); Puerto Valor (two buildings south of the item shop); Lonalulu (cave on left side of eastern path).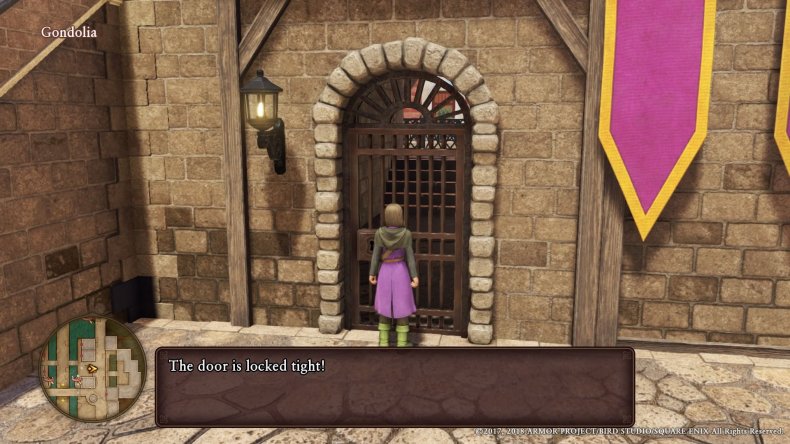 How to open metal doors in Dragon Quest XI:
Getting through these little buggers is deceptively complex. It looks like a basic enough door, right? If you're like me, you'll wonder each time you see one if you missed an obvious item early on. Don't worry. You won't get the Ultimate Key, which allows you to access these goodies in plain sight, until well into the late-game content. You'll find the key in a very obvious treasure chest after an important discussion at Haven's Above.
Where to start: Gondolia (just south of the Doge's House); Puerto Valor (house nearest beach directly south from city gate, second floor); Phnom Nonh (near temple entrance, left of trail's end).
Time-saving Tip: After getting your hands on either one of these keys, check the map of each city you visit for small keyhole symbols to find locked doors. They will be color-coded to indicate which type of key can access them: red for Magic Key and gray for Ultimate Key. Be sure to also skim through the Nearby Areas maps, where available, to catch a few doors hidden in the wild! And don't forget those uninhabited islands you can only access by boat.
Dragon Quest XI: Echoes of an Elusive Age is out now for PlayStation 4. A Nintendo Switch version is in the works, but there's not yet an official release date.