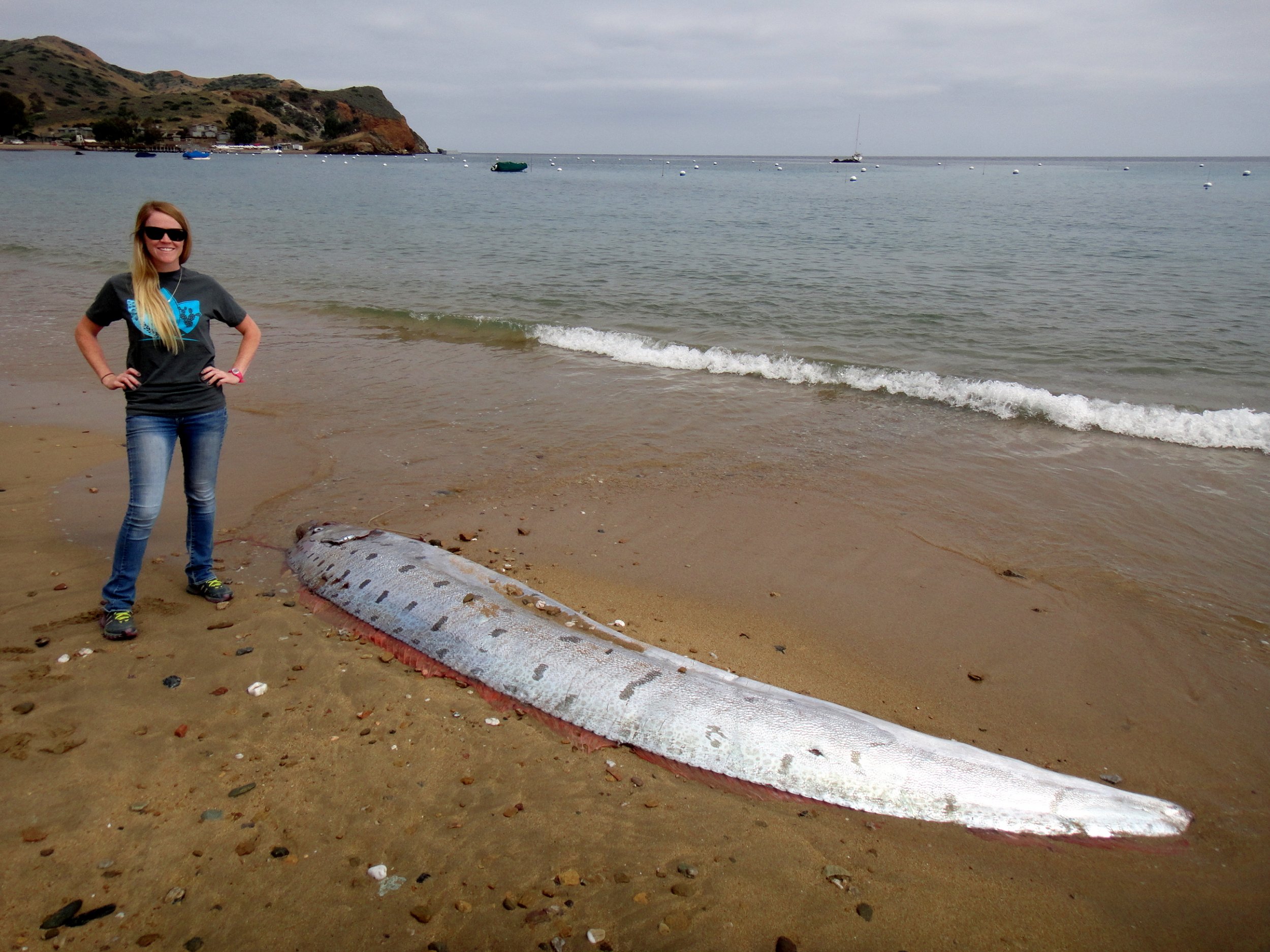 While surveying a California beach on Monday morning, two Catalina Island Conservancy researchers came across an unusual sight: a 13-foot oarfish. The fish, one of the rarest and longest bony fish, typically live at depths between 500 and 3,000 feet below the ocean surface.
By the time Tyler Dvorak and Amy Catalano came across the silver oarfish with its distinctive red mane, it was dead. Because of the oarfish's preferred environment, humans rarely get to see them at all, dead or alive.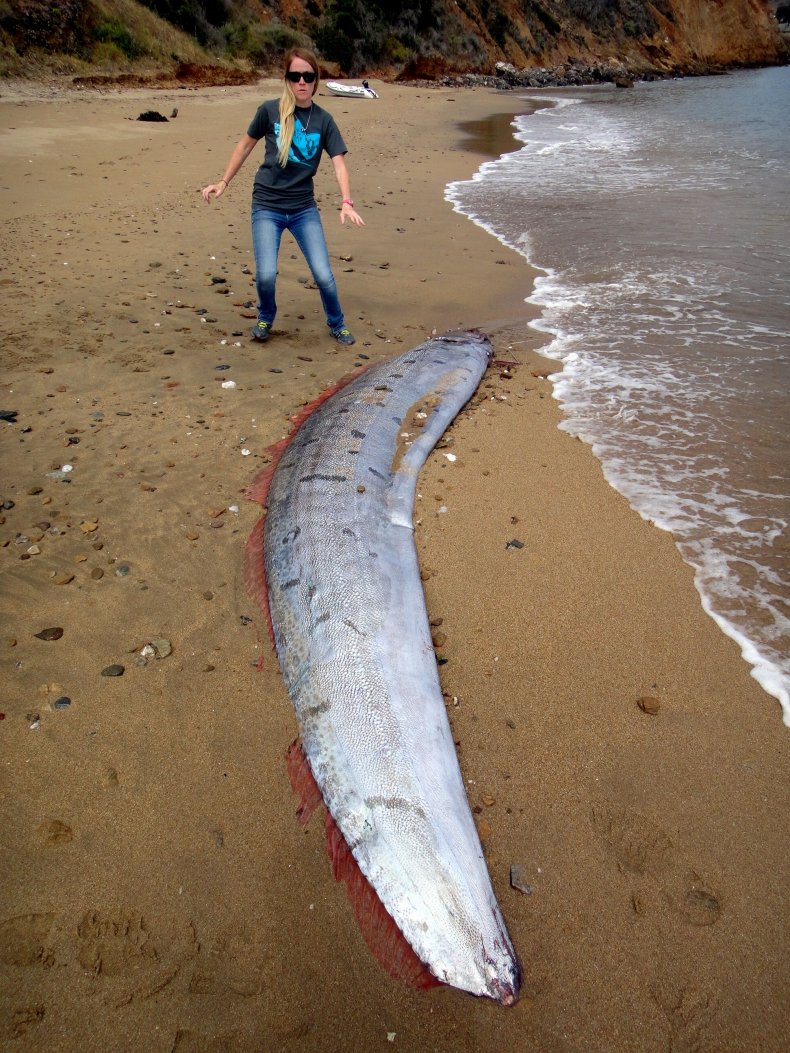 Though the fish are so rare, Catalina Island has been home to two such incidents. In October 2013, an even larger oarfish, about 18 feet, was found floundering in the beach shallows. It later died on shore.
Researchers are unsure what has attracted oarfish to Catalina, a small island off the coast near Los Angeles. Matt McClain, director of communications for the conservancy, chalks it up to coincidence. "It is being studied, so if there's any other reason, that'll pop up," he told Newsweek.
Oarfish have long been shrouded in mysticism. Fishermen used to believe they were sea serpents due to their snake-like bodies and lack of pronounced fins. Others thought of them as sea dragons. "It has red rooster-like combs—that's how it attracts its prey—and smooth, silver coloring rather than pronounced scales. With these bright red combs on it, it looks like every picture of a dragon we grew up with," McClain explained.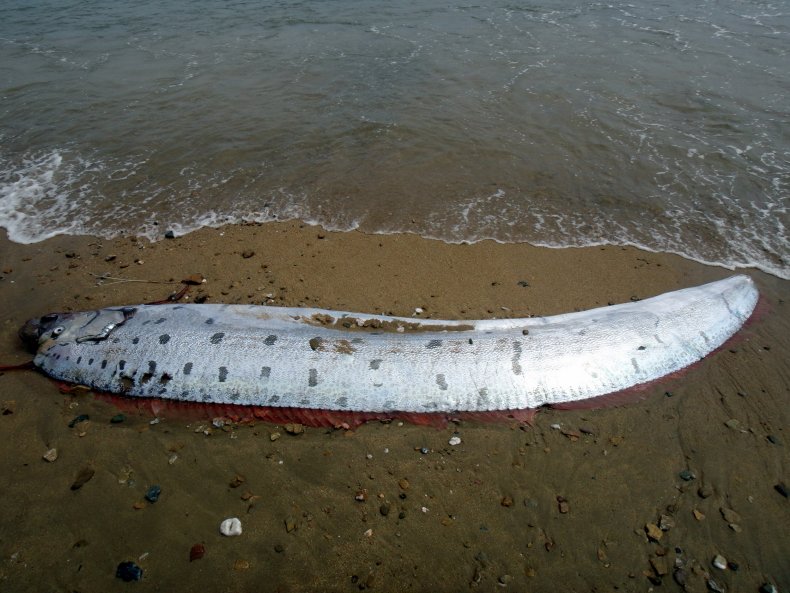 Alas, this is not a magic fish, just a good, old-fashioned rare fish. It was removed from the remote beach shortly after being found and necropsied. From here, its organs and head will be sent to researchers at California State University, Fullerton, for further study.