Dragonfly Spy Drones Designed for Urban Warfare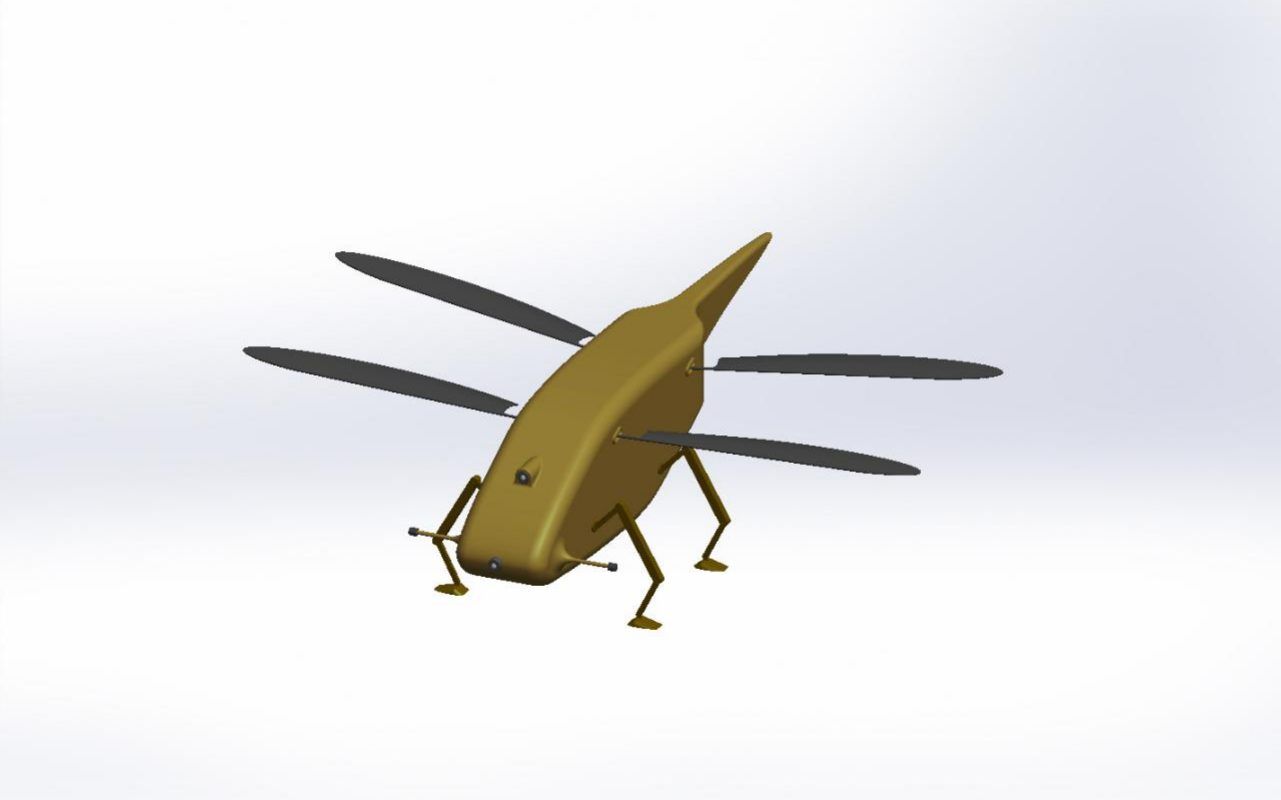 Dragonfly-inspired drones are among several technologies being explored by the Ministry of Defence as part of a new £800 million ($1bn) defense initiative by the U.K. government.
The Skeeter micro-drone was designed by Oxford-based startup Animal Dynamics to mimic the aerial abilities of dragonflies, complete with flapping wings for "unparalleled levels of performance."
Alex Caccia, CEO of Animal Dynamics, tells Newsweek : "We are focused on understanding and applying insights from evolution that have resulted in exceptional performance and efficiency.
"Animals have very restricted energy budgets, and are able to achieve remarkable feats of speed and endurance, and this is what inspires our design process, and is pushing the boundaries of future design engineering."
The Innovation and Research Insights (IRIS) unit aims to transform the Ministry of Defence's creative culture and has a similar remit to the U.S. military's Defense Advanced Research Projects Agency ( DARPA ), which has been credited with assisting the development of technologies such as GPS and the internet.
"This new approach will help to keep Britain safe while supporting our economy, with our brightest brains keeping us ahead of adversaries," said Defence Secretary Michael Fallon.
"Backed by a defence budget that will rise every year until the end of the decade, it will ensure that the U.K. maintains its military advantage in an increasingly dangerous world," he continued.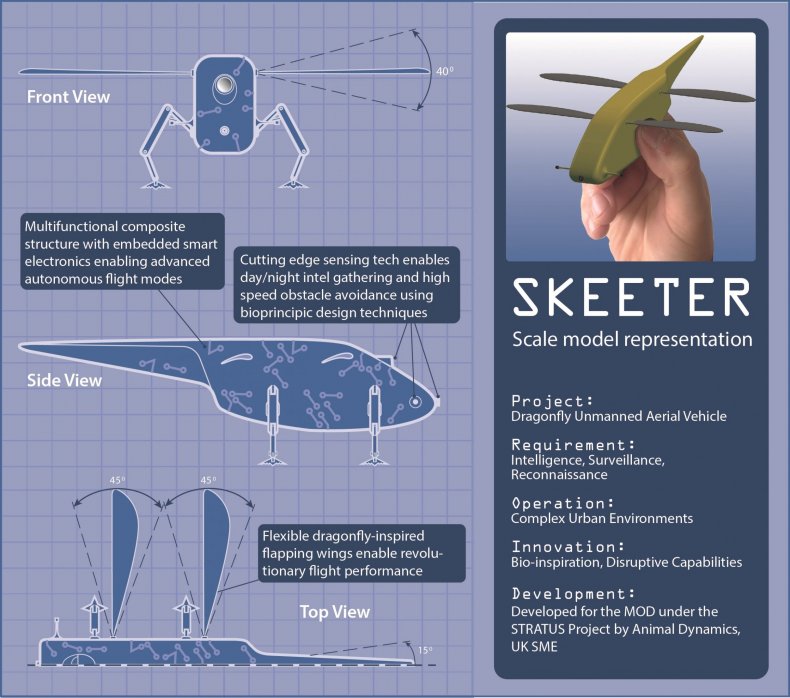 Other technologies set to be backed by the IRIS unit include mobile robots that can inspect incidents involving chemical materials and virtual reality helmets to practice calling in simulated airstrikes.
It is not clear when the first prototypes of the dragonfly drones will be ready but a full launch of the IRIS initiative is set for September. If successfully developed, the Skeeter devices could eventually find use in intelligence-gathering operations in complex urban environments.