The White House Has A Swamp Problem: Trump Makes Aides Kill Flies For Him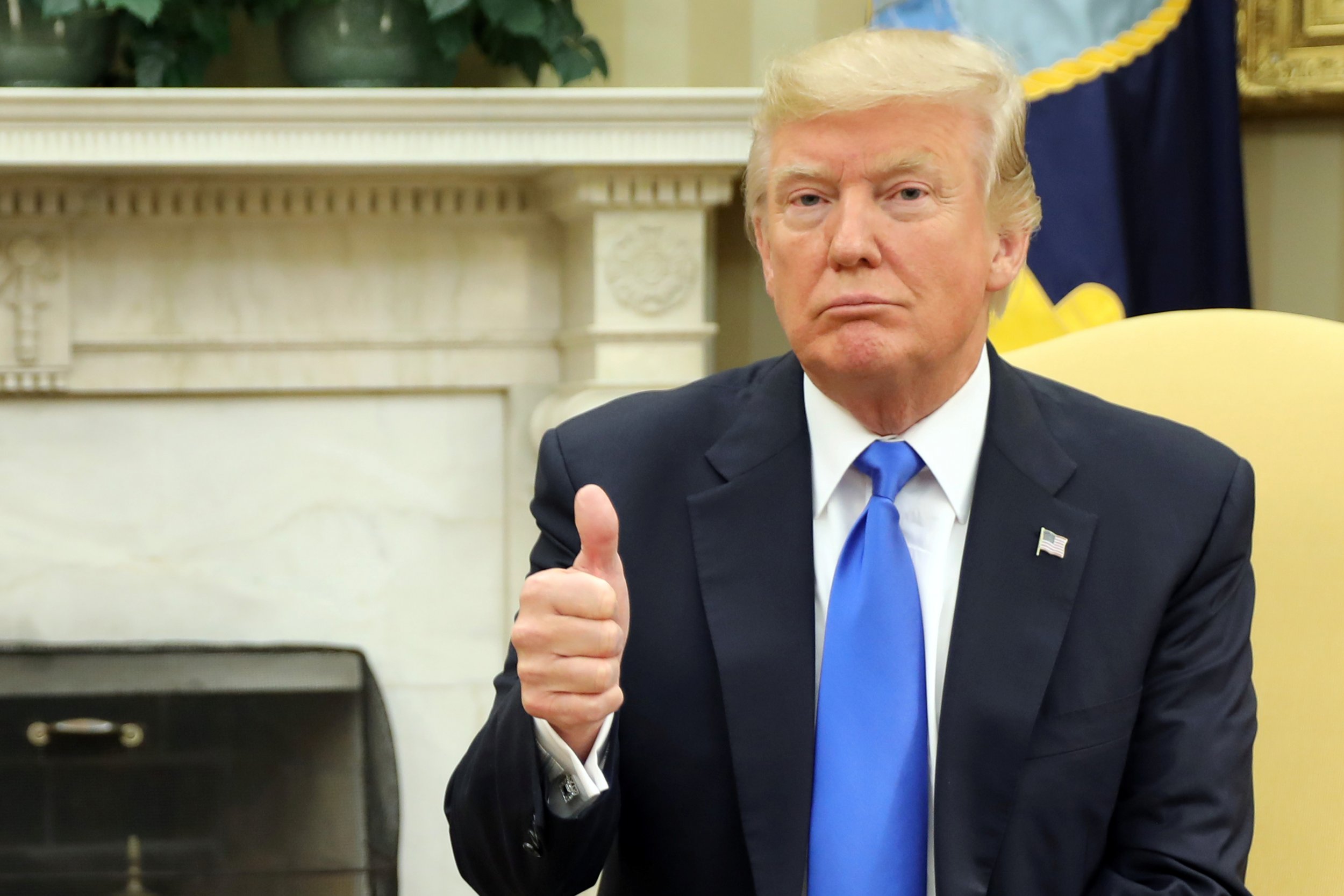 President Donald Trump was well aware of Washington's swamp problems before assuming the Oval Office. Little did he know a surefire solution might actually require real draining.
Trump's base was once again hailing the president for "draining the swamp" after news broke on Friday afternoon Chief of Staff Reince Priebus would resign, with Homeland Security Secretary John Kelly taking over the coveted White House position. "Reince Priebus is out!" Trump supporter and self-proclaimed millennial entrepreneur Eric Spracklen wrote. "We are literally watching the swamp drain right before our eyes!"
But the side effects of a swamp—or at least some form of decaying matter like garbage or trash bins—may still reside in the White House: flies.
In the latest Friday bombshell to consume the weekend news cycle, the Washington Post detailed Priebus' departure as a symbolic one. The ex-chief of staff, a Republican insider and career politician, was being replaced with one of Trump's "generals": like him, a man with no political experience, reportedly beloved by Trump's cabinet.
But the Post's report included an interesting anecdote: the West Wing apparently suffers from some conditions of a real-life swamp.
"Trump's demeaning of Priebus came through in other ways, too," the newspaper reported. "At one point, during a meeting in the Oval Office, a fly began buzzing overhead, distracting the president. As the fly continued to circle, Trump summoned his chief of staff and tasked him with killing the insect, according to someone familiar with the incident."
"The West Wing has a regular fly problem," The Post continued.
Twitter had a field day with the news that the president had ordered his chief of staff into the Oval Office to kill a fly, sharing memes of Priebus' face and using polls to ponder whether his response to the request was somewhere between "Yes sir Mr. Trump" and "Even flies love you sir."
It remains unclear if the president was actually attempting to belittle his chief of staff, or if the incident possibly went deeper. Trump has described himself as "very much of a germaphobe," which may also explain why the president wouldn't swat a fly.
The White House did not immediately respond to a question about whether the West Wing does in fact suffer from an ongoing fly problem. For now, the Trump administration seems to be remaining committed to draining the swamp, in more ways than one.