King of Pop? Drake Beats Michael Jackson in Weeks at Number One on the Billboard Hot 100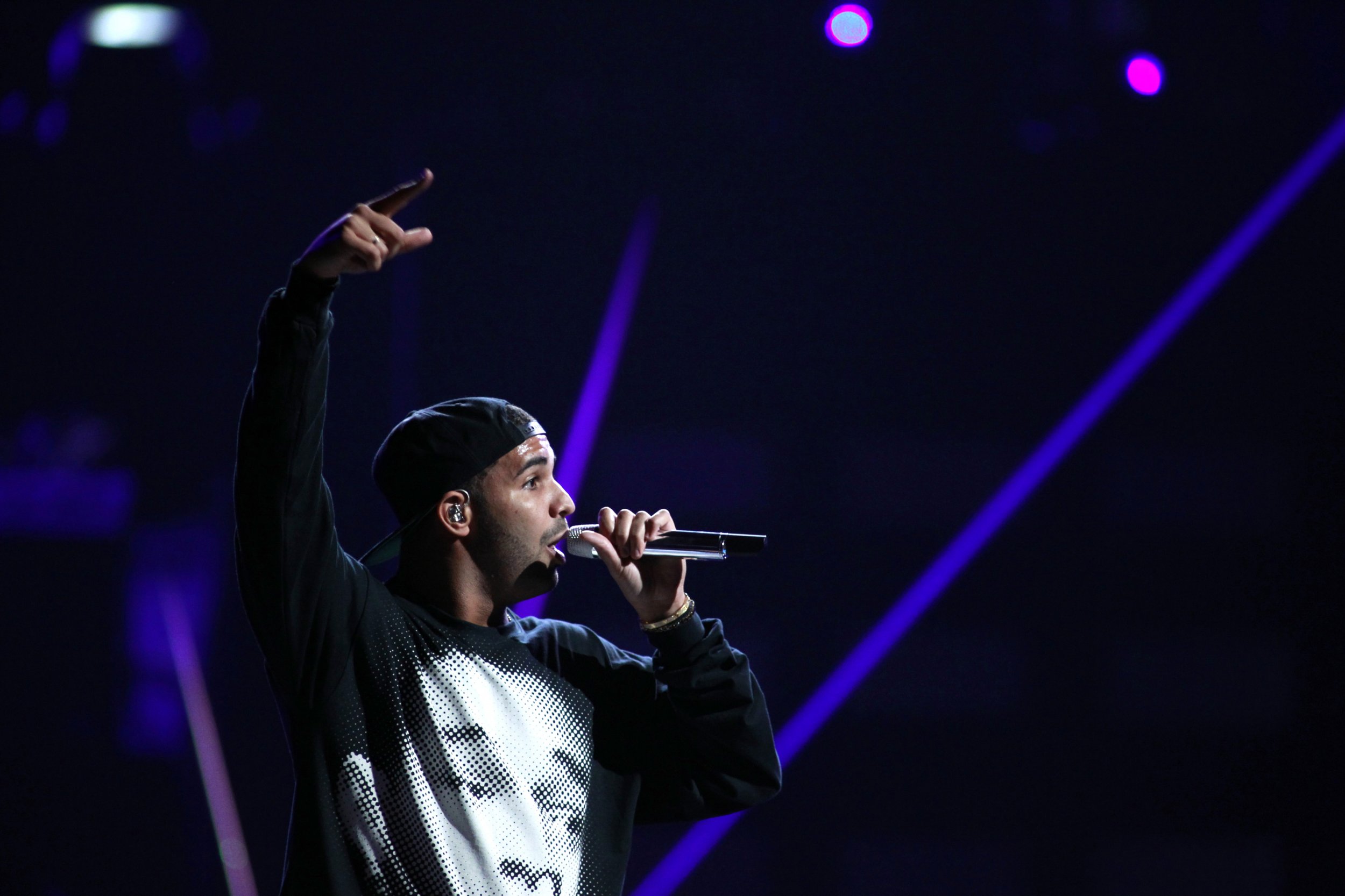 Drake is having a big week. The Canadian rapper returned to the top spot this week on the Billboard Hot 100, inching closer to the record for most weeks at number one by a solo male artist. His success was enough to bump him to number two on that list ahead of the King of Pop Michael Jackson.
Drake's single, Nice For What, is number one again. It was number two last week, behind Post Malone and Ty Dolla $ign's Psycho. In the 10 weeks that Nice For What has been on the Billboard Hot 100, it has held the top spot for seven of them. It even bumped the musician's own hit, God's Plan, down a spot on April 21 when it peaked. (God's Plan has been at number one 11 weeks this year.) Drake has been on top an additional 20 times: Ten weeks for 2016's One Dance featuring WizKid and Kyla, one week for Rihanna's What's My Name? in 2010 and nine weeks for Rihanna's Work in 2016.
Those 38 weeks put him ahead of Michael Jackson's 37 weeks for solo male artists. However, Jackson did have more songs at the top than Drake currently does. Those 13 songs of Jackson's were: Ben, Don't Stop 'til You Get Enough, Rock With You, Billie Jean, Beat It, Say Say Say, I Just Can't Stop Loving You, Bad, The Way You Make Me Feel, Man in the Mirror, Dirty Diana, Black or White and You Are Not Alone.
Though Drake has claimed the number two spot on the list from Jackson, Usher is at the top overall with 47 weeks with nine songs: Nice & Slow, U Remind Me, U Got It Bad, Yeah!, Burn, Confessions Part II, My Boo, Love in the Club and OMG.
Drake does have ample opportunities to possibly have the most weeks at number one as a solo male artist, with multiple songs currently on the Billboard 100, including Nice For What, God's Plan and I'm Upset. That doesn't even include any new songs from his upcoming album, Scorpion, which will be released on June 29. That could help put him in a position to move closer (and maybe even beat) that 47 weeks.
Check out the music videos for Drake's top hits on the Billboard Hot 100:
Nice For What
God's Plan
Work (Rihanna feat. Drake)
What's My Name? (Rihanna feat. Drake)