Drake Bell Is Now Drake Campana and Twitter Has Some Thoughts
Drake Bell has changed his name to Drake Campana and has carved out a career as a successful Spanish-language singer, based out of Mexico.
News of the former Nickelodeon star's career change has reached Twitter, where people have been expressing their surprise at the unexpected twist.
Bell, 34, has changed his name to "Drake Campana" on his social media accounts, which now feature a Mexican flag. Why Campana you ask? Campana is Spanish for Bell.
Although the musician has been singing in Spanish since last year, the name change appears to be a more recent development.
The Drake and Josh actor also worked as a musician throughout the 2000s with his last album (in English) released in 2014.
Bell hasn't released any formal statement on his musical new direction, and new audience. However, in November 2019 Bell tweeted a Spanish translation of: "My social networks will now only be in Spanish, no more English."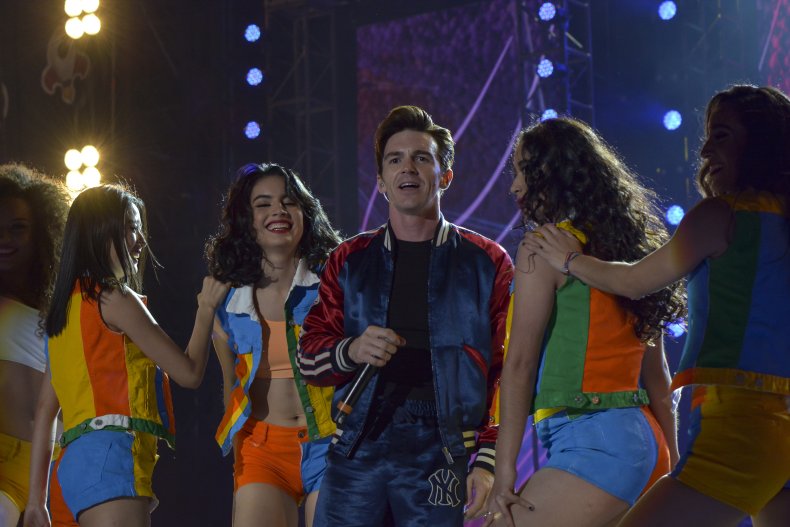 Despite the surprising career change, Bell seems to be achieving great success with his Spanish-language music in Mexico.
As one Twitter user summed up: "Drake Bell trending because he changed his name to Drake Campana, moved to Mexico, and now only writes and sings Spanish songs because he's apparently more popular there."
He's even joked about it himself via memes on Instagram.
Newsweek has reached out to representatives for Bell for comment.
Songs titled "Fuego Lento" and "Diosa" are among the top streams on Bell's Spotify, with streams in the millions.
Twitter has been bemusedly reacting to Bell's new persona.
"Drake Bell changing his name to Drake Campana and only making music in Spanish and tweeting only in Spanish is maybe the weirdest thing to happen this year," one person joked.
Another Twitter user shared a clip of Bell performing a song in Spanish and suggested the career change was a good choice for the musician, posting: "maybe Drake Bell was meant to be Drake Campana all along bc this actually sounds good."
Another person tweeted: "DRAKE BELL IS MEXICAN NOW LMAOOOOO."
In August this year, Bell denied accusations of abuse from his ex-girlfriend Melissa Lingafelt.
His former girlfriend took to TikTok where she posted a video alleging that Bell verbally and physically abused her when they lived together more than 10 years ago.
Bell denies the accusations.
However, as news of his new name spreads, a number of Twitter users have referenced these accusations.