Drake's 'Certified Lover Boy' Sparks Wave of Jokes, Memes About Kanye West
Less than a week after Kanye West's latest album release with Donda, the rapper's rival Drake has dropped his new album, Certified Lover Boy—and fans are keen to see how this will play out between the two.
Like Donda, Certified Lover Boy sees Drake collaborate with several high-profile artists, including noted West collaborator, Jay-Z.
Jay-Z is joined by Kid Cudi, Lil Baby, Lil Wayne, Rick Ross, Young Thug, Future, 21 Savage, Tems, Project Pat, Yebba, Giveon and Ty Dolla $ign on the record.
Both West and Drake have famously been embroiled in a feud over the years, so this new album-off sees fans pit the two men against each other as they compete for chart success.
Prior to Certified Lover Boy's release, there was speculation that they might go head to head on the same release date, like an old-school hip hop sales battle.
However, West had apparently tried to create distance between the two release dates and initially planned to drop Donda on Labor Day weekend. When Drake also confirmed that date, West released his album last Sunday.
West has had a five-day head start on his rival thus far.
Some fans are already saying that Drake is winning with the release of Certified Lover Boy as fans get through the 21-track album, complete with its many features, sparking a wave of jokes and memes at West's expense.
"Drake vs Kanye album war update," one Twitter user joked along with a scoreboard.
Another joked: "Drake and Kanye are deada** doing a music industry Avengers Civil War."
While another added: "lowkey kanye and drake made an album for each other and this just an audio version of the beach scene in moonlight."
Many fans are also pointing out one verse on the Certified Lover Boy track "7am On Bridle Path" which seemingly references West.
It includes the line: "Get that address to your driver, make it your destination."
Many are speculating that this is a reference to West appearing to have shared Drake's home address in August.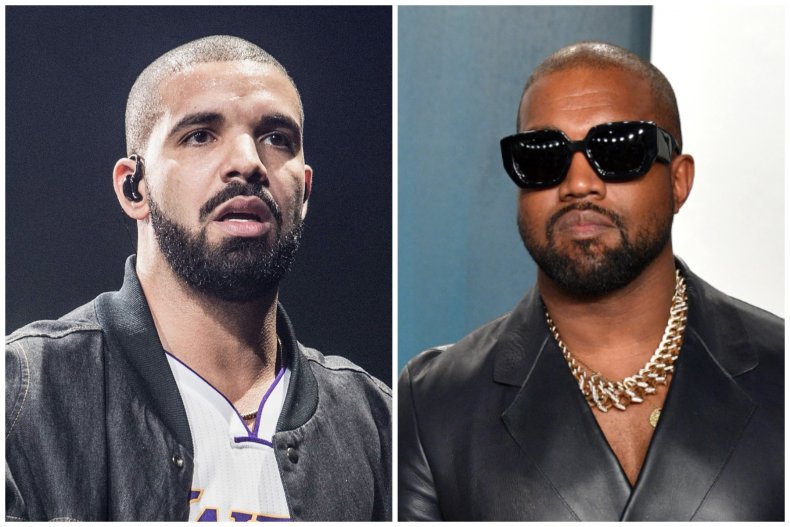 West's manager, Bu Thiam, has said he was confident the feud would come to an end if Drake made no digs on his new album.
"[They're] two creatives taking jabs at each other but it'll get rectified," Thiam told TMZ.
"His [Drake's] album comes out in a couple days, Friday, so depending on what he says on his album, we'll see."