Drake Is a 'Harry Potter' Fan and May Have Paid $160,000 for the First Edition of 'The Sorcerer's Stone'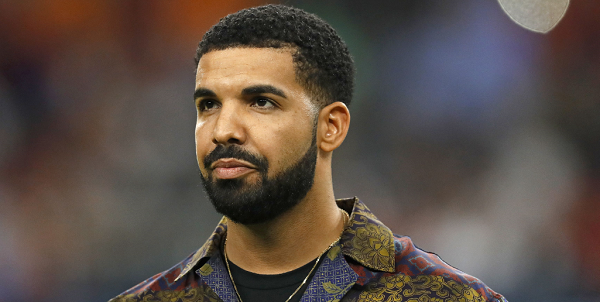 Fans already know a lot about Drake: At 31 years old, he's one of the highest-selling musicians of all time; he's half Jewish, hails from Toronto and reps the 6; he likes his girls BBW (big beautiful women); he loves the Toronto Raptors, but is a basketball fan in general; he enjoys the finer things, like the vintage wines served at his Toronto-based pan-Asian restaurant Fring's (they don't call him Champagne Papi for nothing); and he's the creator of the popular acronym "YOLO" (You Only Live Once), as well as the king of memes.
But an interview with The Hollywood Reporter, released Wednesday, revealed another informational nugget: Drizzy—as he's affectionately called by fans—is a Harry Potter diehard!
That's right. Drake—real name Aubrey Drake Graham—can't get enough of J.K. Rowling's best-selling series, to the point where he considered purchasing a first edition of the 16-year-old Harry Potter and the Sorcerer's Stone. The copy, which came on the market in the weeks leading up to his 31st birthday on October 24, had a price tag of $160,000. "I should get it. My birthday's coming up. Maybe I'll buy it for myself as a treat," Drake told THR over a series of interviews in September.
The cover story has the OVO Sound founder sharing a few other secrets, including his collection of Hermès Birkin bags (saved for the woman he "ends up with") and his love for the dark Netflix drama Ozark, starring Jason Bateman and Laura Linney.
Newsweek subscription offers >
The rapper, who landed the number-five spot on Forbes's "Richest in Hip-Hop of 2017" list, can certainly afford the book. He is worth an estimated $90 million, and money is still pouring in from his worldwide shows (his tour grossed some $1 million per night) and constant streams on services like Apple Music and Spotify (2016's views were streamed more than 1 billion times).
Newsweek subscription offers >
Drake has dominated the music industry since his first album, Thank Me Later, debuted in 2010, and now he's apparently taking a six-month break to return to acting. Drake got his start, and his first taste of fame, on Canada's hit teen series Degrassi, playing the character Jimmy Brooks for eight years. In his interview with THR, he said he is in talks withNetflix, Apple and the film studio A24 (behind the Oscar-winning film Moonlight) about developing acting and producing projects.
Although he hadn't confirmed the $160,000 purchase of the first-edition Harry Potter book by the end of the interview, Drake assured the magazine that he was definitely planning on it.
Drake Is a 'Harry Potter' Fan and May Have Paid $160,000 for the First Edition of 'The Sorcerer's Stone' | Culture