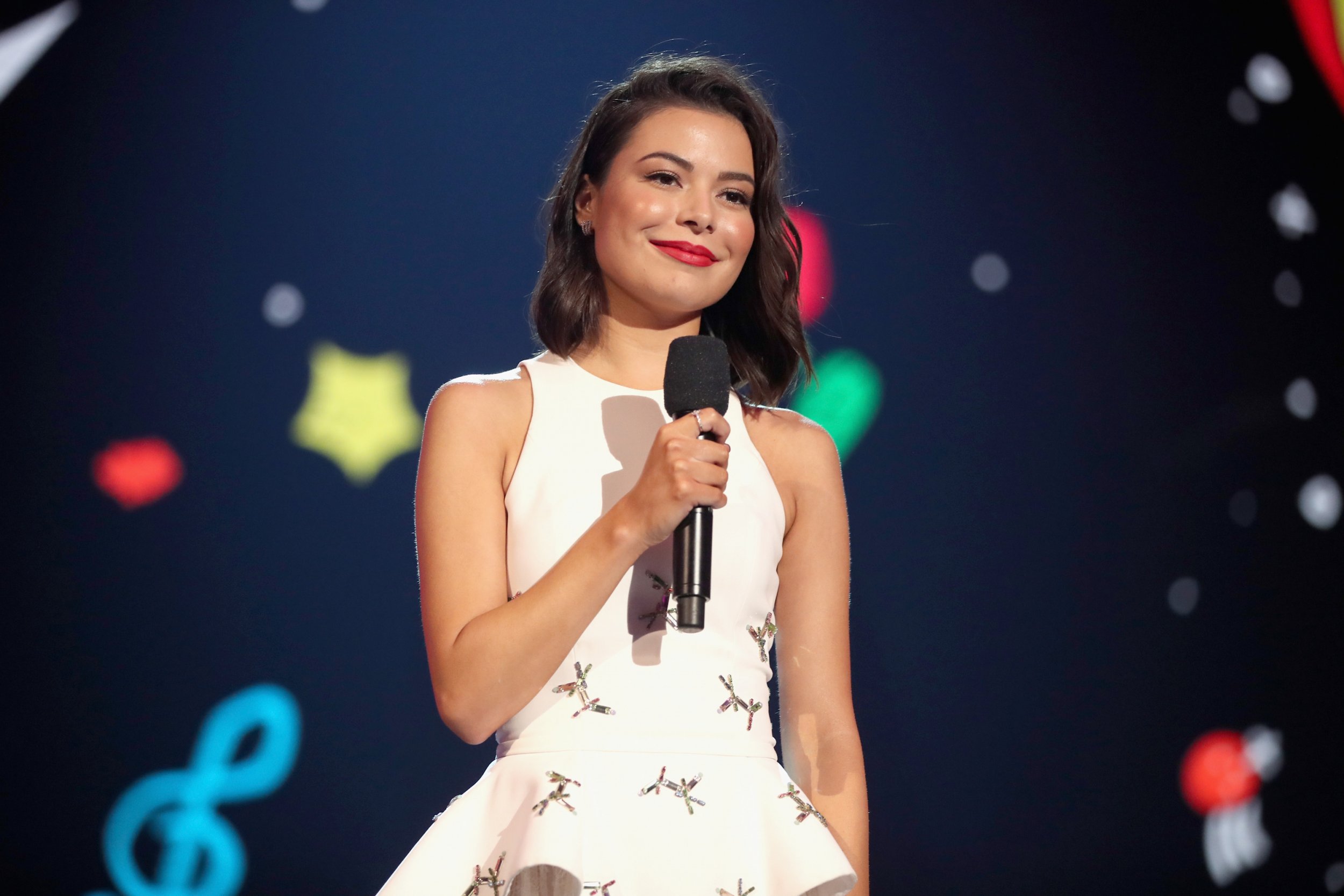 Former Drake & Josh stars Miranda Cosgrove and Josh Peck reunited for the first time in four years on Thursday in a video shared on vlogger David Dobrik's YouTube channel.
Dobrik reached out to Cosgrove, who played Megan Parker, to surprise Peck, who played her character's stepbrother, Josh Nichols, on the Nickelodeon show.
"You look good, Boob," Cosgrove said to Peck in reference to her character's famous nicknames for his.
Both Cosgrove and Peck shared photos of the reunion on their Instagram accounts.
"Got to see an old boob and make a new friend yesterday! @shuapeck @daviddobrik," Cosgrove, 25, captioned with multiple pictures of herself along with Peck and Dobrik.
"She's so sweet yet so evil," Peck, 31, wrote on his Instagram.
"It's good to see you. Sorry I didn't invite you to my wedding. Thanks for not tweeting about it," Peck told Cosgrove, alluding to his past drama with former Drake & Josh co-star.
Bell famously tweeted his gripe about being excluded from his former on-screen brother's real-life wedding in June 18, writing, "True colors have come out today. Message is loud and clear. Ties are officially cut. I'll miss you brother."
"Loyalty is key," Bell he added in a separate tweet later that day, before deleting the post. "ALWAYS remember where you came from."
Bell, 31, later said in a Facebook Live chat on July 29 that he regretted the social media outburst and added that he was on "good terms" with his former co-star in an exclusive interview with Entertainment Tonight.
The two would later reunited for several vlogs in August, including their initial reunion at last year's VMAs and another in which Peck announces to Bell that he and his wife paige O'Brine were expecting a baby.
As for the more recent reunion, Cosgrove lived up to her former character's prankster reputation presenting Peck with a gift-wrapped box that turned out to be a pie to the face, to which he responded with his character's famous, "....Megan" line.
Drake & Josh aired on Nickelodeon for four seasons and 56 episodes from 2004-06. The show also produced two feature films: Drake & Josh Go Hollywood (2006) and Merry Christmas, Drake & Josh.
Cosgrove went on to star in her own Nickeldeon show, iCarly, as well as several other shows and feature films, which included voicing the role of Margo in Despicable Me.
Peck has also been in several televsion shows and movies, which included winning the Independent Spirit Special Distinction Award for his role in the film Mean Creek in 2005.