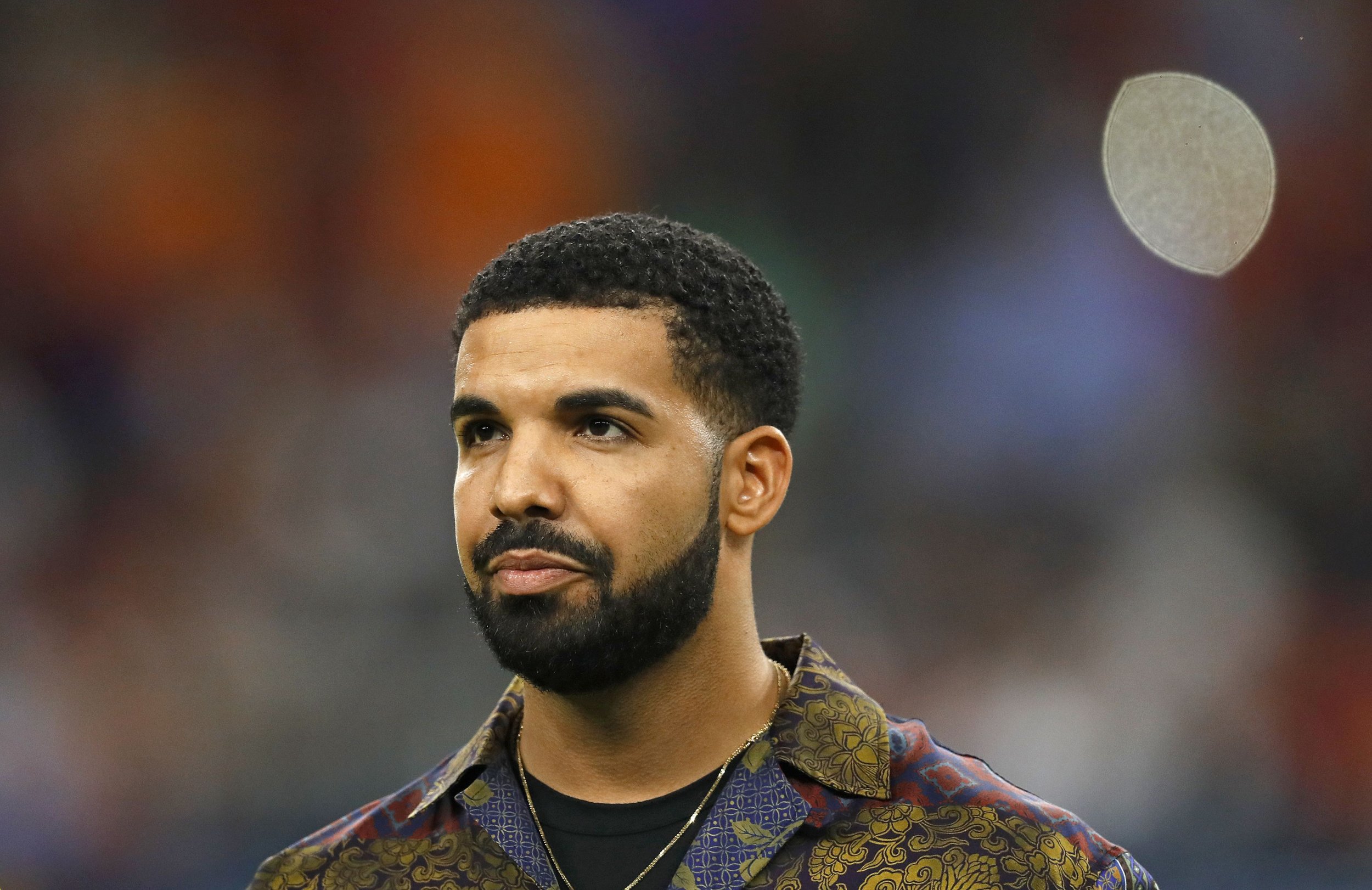 Grammy-winning rapper Drake reportedly contributed to fellow artist Kanye West's controversial track "Yikes," but he wasn't given credit for helping.
"Yikes" is the second song from West's newly released seven-track record, Ye. West is credited for penning the song's lyrics alongside Mike Dean, James Mbarack Achieng, and Ayub Ogada. Hot 97's Ebro Darden and Peter Rosenberg confirmed Monday that Drake, 31, reportedly helped to pen the song's hook.
"It's now a confirmed thing that Drake wrote the hook for 'Yikes,'" Rosenberg said. "It may be the best melody on the album when you go listen to it. You'll hear it now and go, 'Oh, that does sound really good, I get that."
Added Rosenberg, "They didn't credit him, they said they like forgot. They left him off, he doesn't have a writing credit, interesting timing to forget the writing credit."
"Yikes" is among the album's most revealing tracks because it details West's bipolar disorder diagnosis. "That's my third person. That's my bipolar s—t, n—a what? That's my superpower, n—a, ain't no disability," West, 40, raps. "I'm a superhero! I'm a superhero!" West further addressed his mental condition, which he was diagnosed with at 39, on the album's cover art. The album art depicts a mountain range behind handwritten highlighter green wording, reading: "I hate being Bi-Polar. It's awesome."
Drake hasn't responded to the news, but the Canadian rapper has hinted at helping West before. On Drake's "Duppy Freestyle," the Pusha T diss track additionally appears to slam West for needing his assistance. "If you rebuke me for workin' with someone else on a couple of Vs, what do you really think of the n—a that's makin' your beats? I've done things for him I thought that he never would need," Drake raps. "Father had to stretch his hands out and get it from me."
The "Gold Digger" rapper, however, aimed to put the pair's feud to rest upon the release of Drake's "Duppy Freestyle." "I've never been about beef. I'm about love," West tweeted Saturday. "Lines were crossed and it's not good for anyone so this is dead now."