Kanye West vs. Drake: Read New (Deleted) Tweet Rant About Kim Kardashian's Instagram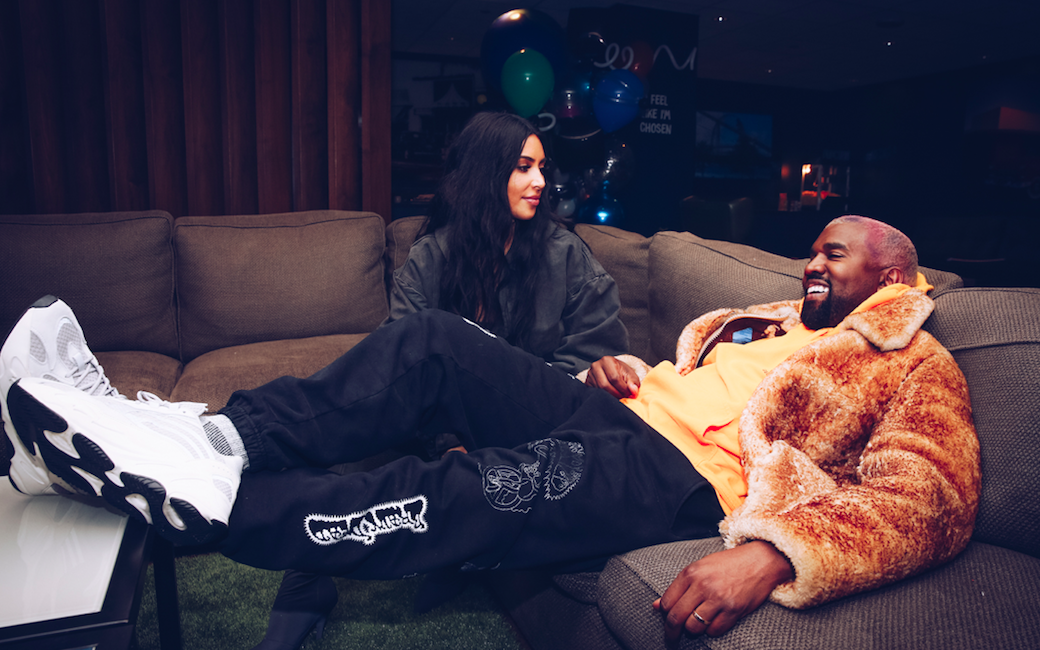 "I Love It" rapper Kanye West wants an apology from "In My Feelings" star Drake, again. After tweeting about their apparent feud on December 13, West reignited the debate when he brought up the Canadian entertainer following West's wife, Kim Kardashian, on Instagram. Even though she has 123 million followers, Drake—apparently—cannot be one of them.
"I've never mentioned or touched on anything related to family when it came to Drake," West tweeted on Monday. "He followed my wife on Instagram…. He mentioned Pusha's fiancée in a song."
"He dodged me for months when I extended olive branches to talk and then called to threaten me," West continued. "I don't have beef with no one. Love everyone but don't follow my fucking wife on Instagram. Whose bright idea was it to tell Drake to follow my wife on Instagram? This person is not Drake's friend."
West wants an apology from Drake for his social media activity. "This man followed my wife on Instagram," he tweeted. "I feel a public apology in order or it's cool if a diss record because it's more entertaining? Ima break all codes. I ain't taking advice from no one who ain't do nothing to actually help. Much love to people who think it's better to fight or even worse over talking. Y'all day it's lame when I tweet but this man been dodging me and I got something to say."
West, 41, ultimately deleted the messages about Drake issuing a mea culpa for following Kardashian and ignoring West's apparent attempt to mend their fractured relationship. Even though he scrubbed his Instagram, the tweets were preserved by blogs like The Shade Room.
In the Monday tweets that survived, the "Yeezus" rapper said it was "therapeutic" for him to tweet what is on his mind. "See when you care about your family you don't let no man push you to do nothing that could risk your freedom," he wrote. "Tweeting is legal and also therapeutic. If something's on my mind and spirit I let it out. Love everyone."
The "Life of Pablo" star first tweeted about wanting an apology from Drake in the middle of the month. "It's all love bro but don't play with me," West tweeted. "You stay too close to be playing all these industry games bro. Sending purple emojis When I'm dealing with mental shit I need my apologies now Not through scooter either Not through Travis [Scott]."
"I would never intentionally try to hurt you bro I never even heard none of the diss records That ain't my MO never did a diss record. No tough talk either. This ain't about who could pay to have something done to somebody This man to man bro This been bothering me too long," the rapper added.
The drama between the two rappers started when West assumed Drake was talking about Kardashian in his hit song "In My Feelings." One of the lyrics goes, "Kiki, do you love me?" Kiki is a nickname that Kardashian sometimes goes by.